Do you love trying new products as they hit the store shelves??
Special K has just introduced the world to the Cracker Chip and you, my dears, get a chance to win the full line up! If you are like me, you might just hate to fork out the money to try something new, worried you might end up hating it and waste the money. Today you can enter to win all three new flavours of the Special K Cracker Chips risk free! won't cost ya a thing!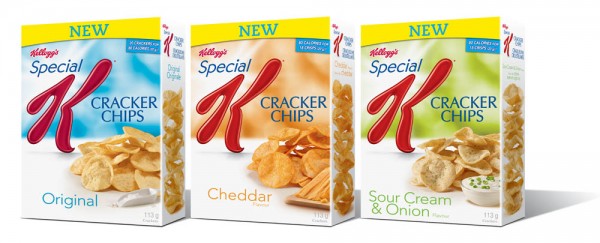 A crispy blend of potato and rice and lightly seasoned, this savoury snack is trans-fat free, low in saturated fat, with no aritificial flavours or colours and only 80 calories for 18 chips!
Enter below try to Special K Cracker Chips in Original, Cheddar and Sour Cream and Onion!
Canada Only
HAPPY SNACKING!