My kids are all pretty picky when it comes to eating and I can deal with that, but it really irks me when the kids run hot and cold on certain staples in the house. Like one week they gobble up yogurt or bananas and the next they won't touch it. Nobody likes throwing away good food and money so I have a few handy tricks to get them to eat certain foods up when they are on a food strike and yogurt and bananas are common culprits.
Bananas
Lately just slicing them to make funny faces on peanut butter toast has worked wonders! Personally this makes me want to gag but for some reason the kids get a real kick out of it and eat them up!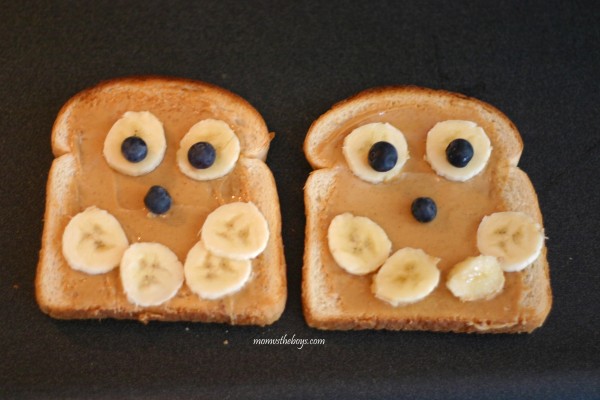 when all else fails, it's Banana Bread! (Here's our favourite recipe)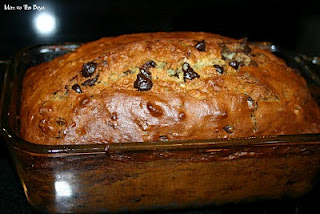 Yogurt
Yogurt is so expensive there is no way I would let this go to waste! Big Brother started out in life loving every flavour we threw at him, today we are down to one and only one flavour- vanilla! Luckily the other two haven't met a flavour they haven't liked yet, but they do run in streaks on how often they will eat it and Little Buddy is currently on a yogurt strike as we speak. sigh….this is how we pump the dairy in!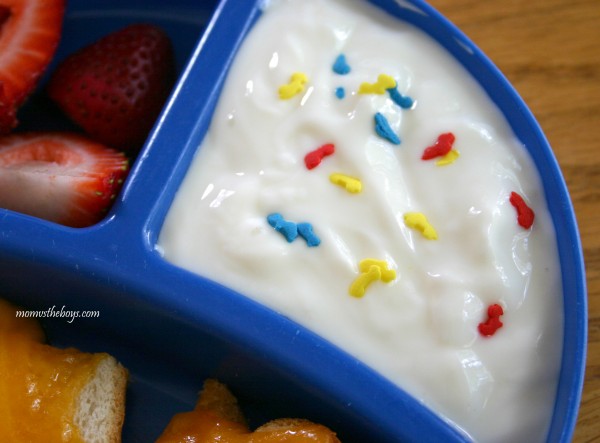 I sprinkle a few cupcake sprinkles on top of the yogurt. These come in all kinds of fun colours and designs, these are car shapes and the boys love them! Just a few to liven things up does the trick! and if your yogurt tubs are getting near expiry just freeze them and make yogurt pops! This is a no fail way to get dairy into our boys and they think of it as a real treat!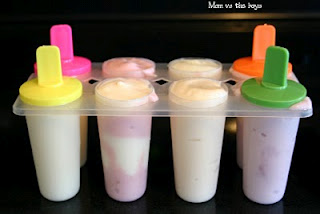 What kind of tricks do you have up your sleeves Mama's?