Snuggle Bugz is the kind of store I wish I had known about when I was pregnant with my oldest. Becoming a parent for the first time was overwhelming, with so many new and expensive items to buy, we had no idea where to start and spent hours searching for and researching all the options available. Snuggle Bugz carries only the best in baby gear, in fact, they don't sell anything in there store or online unless the owners or one of the staff has tested it out and put their stamp of approval on it! Plus, they are right here in Canada!
From Strollers to Slings, Blanket to Breast Pumps, Snuggle Bugz carries everything you need for baby and beyond, including the transition of out a regular car seat and into big boy status booster seats! We were lucky enough to test out the Diono Monterey Booter Seat with our oldest son who is now six.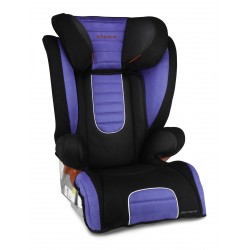 I chose our seat in a sleek red/black combo that is super stylish and looks almost like a race car seat and the boys loved that! This definitely doesn't look like a 'baby' seat and it can actually accommodate a child up to 120 lbs and 63" tall with it's adjustable design. This leaves lots of room for a growing boy and I actually had a seat in it myself and it pretty much fits mama too! lol It's actually very comfortable as well, the reinforced seat bottom has extra length for leg support and features thick, AirTek™ foam and tapered sides for total comfort. This seat has far better cushion than any other seat we have purchased and the soft head rest is supportive for kids who still fall asleep on long car rides.

My husband does not impress easily and I have to tell you that he was thoroughly impressed by the design of the Diono seat. This is not just a well made product but a smartly made product. He showed me a side by side comparison of our regular seat we had been using and the Diono seat and you can plainly see just how carefully crafted this model is.
My son's favourite feature is the 'secret' cup holders that tuck in the sides of the seat and fold out when you need them. There is one on each side of the booster seat and both are extra-deep and angled to keep drinks upright.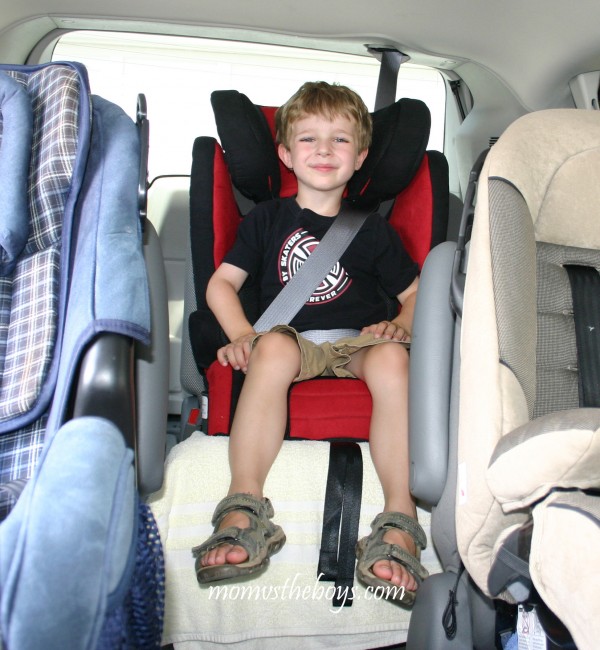 I really liked that this seat has the option of using the integrated LATCH connectors to hold the seat securely in place. This seat also has the  option to remove the back so it can be used as a backless booster as well. While I love the comfort and security in the back of the seat, my only complaint about the seat is that the head rest is so high and wide it actually obstructs my view out the back window. Once my middle boy is able to move to a booster we will be able to move this seat to one of the second row seats where it will be further off to the side and less of a hindrance for rear viewing. I order for us to use the LATCH connectors this is the only spot in the third row that can accommodate this seat.
Visit www.snugglebugz.ca for more information on the Diono Monterey Booster and other quality child gear
Snuggle Bugz has generously offered a Diono Monterey Booster valued at $180 to giveaway to a Mom vs. the Boys reader