If you follow along with me on Facebook (wait! you don't? go do it now, I'll wait) you'll know that we are keeping busy during our summer vacation with a little renocation! None if it was really planned exactly it just kind of started and we followed, and now we are busy busy, ordering furniture and flooring and picking out paint samples!
This one really was planned and we took a bit of time picking out new doors and waiting for them to come in. The best part of having them installed for us, as it was quick and easy. In the morning they were ugly, by dinner time they were brand spanking new and we didn't do a thing!  yay!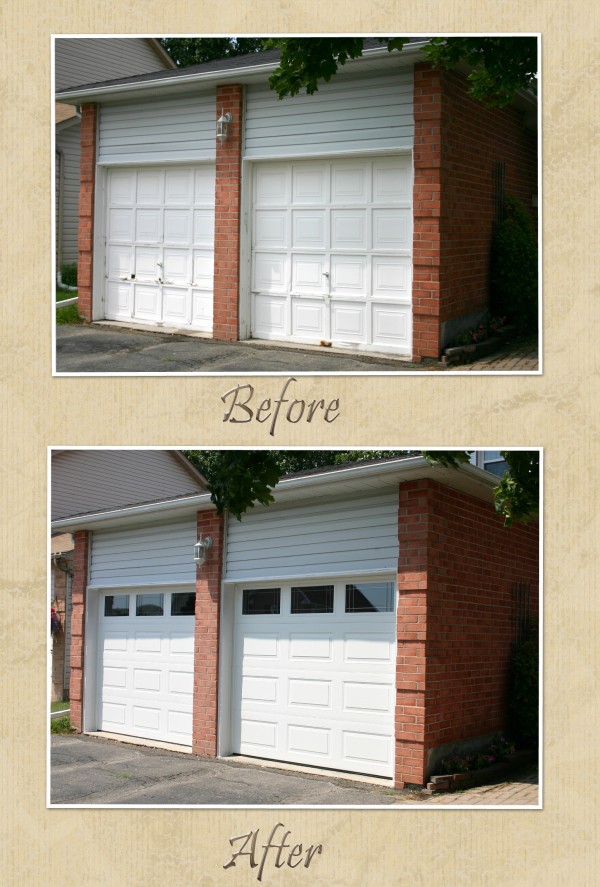 Project #2 – Master Bedroom
We had been dreaming about a King sized for some time, there's nothing more enjoyable than snuggling with the boys on a lazy weekend morning but 5 in a bed and the little one says 'move over, move over' right? After a week long stay in a King at The Residence Inn in PA, we decided to bite the bullet and get ourselves a King at home and thus started our master bedroom make over! Our mattress has arrived and hopefully the Mennonites our chopping down trees as we speak, because they are building us some gorgeous new bedroom furniture. When I showed you the bedding I was thinking about on facebook and asked for help with paint colours I loved how many creative and amazing responses I received! From shades of grey, to yellow and purple you all gave me lots to think about. Ordering that bedding today and here it is below, got other suggestions? bring it on!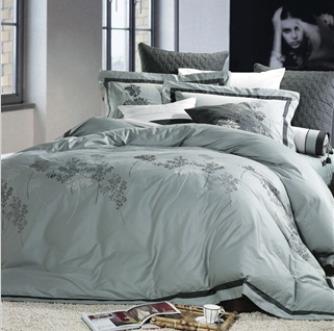 Project #3 – Ensuite Bathroom
When our local Rona store had a clearance sale due to a move, we went in for peek around and found a gorgeous granite counter top that we fell in love with and scooped up at a good price! I couldn't just leave that beauty laying in the garage for long, so we've began our biggest project which includes ripping out the old counter top, patching holes, tearing out the old floor, adding a new sub floor, priming walls, new faucet, towels, shower curtain and paint!
This is what our bathroom looked like this weekend! Right now it looks like a big marshmellow as all the surfaces have been primed!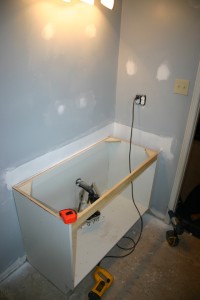 I just got done ordering this shower curtain, It wasn't my favourite one, but I am hoping it works in our space. So how about more paint advice???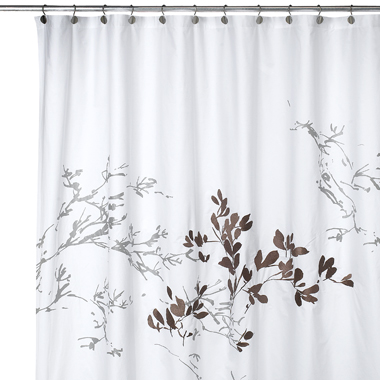 Brown flooring, dark granite counter tops, this shower curtain above- what do you think for wall colour????
I'll be working with some amazing companies like Delta Faucets and Behr paint to put it all together, so keep watch for more as the transformation takes place!