If you pop over to visit me here at Mom vs. the Boys on a regular basis, you probably already know that my boys love Pirates! Their Aussie Uncle knows this too, which is why he gave one of them a pirate activity book for their birthdays back at the beginning of June. The book called, "Pirate things to make and do" was filled with instructions on making pirate swords, telescopes, treasure chests and more plus it came with some shiny pirate stickers. With our Summer holidays just days away with a return the day before Father's Day we knew we didn't have a lot of time so I decided to kill two birds with one stone (what kind of horrible saying is that anyway?) and the boys made Pirate paraphernalia and we got ready for Father's Day all in one step!

Turn Any Occasion into a Pirate Party!!!


 
First we needed a Treasure Map, how else would Daddy find his prezzie right? We followed the instructions to rip the paper and stain it with tea, and then marked out the path Daddy would take through the house to find the loot! Not knowing if it would be rain or shine, we opted for an indoor hunt. X marked the spot right on Daddy's bed where we hid his treasure, and no, the bed was not intentional, though Hubster said he was keeping the map for good, cause ya never know when you might need to find some pirate booty 😉
Next we needed some Treasure! Daddy had his gifts we bought him but we also made Pirate Loot Bags for him and each of the boys! These were a simple drawstring bag created with crepe paper and filled with chocolate coins!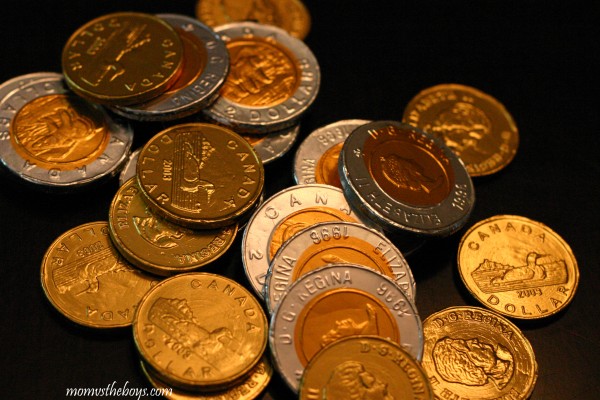 Lastly we made Daddy a Pirate Scroll for his birthday card and tied it with a gold ribbon. On Father's Day I hid his presents in the bedroom and gave him the map. Our boys are young so I made the map super simple so they could lead the way but I'm looking forward to more elaborate maps when they are older.
So any gift giving holiday can be a Pirate Adventure! I would have loved it for Mother's Day and the boys would love it for their birthdays as well. There is no shortage of ideas to turn your day into a pirate party, if we had more time we would have made Pirate Hats, Treasure Chests, Ship Flags and just maybe the swords….maybe. lol