Recently my family was invited to Toronto to check out Reebok's newest line of footwear for kids, the ZigTech and RealFlex Collections. Not able to attend due to distance we missed out on all the fun, but Reebok still made sure the boys were able to experience the super cool kicks they had to offer and sent us off a little package for little feet!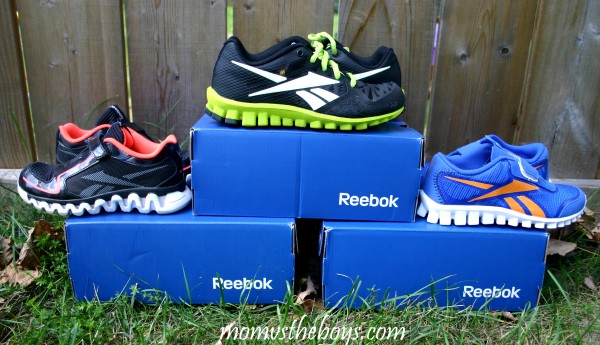 Aren't these adorably sporty? Flashy colours and fun designs put together with amazing technology! For my boys it was love at first site and even though they are still a little big, they insist on wearing them everyday! In fact, they are quite the attention grabbers and we get a fair bit of comments from random shoppers and store personnel on how great these shoes look!
 
The shoe on the left is from the ZigTech Collection, recognizable by the zigzag sole – 
Lightweight mesh upper for flexibility
Low-cut design for added mobility
Kwik-cloze design for easy on/off
Unique zigzag shaped sole has the look of the adult Zig midsole
The shoes on the top and right are from the RealFlex Collection, recognizable by the flex nodes on the sole-
Leather/mesh upper for comfort, support and breathability
Low-cut design for added mobility
Multi-directional flex nodes allow for natural motion as your run, jump and stretch
Forefoot flex grooves lend greater flexibility
Removable sockliner lends extraordinary cushioning
3D Ultralite supports a lightweight, natural footstrike
Multi-surface, high abrasion rubber outsole has great durability and traction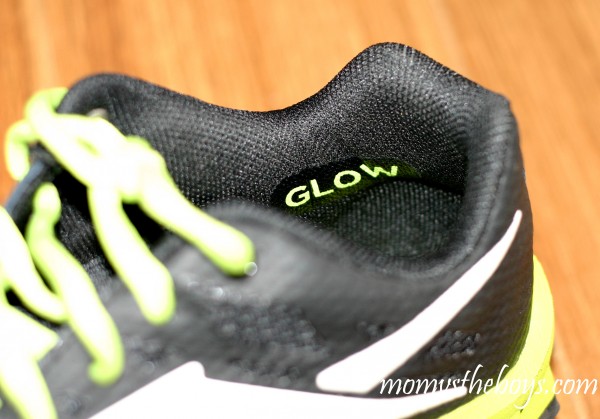 So what can top style and functionality? Reebok ups the cool factor with Glow in the Dark shoes! On the green and black shoe the white side details glow brightly in the dark which is just super fun for the boys but also a fantastic safety feature when out and about at night, like Halloween! 
Follow  @ReebokCanada to hear all the latest gossip and trends in footwear and visit www.reebok.com to see the same technology in adult shoes! They are pretty sweet, I'm in love with the purple Zignano Burn!