Did you know that in Senegal, girls are three times more likely to be malnourished?
22% of children in Senegal are subject to child labour.
Senegal has been ranked one of the most difficult countries to start a new business.
So where is Senegal?
Senegal is located in West Africa and desperately needs a helping hand. NIVEA believes that every child deserves the best care. With this in mind, NIVEA Canada is proud to partner with the child rights and international aid agency, Plan Canada, to help fund an education project in Senegal.  With the shared goal of building schools, providing better opportunities for education and teaching essential skills, NIVEA Canada and Plan Canada are working together to help break the cycle of poverty. 
 NIVEA Canada is donating $25,000 to Plan Canada
Their donation will be matched by an institutional donor three-to-one (up to $100,000). In the regions of Kaolack, St. Louise and Thiésto, the Plan Senegal project will directly impact the lives of 25,000 children and youth. The overall goal for this project in Senegal is that within five years, children, youth, women and men will receive skills, economic resources and quality education to support and enable greater household economic security in the three poorest regions of the country.
How Can I Help?
You can support NIVEA and the "We Care & Connect" plan by purchasing any NIVEA product, by Donating directly on the NIVEA Canada Facebook page and by sharing the page with your friends!  Help Spread the Word!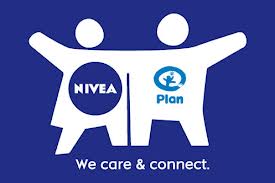 Win

To celebrate the partnership of NIVEA Canada and Plan Canada,and show some support, I have a special "We Care & Connect" Pure and Natural face cream and lip balm to giveaway! Canada residences only.