Recently Kellogg's sent my family a really fun box full of Rice Krispies and  all the fixin's and trimmin's to make a batch of Rice Krispie Treats! We took the opportunity one rainy fall day to sit down and do a fun family project making some Halloween Krispies!
I had forgotten how easy it was to make Rice Krispies, this was one baking activity that didn't require a long cook time. Once the marshmallows were melted down nice and gooey and the cereal was mixed in, we were ready to create! We split our batch in half, one portion was smoothed into an 8×8 pan for cut outs with bat and pumpkin shaped cookie cutters, the other were started molding into zombies, mummies and anything the boys came up with at the time!
This is a really fun family activity for any holiday that all ages from young and old can take part in. Here's our final results!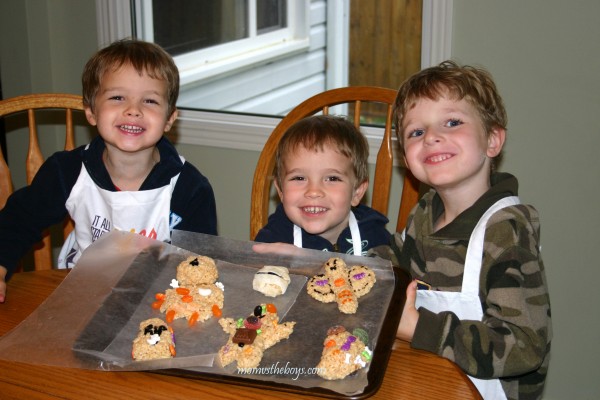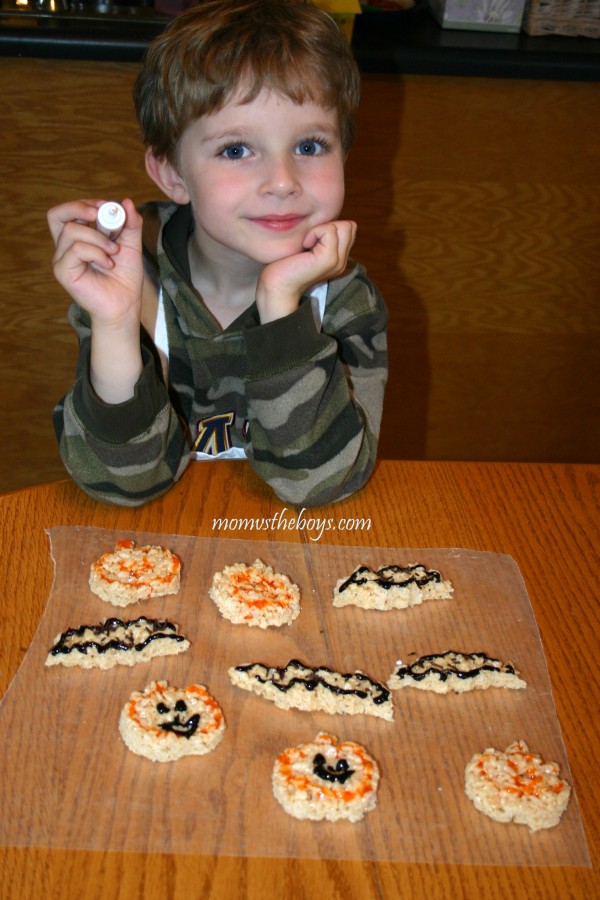 Snap Krackle Pop!