Well, we've come along way baby! 3 years ago today when I started my blog I was hiding away at home with a 3 year old, 1 year old and a 6 month old. It's safe to say I was looking to connect with the outside world! And connect I did! This year was full of fun meetings and greetings both online and in real life!
Here's a quick look back
Near the end of the last year ideas were sparked and connections made around an idea to bring together a few trusted and loved bloggers to work together. By January enCompass Media was moving forward full steam ahead! I'm so super proud of how far we have come and all we've accomplished this year! Love you ladies!
This was also the first year that I had decided to fully monetize my blog, which later in the year also marked the presence of advertising features on Mom vs the Boys. While revenue ebbs and flows, it is a wonderful feeling to truly be my own boss. Such an accomplishment to go from simply sharing personal stories online to creating my own business and giving me the allowance to stay at home with my boys. Looking forward to the year ahead which will really test this theory!
In March I brought to you my second Beauty Bash! This is always a huge hit! Spring is the perfect time to freshen things up with some of my favourite beauty companies!
April 19th is a day of infamy here at Mom vs the Boys, it was the day I made the leap from blogger to wordpress. Any blogger will tell you this is a HUGE deal and I won't lie to you, I am still learning how to navigate my new site daily even all these months later. This also introduced my new design and Super Frog up there became my new logo! I love him! He has BOY written all over him and that was exactly the look I wanted!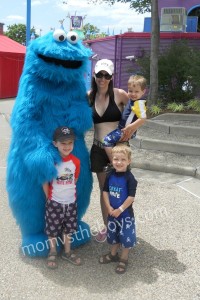 June was amazing! We took our first week long trip as a family and headed to Pennsylvania on a road trip. I was chosen to represent Canada as a Sesame Place Ambassador this year which found us enjoying endless fun with all of our favourite furry monsters at Sesame Place! While in the area Mom vs the Boys also partnered with CityPASS, the Please Touch Museum, The Residence Inn, and the Crayola Experience to truly make this a vacation we will never forget!
 The end of June brought another round of The Great Canadian Blog Bash! This is one of my favourite blog events of the year and I loved how many of you came on board with amazing Canadian themed posts and giveaways this year! Watch soon for updates on TGCBB 2013, we have made some pretty big changes I think you will all love!


Fall is always an exciting time in the Canadian Blogosphere! This October I attended the ShesConnected Conference as one of their Ambassadors! It was so much fun being reunited once again with all of my favourite online peeps! Days of interaction and connecting, and nights filled with laughter, we truly made the most of our time together in the T-Dot!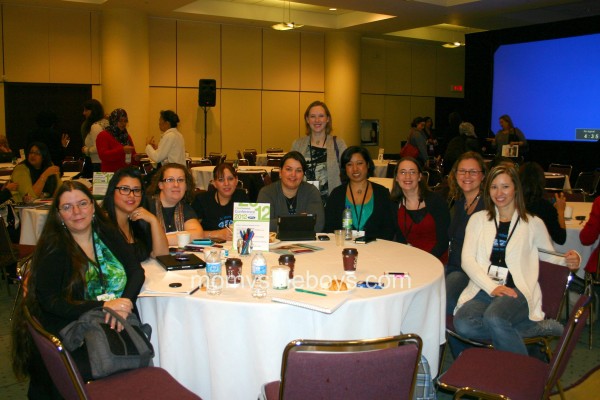 Early November had us right back in Toronto for another fun event, the PGMom kick off! Being a PGMom isn't just a blogging role, it's who I am! My house has been filled with P&G products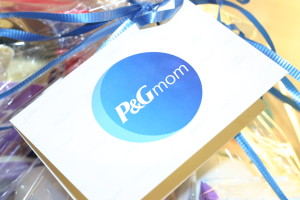 forever and the chance to partner with P&G and be a part of early stage planning is really such a perfect fit for me! The kick off was amazing with chic hotels and informative sessions and one very very large swag tub arriving at my doorstep! Stay tuned for more fun posts and giveaways for your favourite P&G products!
Pre-Holidays is always the busiest blogging time of the year and this year was no exception! A flurry of posts and giveaways were there to help you get ready for the holiday season ahead with my Gift Guide!
In December Mom vs. the Boys was awarded first place in the Canadian Blog Awards taking 43% of the vote! Thanks to everyone for your support!
The year was dotted with fun times with the family! a couple of performances of  Disney on Ice, How to Train Your Dragon Live Spectacular, Max and Ruby in the Nutcracker suite, Behind the Scenes of the Toronto Zoo, the Ontario Science Centre, a day at the CNE and ending 2012 at the New Years Eve, Happy ZooYear party at the Toronto Zoo was a perfect way to end the year!
And just when I thought my year of blogging was all wrapped up, Ford invited me down to Detroit to attend a whirlwind few days visiting the Henry Ford Museum, Rouge Factory and the North American International Auto Show. Having just returned this week, I will be sharing posts from those events very very soon! Stay tuned for peeks at the very bus that Rosa Parks she took her stance against segregation on in 1955 as well as a look at the rockstar unveiling of the Ford Atlas!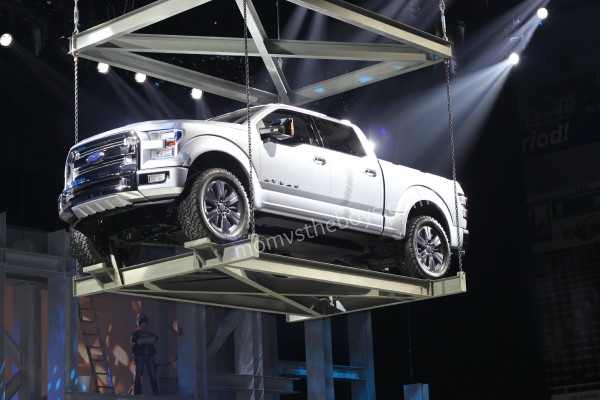 Can't wait to see what this new year has in store!