With three boys to clothe each season, when a good sale comes around, I'm all over it! We do a lot of our shopping for the family at Old Navy, they have great prices, the best sales and the clothes last long enough to make it's way through each of my boys! So the Old Navy Kidtacular Kids and Baby Sale is one to get excited about! 
Starting today through February 20th, Old Navy is offering 40% off Everything Kid and Baby! 

But the best part about shopping at Old Navy is the super cute styles! Being a boy-mom, often leaves me feeling short changed in the kids fashion department. I've spent many a day, sadly stealing glances at the pink ruffles from across department store aisles at the girls section, but at Old Navy, they have the boys covered in coolness too!

Check out the fun outfits that I put together for the lil' dudes!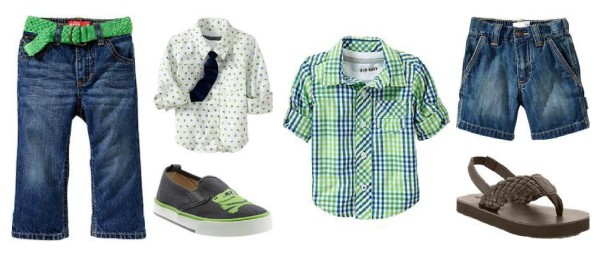 Super cute and I love the way that each piece can easily be mixed and matched with the others. So regardless of the weather of the event, a few signature pieces from Old Navy can go a long way!
 Old Navy has you covered for a day at the Beach!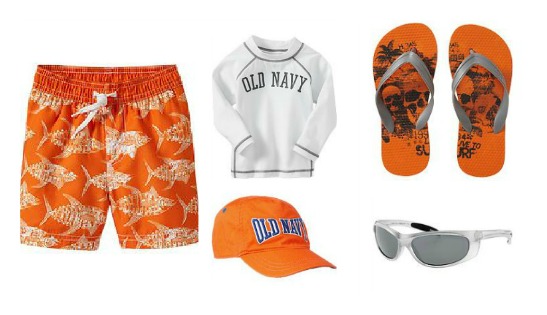 And regardless of your favourite Super Hero, there is one for everyone!  

I spent more than I probably should have shopping at Old Navy for the boys this morning online, but it's really hard to resist and buying bigger sizes means I save now and will be ready when they are big enough to wear them! 
Visit Old Navy to start shopping online!
Old Navy Pin to Win Contest! 
And be sure to participate in the Pin to Win Sweepstakes. Entering is super easy! Pin your favorite Old Navy kids outfits for a chance to win daily prizes of $50 gift cards and a final grand prize of $1,000 for one lucky winner!
Just pick your favourite outfit selection from the ones I created above, enter your email address in the box and Pin it, to Win it! 
You may enter the Sweepstakes five (5) times per day, try your luck on these blogs too!
Little Miss Kate and Co
Maple Leaf Mommy
The Knit Wit by Shair
Multi-Testing Mommy
Contest open to Canada and US, ends Feb 20, 2012.  Full contest details found here.