My kids love Peanut Butter, but through the school year I leave it out of all of our baking so I can send the snacks to school for the kids. When summer vacation roles around, it's a Nut free-for-all and everything from peanuts to walnuts to pecans and almonds all go back into our treats! 
If you're the same, try these delicious Double-Nut Cookies, featuring peanut butter and pecans! they are soft and chewy and delicious! Be ready to sneak one warm out of the oven with a glass of milk!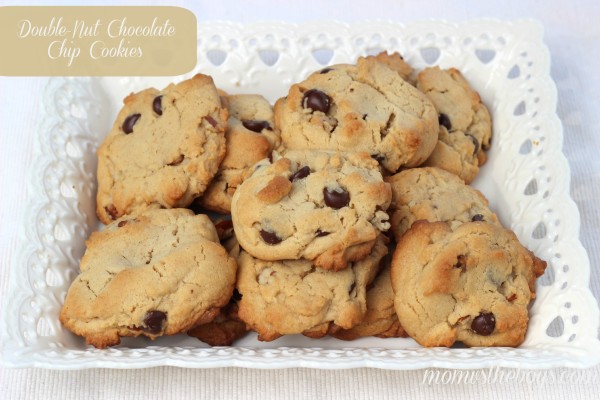 Double-Nut Cookies
Prep time:
Cook time:
Total time:
Ingredients
1 cup flour
½ tsp baking soda
¼ salt
½ cup peanut butter
½ cup butter, softened
½ cup packed brown sugar
2 Tbsp granulated sugar
1 egg
1 tsp vanilla
¾ cup chocolate chips
¾ chopped pecans
Instructions
Heat oven to 375F
Mix first 3 ingredients until blended in a med sized bowl.
In a large bowl beat peanut butter, butter, and sugars with a mixer until creamy
Add egg and vanilla; beat 3 min or until fluffy
Stir in flour mixture gradually until blended.
Stir in chocolate chips and nuts
Drop heaping tablespoons of dough, onto baking sheets, press with the back of the spoon to slightly flatten
Bake 9-10min or until lightly browned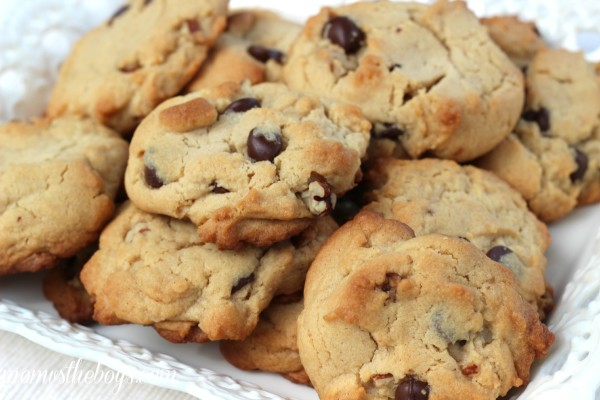 Get Nutty this Summer!