During our recent trip to Florida we filled our day with surf, sun and a whole lot of fun, but seeing as how the boys were supposed to be in school, we wanted to make sure we have some educational visits as well. My husband had been to the Kennedy Space Center as a child and has always had a love for science and technology so we knew this would be a great place to take the boys. My husband and I attended the same highschool, and we are always proud to mention that a friend and classmate of ours went on to become an astronaut! It's very cool!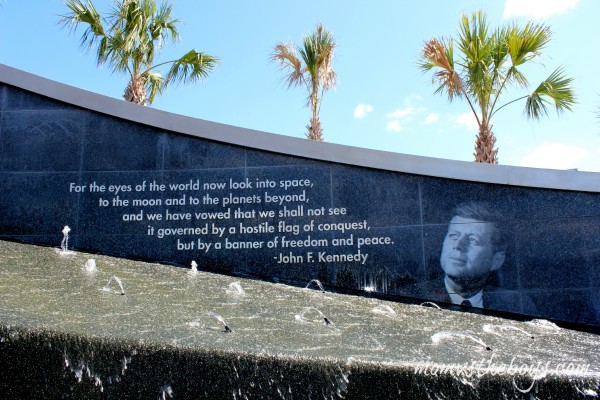 Our first walk inside the gates was an impressive walk through the Rocket Garden
Here you can experience the very same Redstone, Atlas and Titan rockets that first put NASA astronauts in space, or climb aboard Mercury, Gemini and Apollo capsules – and get an idea of the cramped quarters America's astronaut pioneers endured.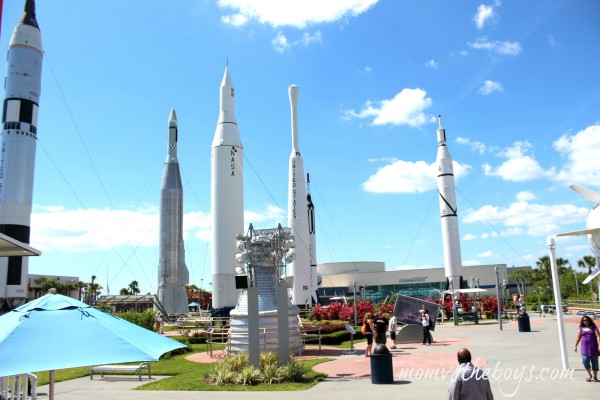 Angry Birds fans will love the Angry Birds Space Encounter! My boys were super excited about this one and could have spent all day in there testing their sling shot strength with some real angry birds! 
Intergalactic egg-chasing comes to life. Take the journey by passing through a vortex on the way to a strange space universe. Experience The Danger Zone, Cold Cuts Tile Puzzle, Create Your Own Angry Bird, Eggsteroids Slingshot and Red Planet Laser Challenge.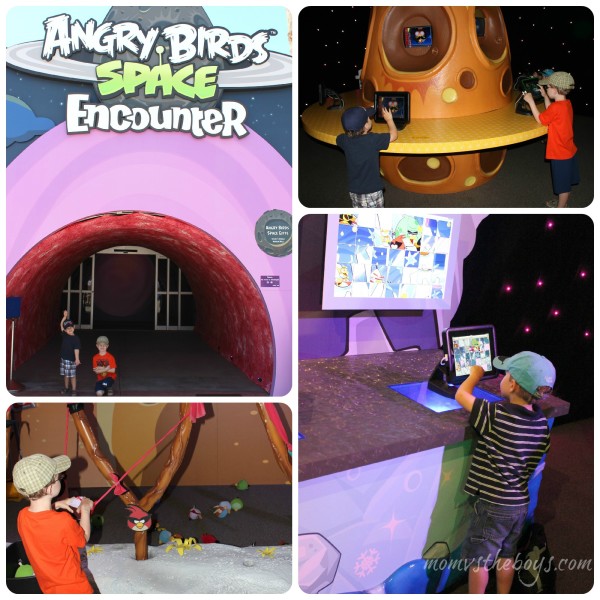 Admission includes the Apollo Saturn V General Bus Tour which is approximately 2 hours long with time to get out and explore. The bus drivers are very knowledgable and give fantastic commentary along the way.
This is where it all began. On July 20, 1969, millions of people all over the world held their breath while a single man put his foot onto the moon's surface. Recapture the wonder and excitement of that day with a visit to the Apollo Saturn V Center – the one place in the world where you can reach out and touch a moon rock!
You could really feel the tense excitement during the film of this day and I loved hearing from the astronaughts today who were on that voyage. In this facility you can also stand under the largest rocket ever made – the mighty Saturn V! It's enormous! There are many multimedia centers throughout the building to give you a feel for what life was like in 1969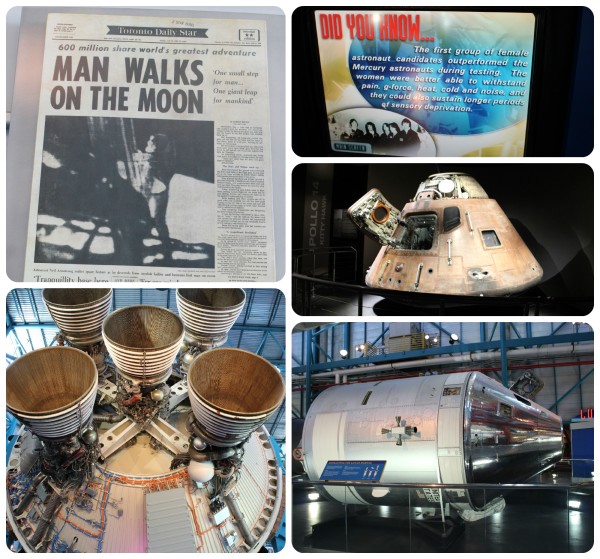 There is so much to see and do at the Kennedy Space Center that you should plan on spending the entire day and expect to not see everything! Don't miss out on the two 3-D IMAX theater presentations or the Space Shuttle Launch Experience – a simulator. 
We were lucky enough to be present on the day of a rocket launch! It was really exciting!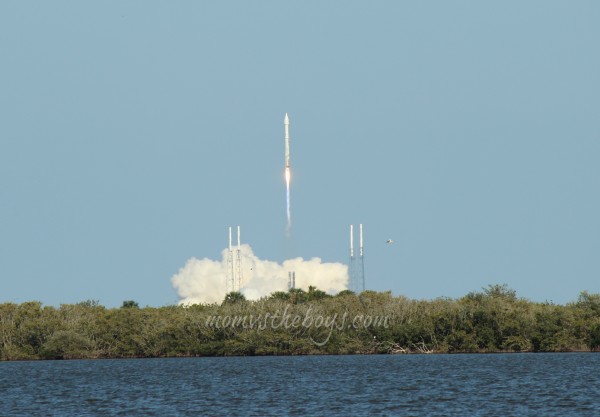 Visit www.kennedyspacecenter.com for more information on everything there is to see and keep your eye on the countdown ticker in the upper right hand corner which will tell when the next rocket launch date is! It looks like there is another one coming up really soon!