If there ever was a poster child for a feel good comedy, it would be this movie right here! The Internship!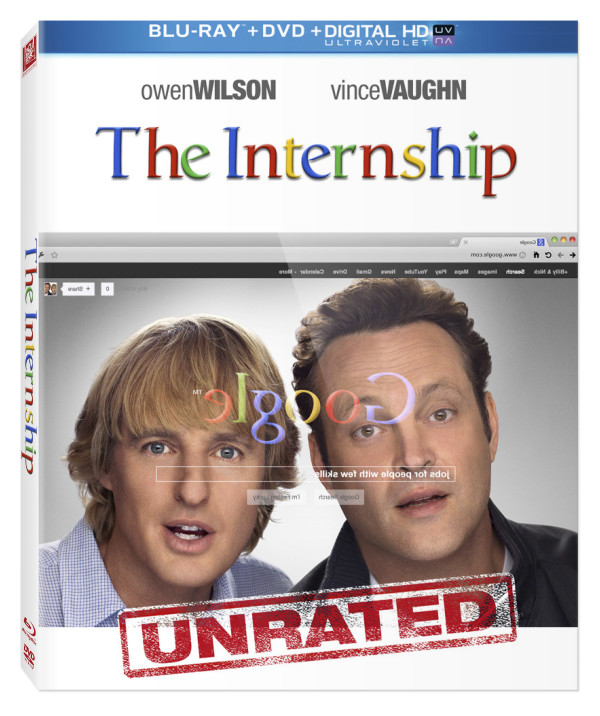 Let's face it, Owen Wilson and Vince Vaughn in one movie is like striking comedy gold, so I expected The Internship to be funny, but what I didn't expect was the love fest going on! Filled with inspiring anecdotes and motivational talks, these two won over hearts as well as laughs! 
Synopsis
Vince Vaughn and Owen Wilson team up to crash the digital world in this laugh-out-loud buddy comedy you've been searching for! Trying to reboot their obsolete careers, old-school salesmen Billy (Vaughn) and Nick (Wilson) talk their way into an internship program at the state-of-the-art Google campus, vying for a handful of spots among tech-savvy college students who are half their age and twice as smart. The competition is fiercely funny as Billy and Nick break all the rules in a hilarious quest to land their dream jobs!
Check it out!
The entire movie will make you covet a job for Google too! Wondering if it's really that amazing or if they do have an internship like the movie portrays? I did a little digging and it seems as though you can keep all the good like the fun campus, free food etc and just eliminate the bad, like the intense competition and they claim it's true! 
The Internship starring Vince Vaughn and Owen Wilson is available on Blu-ray and DVD now!
Enter below and The Internship can be yours!
US/CAN