We made it through all three birthdays in 10 days and celebrated with Minecraft Cupcakes, Sailboat Cupcakes and finally for the last one I went all out and made this awesome fire breathing dragon cake for my Middle Man's 6th birthday!
I was inspired by a cake I saw on the Parents Magazine website, but I wanted to only use items I had on hand. I had lots of random goodies stored in my baking box and didn't want to have to buy extra donuts and such so our cake looks a little different but equally as awesome!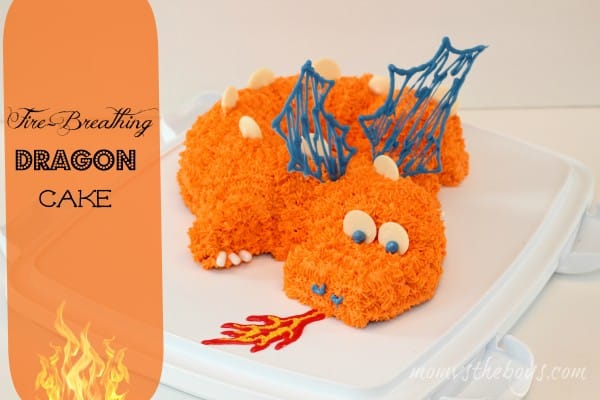 Fire Breathing Dragon Cake
You'll Need
Bundt cake, any flavour (ours was rainbow chip)
Buttercream icing, tinted colour of your choice (I went with orange)
White Candy Melts
Blue food colouring
Tic Tacs
red and yellow icing tubes
Wax paper or Parchment Paper
Creating the Dragon
Cut the bundt cake into pieces, start with the larger pieces first and fit together to form your curled dragon shape. Trim half of the depth off the section that will become the nose.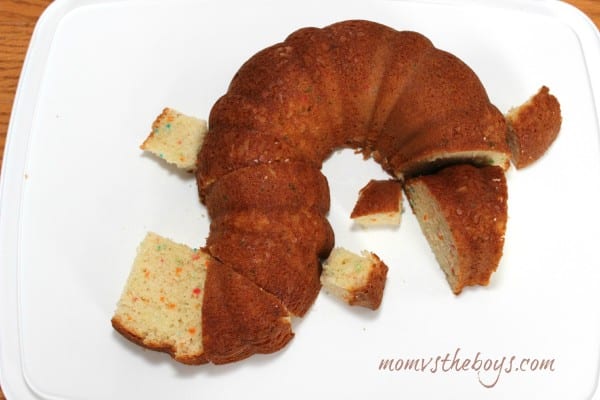 Using a star tip, pipe the entire cake surface with buttercream icing. 
Insert candy melts, running along the back of the dragon on ends and two for eyes on the face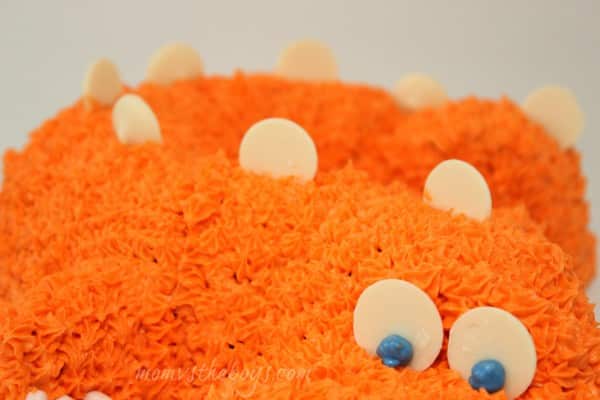 Melt a few candy melts in the microwave and tint blue with food colouring, pipe on eye pupils and nostrils with a writing tip or simply use a ziploc bag and snip the corner off. 
Draw your wing shape how you want them to look onto a piece of white paper. Cover with wax paper and pipe the melted candy melts following your design. Place in freezer to firm up. I recommend making at least two sets of wings because they will be very fragile and you might risk losing one. 
Insert a few tic tacs into each foot for claws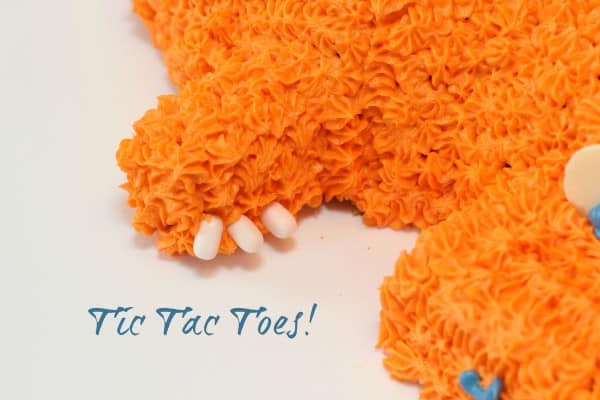 Using the red and yellow tube icing (my red was a gel) draw fire coming out of the dragons mouth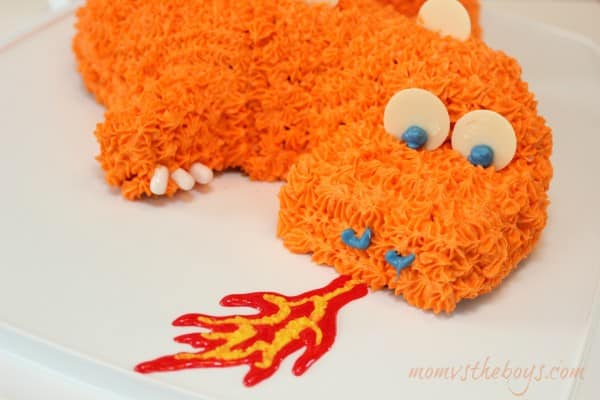 When you are ready to serve, remove the wings from the freezer, peel off the wax paper and insert into the cake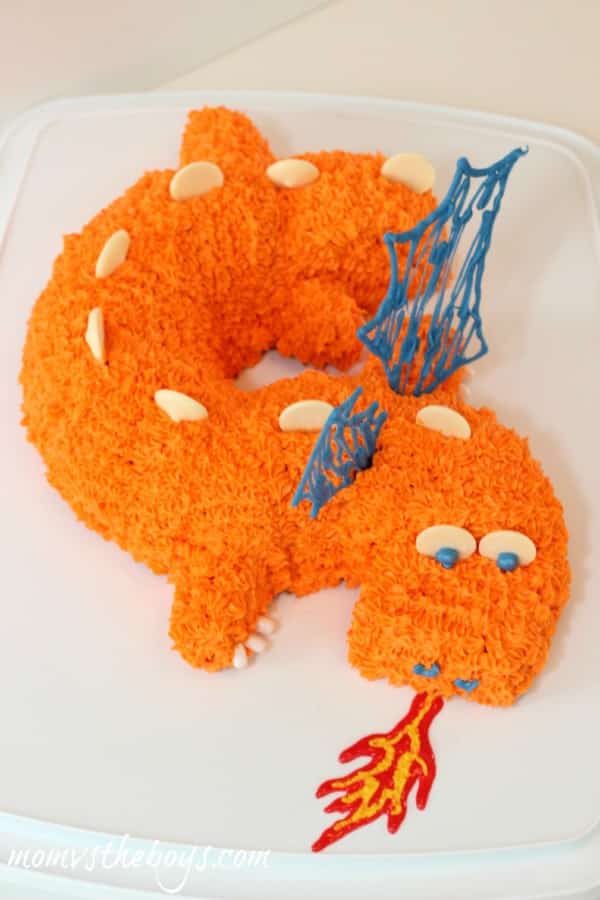 Our Fire Breathing Dragon Cake was a big hit with the boys!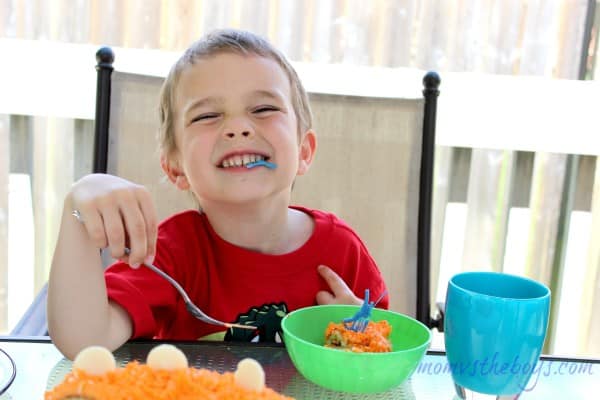 Happy 6th Birthday Buddy!