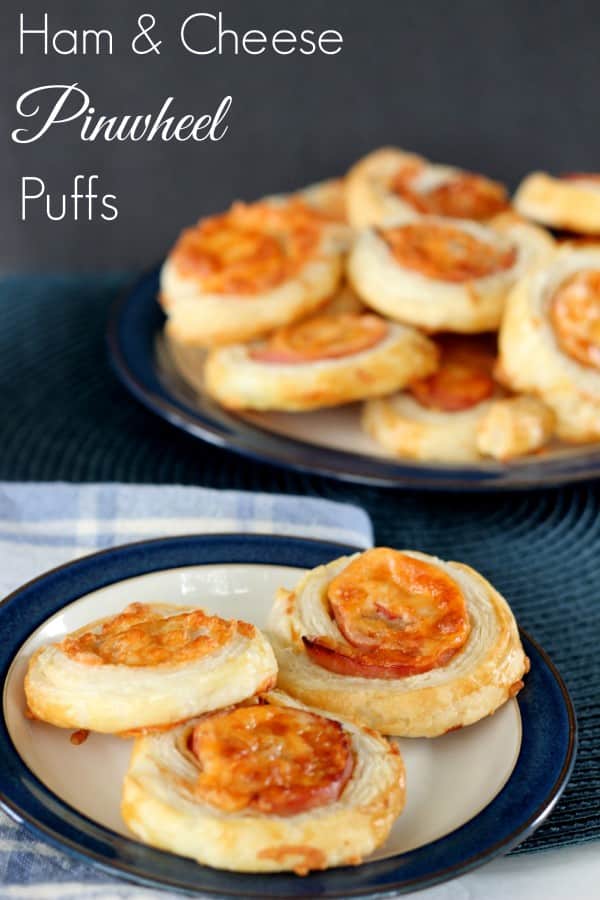 The countdown to the first day of school is on! My oldest has been asking to head back since the beginning of August but for my two younger guys, that day should never come!
But come it will, and us Mama's need to be prepared, from indoor shoes, to labelling backpacks and the return of the dreaded lunch making, it's time to get organized for the first day of a brand new grade!
This year Walmart Canada is helping and inspiring moms across the country with their first ever Snack Report, filled with kid approved snacks! From Apple Streusel Muffins to Cranberry White Chocolate Granola Bites, Walmart has created a varitey of fun and tasty new ideas that you can make right in your own kitchen to send off with your little ones in their lunch boxes this September.
Choosing one of the recipes, was the hardest part, I saw a number of choices that my picky eaters would love, but I decided on the Ham & Cheese Pinwheel Puffs because they looked like, not only a great choice for the lunch box, but for travelling as a family as well, and we were just about to leave for a  4 day roadtrip to Niagara Falls.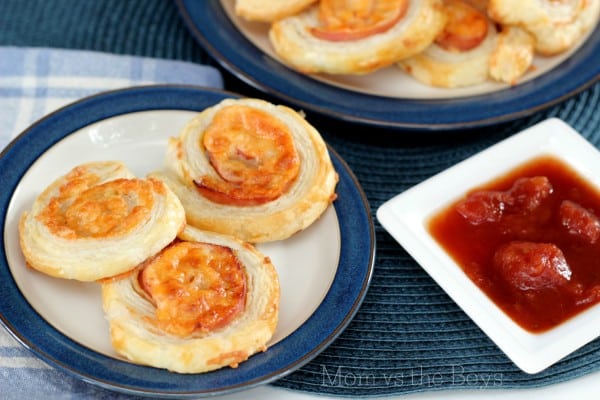 Ham & Cheese Pinwheel Puffs
Ham & Cheese Pinwheel Puffs
Prep time:
Cook time:
Total time:
Ingredients
1 Sheet of Our Finest Butter Pastry Puff (thawed)
1 Great Value large Egg, beaten
4 slices of Great Value Sliced Cooked Ham
¼ cup (60ml) Great Value Three Cheese Blend Shredded Cheese
Instructions
Preheat oven to 400F and set rack to centre. Line a baking sheet with parchment paper and set aside.
Unroll puff pastry sheet leaving on the parchment paper it comes packaged in. Brush lightly with beaten egg. Cover the pastry with slices of ham, one piece will need to be cut; leave 2 cm along one edge empty to seal the roll later. Brush the ham lightly with egg; discard any extra. Evenly scatter cheese over the ham ensuring the 2 cm gap along one edge stays clean. Starting at the edge opposite the clean edge, roll into a log. Transfer to freezer for 15-20 minutes to firm up slightly.
Remove pastry from the freezer and peel away the parchment paper. Cut into 1 cm thick rounds and transfer to prepared baking tray leaving 3-4 cm between each. Reform into circles if needed then press lightly with the palm of your hand to flatten slightly.
Bake in center of preheated oven for 25-30 minutes, rotating the tray once, or until puffed and lightly browned. Serve warm or cool to room temperature and store in an airtight container for 1-2 days.
These were quick and easy to make, I doubled the recipe and used both sheets of pastry dough that come in the box. I have one boy who doesn't like ham, so one batch was plain cheese and other the ham and cheese. Feel free to get creative using different types of meat and cheese, we are even thinking of trying a pizza version with sauce, cheese and pepperoni soon!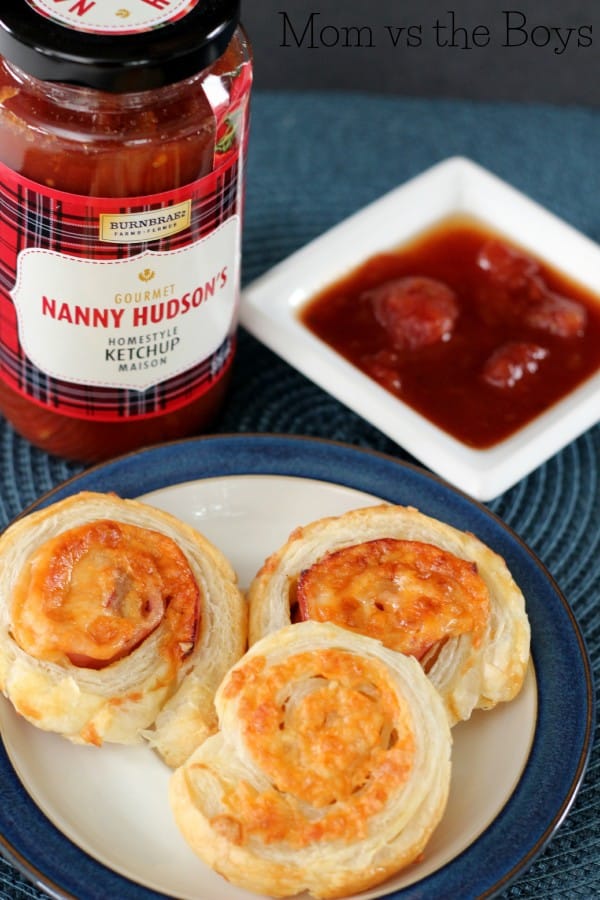 The Ham & Cheese Pinwheels were a hit with the boys and they all agreed they would love to take these in their lunch to school. My youngest, as predicted, loved dipping these into regular ketchup, but my oldest liked them just the way they are and my middle boy who's slightly more adventurous in the dip department fell in love with a gourment version of ketchup!
What kinds of creative ideas have you come up with for school and work lunches??
Check out the Walmart Canada Snack Report for more ideas!