In the Spring, my oldest son and I had the opportunity to visit a primary school in Turks and Caicos. It was such a good experience for both of us that I knew I wanted to attend with the younger boys as well, on our most recent trip to Negril, Jamaica.
Started in 2011, the Reading Road Trip, is The Sandals Foundation's first voluntourism initiative aimed at improving literacy, comprehension and vocabulary among students. Unfortunately, many schools throughout the Caribbean are overcrowded and have few small group sessions, leaving children who struggle with learning skills behind. The West End Basic School that we attended was definitely one of these schools.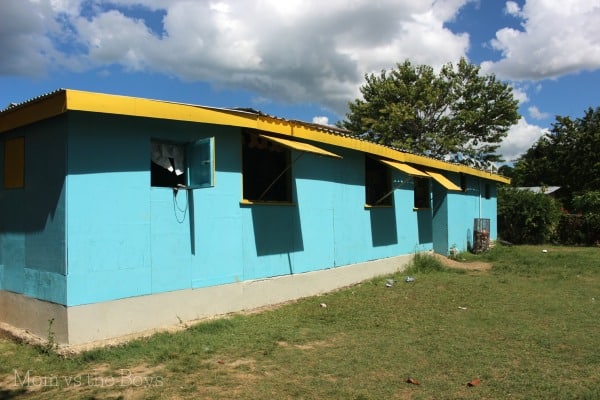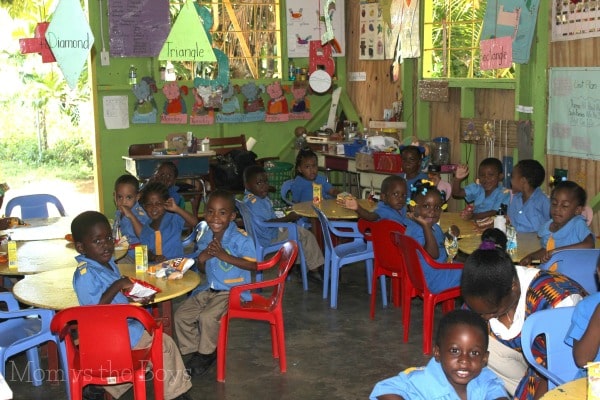 The West End Basic School hosts 186 students aged 3-5 years old. 64 children work with only one teacher at the kindergarten level, which was shocking for not only me, but my boys were completely overwhelmed just peeking into the noisey classrooms. The rooms were dark, crowded and classes were only separated by a chalkboard. Still, the children were a happy crew and their faces lit up with joy when they saw us arrive! Big smiles and cheesey covered high fives guided us through the rooms!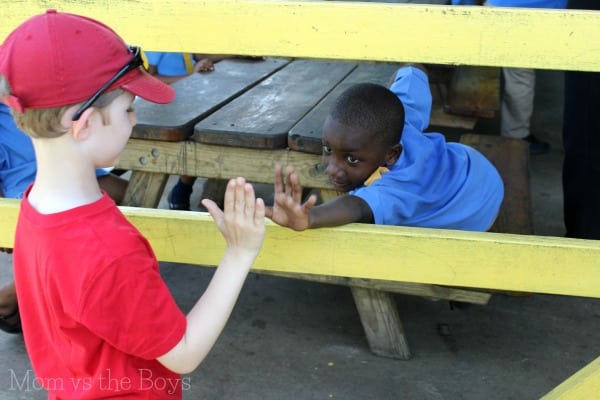 The Reading Road Trip in Negril is set up so that one adult spends some quality time with two or three children who need the extra help. I sat down at a small picnic table with Brittany, Kino and Quin, and started with reading them a story. It became apparent immediately that teaching in this environment is a struggle. The noise that came out of the open window above us was so loud, that my voice was strained just so that the children next to me could hear. It's no surprise that the children had a hard time paying attention and we quickly moved on to their work sheets.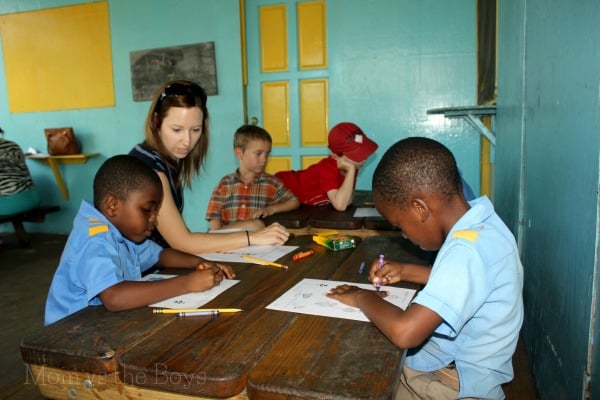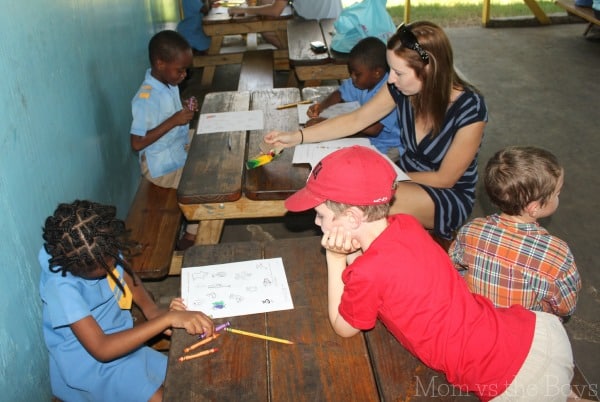 Because my younger children were about the same age as the West End children, they were able to work on the same lessons and my oldest son made for a good helper! We completed three different activity sheets together and I was able to help the children along with their work. 
As a reward for all of their hard work, we headed to the playground for some fun before it was time to leave!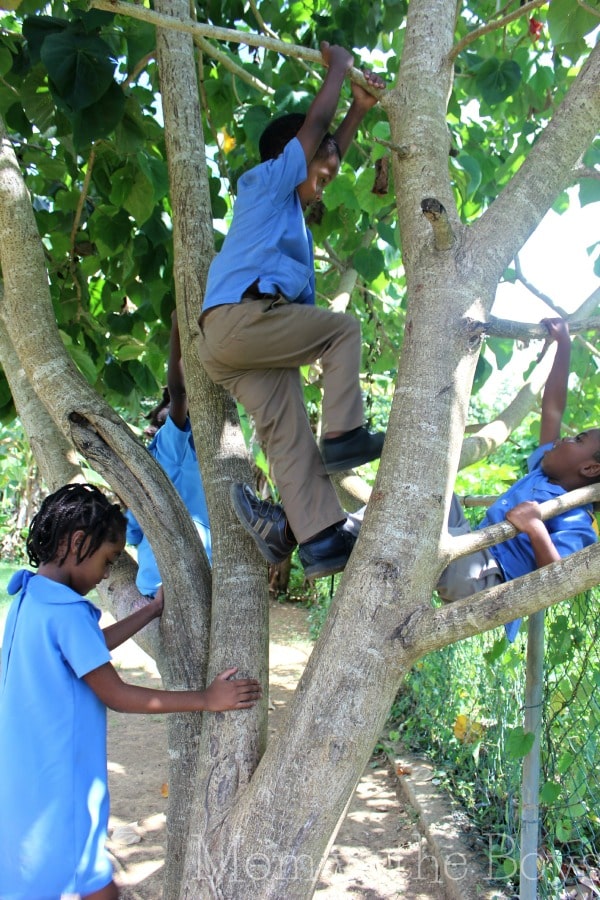 The playground is dilapitated and badly in need of repair and equipment. It consisted of little more than tires and a tree to climb in. The swing set only had one working swing left for the children to fight over and a simple climber and small metal slide completed the grounds. Still, the children were nothing but glad for a little time to run around and burn off some energy!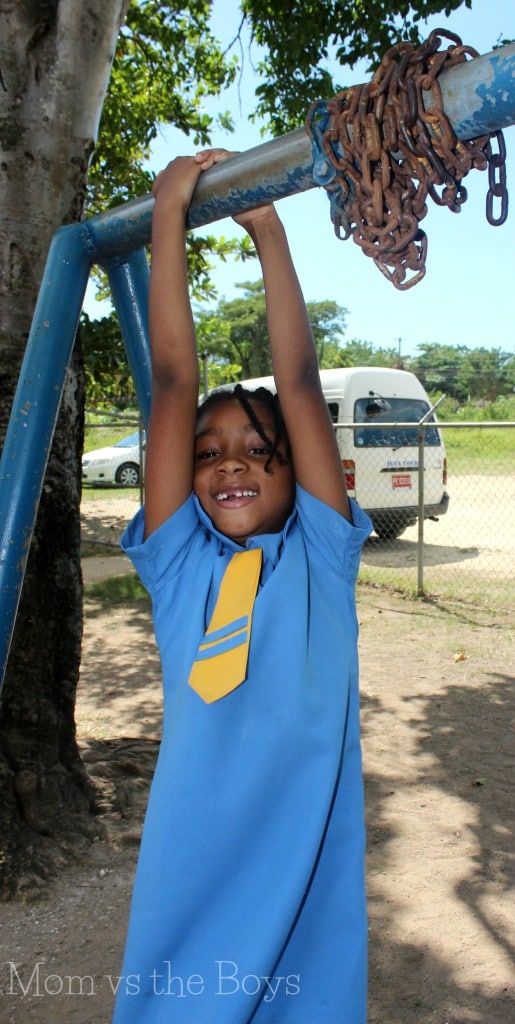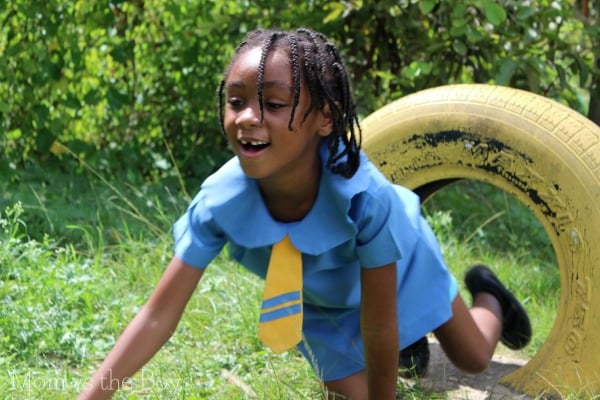 This was a great opportunity for my boys to get to know the children of West End and they became fast friends on the playground!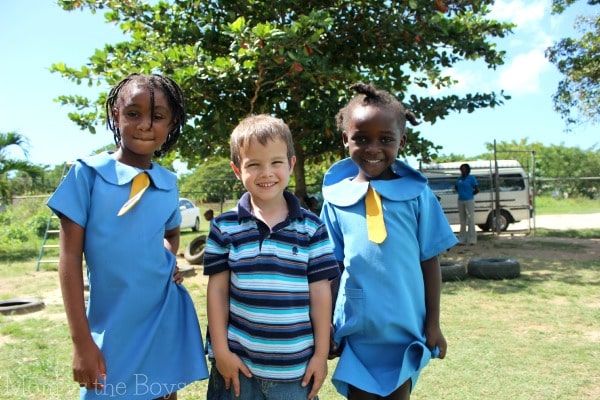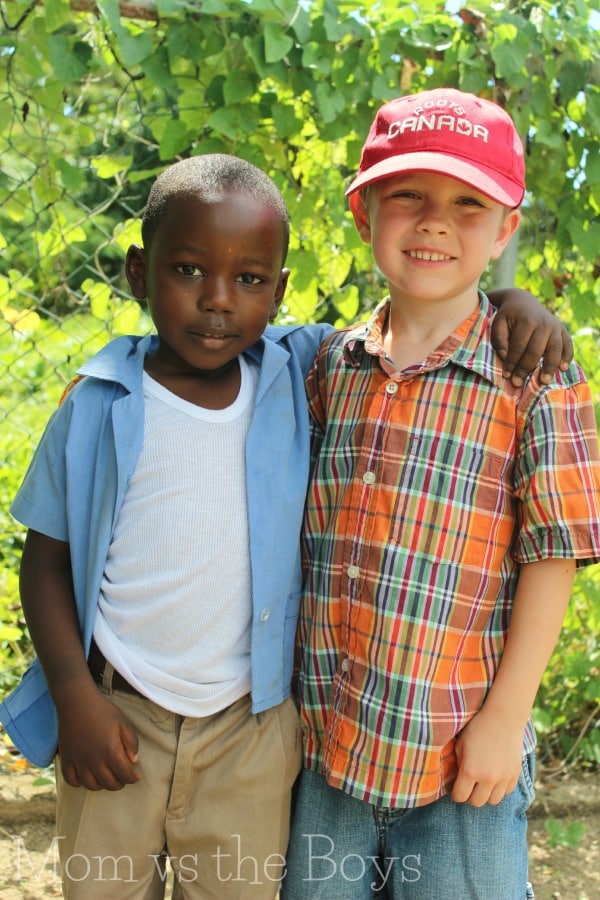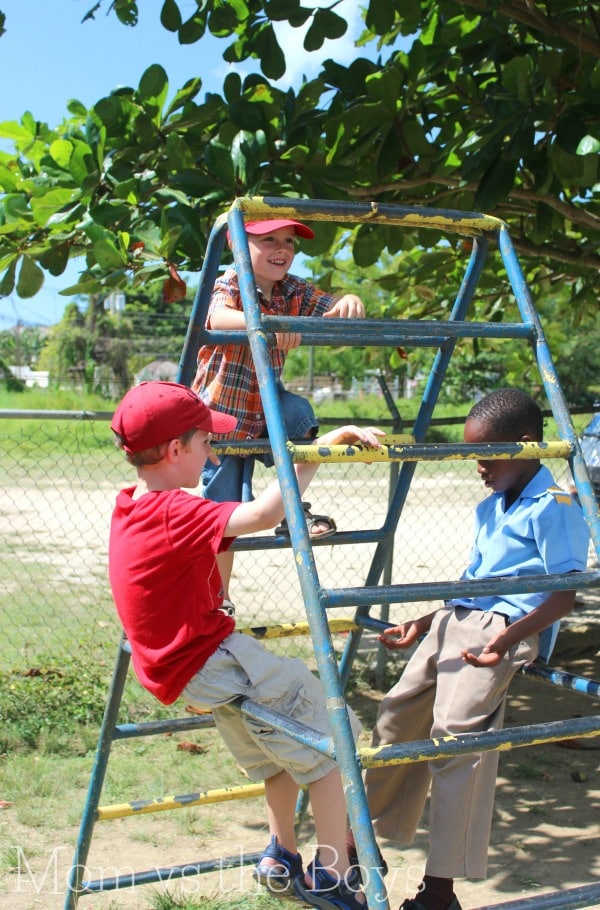 While it's always nice to head to the Caribbean for the sun and surf, I encourage you to take the Reading Road Trip too! It's a great opportunity to get off of the resort and meet the people of the country you are visiting! You'll love meeting the children and leave knowing you made a difference on your holiday! My children learned some important lessons this day. Lessons on being grateful for what you have, that other children in the world don't have the same opportunity as they do and how we should always help when we can. Mom learned something too, that children don't need as much as we think they do! My youngest spent most of his time pushing around an old tire with the biggest smile on his face!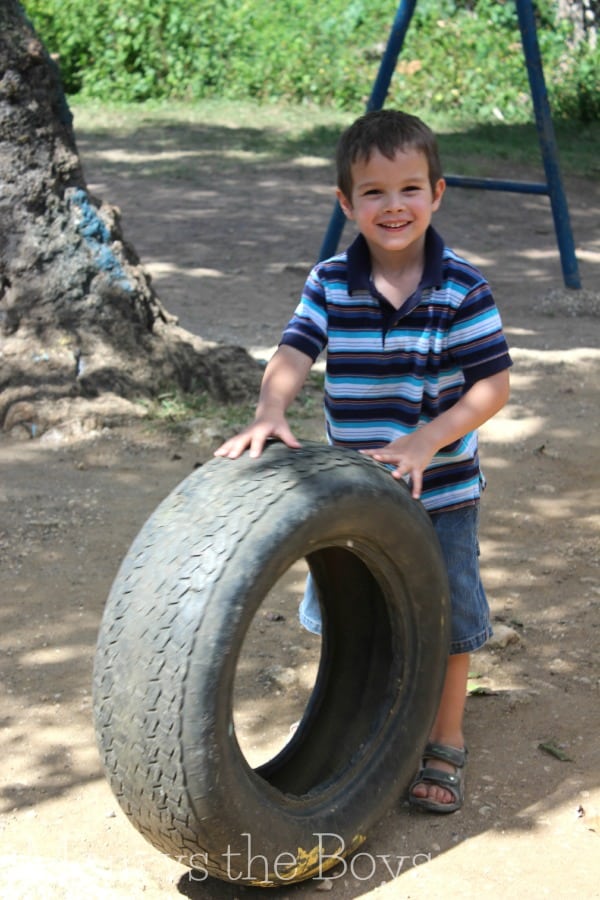 The Sandals Foundation is Making a Difference!
The West End Basic School is about to break ground on a new building that will be located in the vicinity of the current school. This new school will include all the facilities needed to provide sustainable and improved outcomes for the teaching and learning experience through Project SPROUT, which is a targeted intervention designed and developed by the Sandals Foundation, in partnership with the Ministry of Education in Jamaica. The project targets children at the early childhood level and is aimed at improving their readiness to matriculate into the primary school system. It provides a specialized teacher and social worker, an improved environment for learning through play and instruction as well as the  facilitation of  greater parental involvement. 
The new school building is expected to have 8 classrooms, an administrative block (which will house the sick bay, staff room, principal's office, canteen area with kitchen), a recreation/kids play area, reading and computer room, and at least 4 restroom areas for the children and a parking lot.
Knowing that the children of West End were about to receive a much needed brand new school, made our trip that much more special. We could see how desperately it was needed and left knowing that the children had a brighter future ahead of them. We presented the teacher with books and supplies we had brought from home to donate to the school and said our goodbyes. The children gathered for a special song that ended in a surprise mass hug! It was a day we won't forget!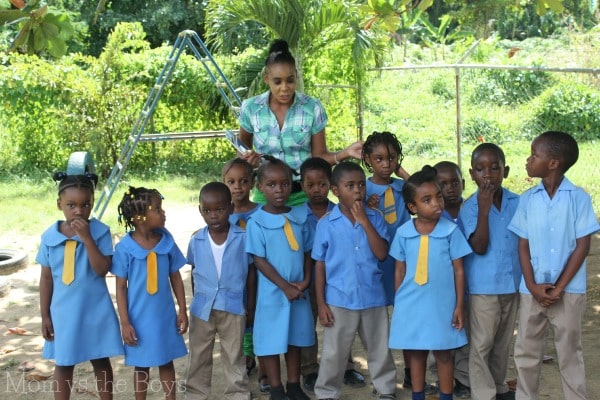 The Reading Road Trip excursion operates from 9 a.m. to 11 a.m. every Thursday, September to June in Jamaica, Turks and Caicos, Saint Lucia, Antigua, and Great Exuma, The Bahamas at a cost of US$20 per person, ages 13 years and older. Children between the ages of 8-12 are complimentary and all minors must be accompanied by an adult. 
You can follow the Sandals Foundation on Facebook and on Twitter @SandalsFdn, for updates.
Looking for other posts on Beaches Negril? Check out these:
Beaches Resorts is Luxury All Inclusive