I love to make the family a fancy and fun dinner for Valentine's Day each year. I try to make food I know my kids will really like, even if it's not the same dishes the adults will be devouring, so they enjoy their dinner too and don't miss out on the best part – dessert! Even the beverages keep with the Valentine's theme. We've tried strawberry milk, or spoiled them with Cream Soda for special pink and red drinks, but this year I've come up with a cool treat, since slushies are their favourite! I call it Cherry Crush!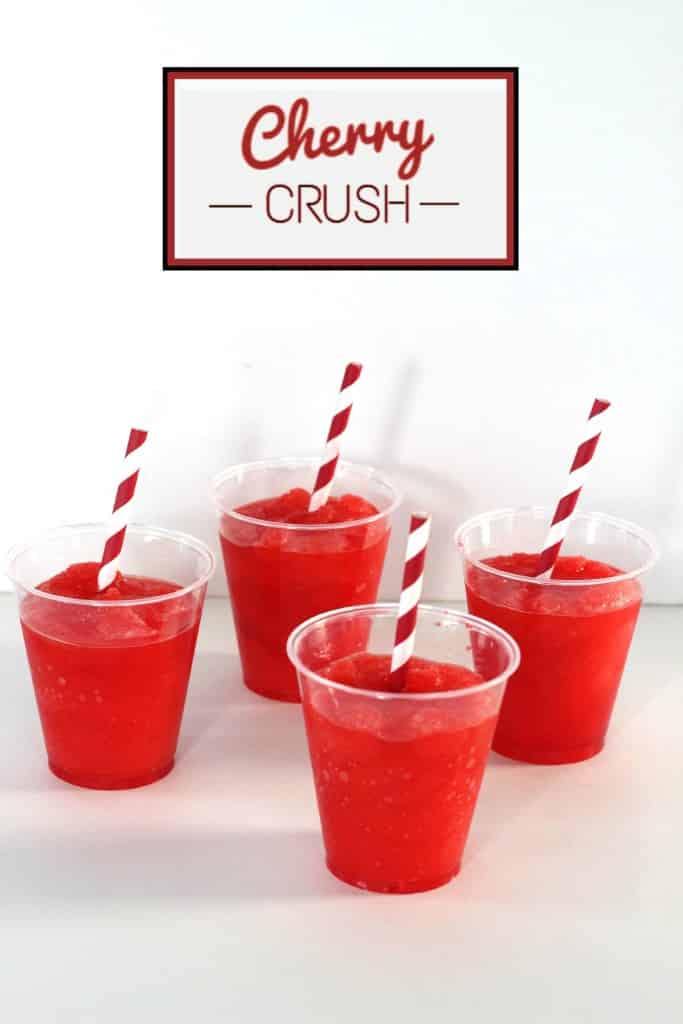 Cherry Crush

Cherry Crush Slush
Perfect for a Valentine's Day treat or a refreshing summer cool off!
Ingredients
1/12 Cups cold Gingerale (one can)
¼ Cup Sugar
1 tsp Cherry Kool-aid
3 Cups ice
Instructions
Add gingerale, sugar and cherry kool-aid to blender and blend until mixed.
Add in ice and pulse until ice is crushed and you have a smooth consistency
Pour into 4 cups and add a straw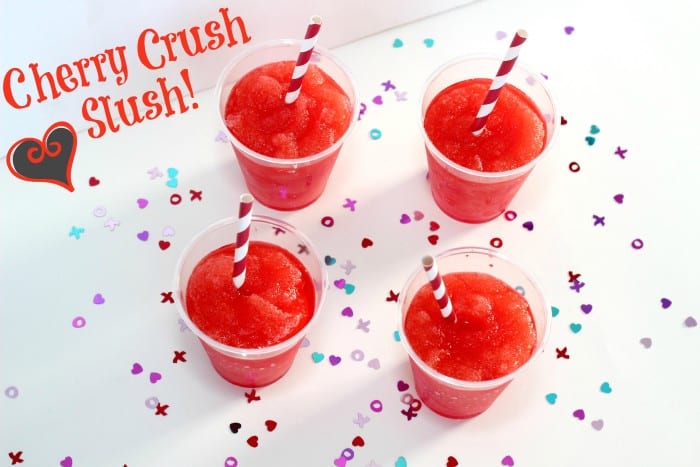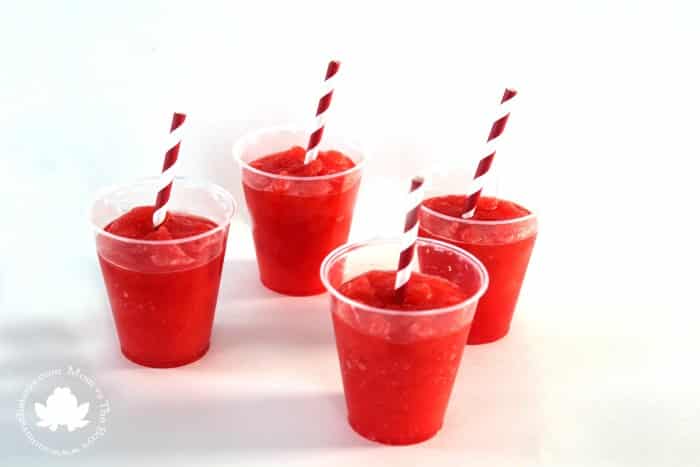 This slush reminds me of winters at the arena watching my brother play hockey, if I was lucky I got slush puppy while I waited. Do you remember the slush puppies? Maybe they still make them at some arenas today! 
Perfect for a Valentine's treat and a great way to cool off in the summer, the Cherry Crush Slush is a winner all year round! Go ahead and experiment with different flavours, Cherry is a classic though!