I recently read an article on the hidden cost of cruising, and it reminded me that while it's intriguing to wake up in a new destination each day, it's why we always choose all-inclusive vacations. There's really no better value for the money, and the peace of mind knowing you aren't racking up a bill each day is priceless. There's nobody who does family all-inclusive better than Beaches Resorts! Beaches Resorts are sister resorts to the widely popular Sandals Resorts for adults only, but built specifically with family fun in mind. These resorts take all-inclusive to a whole new level – luxury!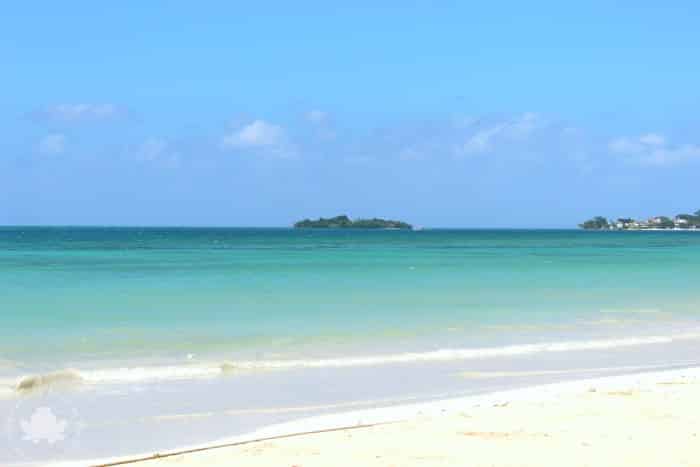 Welcome to Beaches Negril in Jamaica! This is a view I can get used to each morning! While it wouldn't be hard to just lay in a beach chair and stare at this all day, there's so much more that the resort has to offer, and it's all included in your stay!
What does "Luxury All-Inclusive" Include?
No Tipping!
What is doesn't include is your wallet! You are encouraged to put your wallet in your room safe when you arrive, as you won't be needing it. In fact, Beaches Resorts are actually cash free resorts. I've been to other resorts in the past where tipping was suggested, and it can be a bit of a concern carrying money around with you all day when you want to be relaxing in the pool or ocean. I've heard even worse horror stories where you just plain don't get any service at the bar if you don't come prepared to flash some cash the bartenders way, even at the swim up bar! Scenarios like this completely take away from the whole point of having an 'all inclusive' resort and can really ruin a holiday. At Beaches, tipping is not allowed at all unless you hire a butler or choose to purchase a spa treatment. Staff are more than happy to serve and help with whatever you need, for just a thank you in return!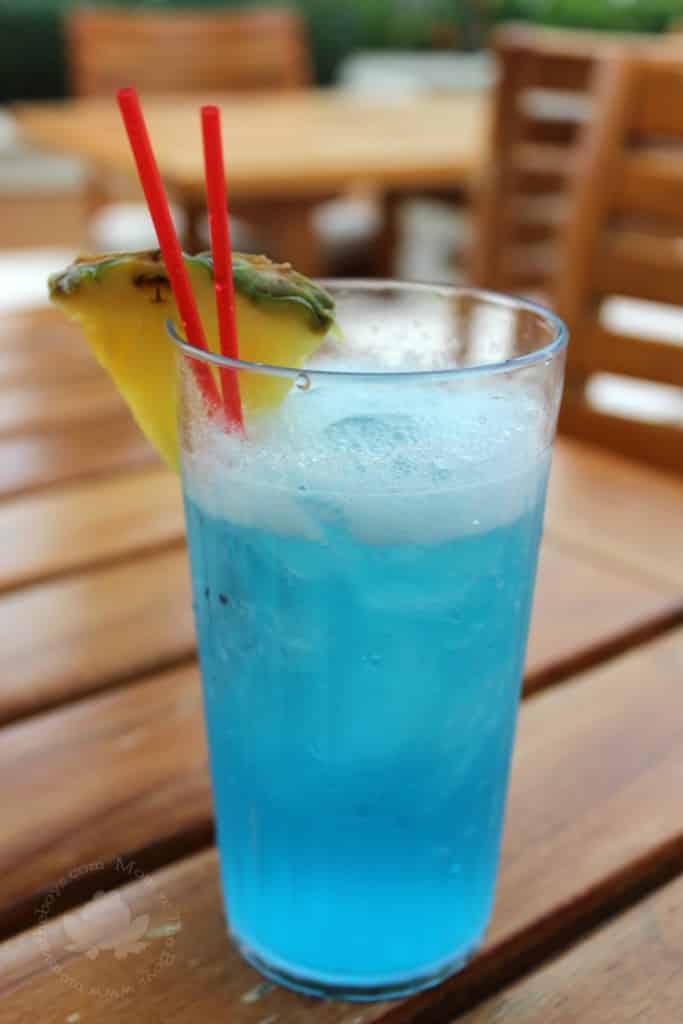 Fine Dining
All your meals of course are included in your stay, but that doesn't just mean the same buffet every night and day. Beaches Resorts has everything from beach side pizzas to fine dining! Read my full low down on where to chow down at Beaches Negril in this post. There are two restaurants that require reservations, Kimonos and the Venetian. Book your dates and time early in your stay, you definitely don't want to miss out on either! It's a great opportunity to have a date night with or without the kids! Premium brand alcohol is also included, no need to pay extra for the good stuff!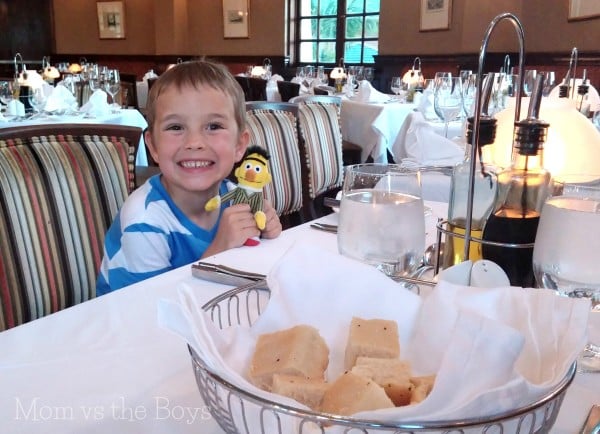 Activities
Beaches Resorts has unlimited scuba diving and water sports! This is actually pretty amazing and definitely something to take advantage of while vacationing! You can learn to scuba dive if you've never been and can go out once a day if you want to explore the sea! Certified divers can go twice a day. If you aren't quite that adventerous, don't worry! There's plenty more to do in your comfort zone, you can choose from a full range of motorized and non-motorized watersports. We had a lot of fun out on the banana boats one morning, it's a blast! My youngest was 5 and not able to ride, but the older boys and I had a fabulous time!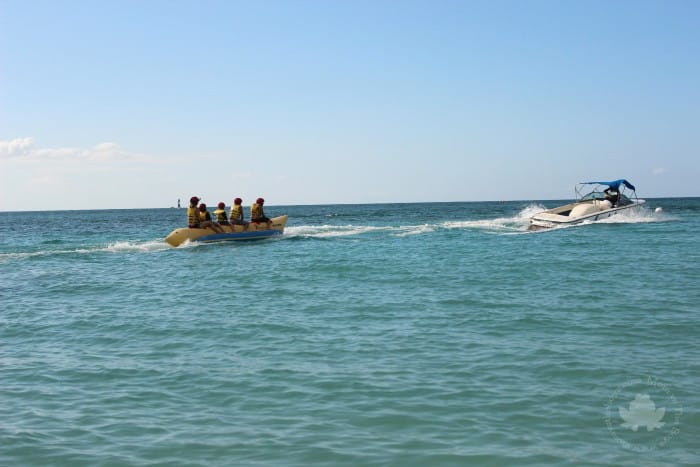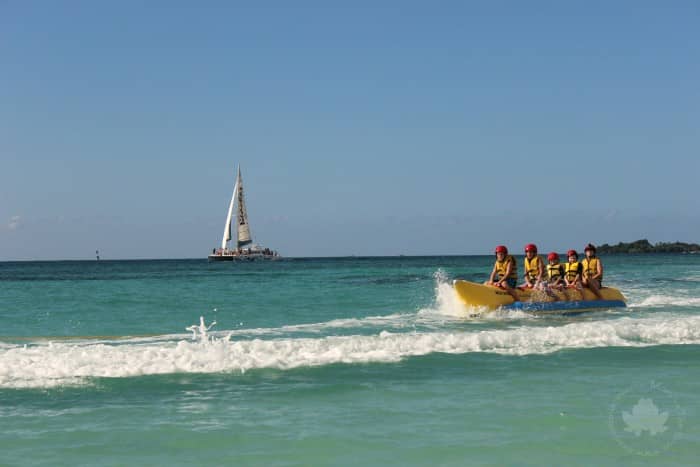 I highly recommend taking kids of all ages out on the Glass Bottom Boat Ride. It was a highlight of our stay and turned out to be incredibly educational too! Our guide Big Ricky was informative and enteraining, he fed the fish bread to have them come up to the surface and to our surprise, he dove down to the bottom of the sea to bring up all kinds of wonderful sea life for us to touch and explore! We got our hands on HUGE starfish, sea urchins, sand dollars, sea cucumbers and even a life puffer fish! It was pretty amazing!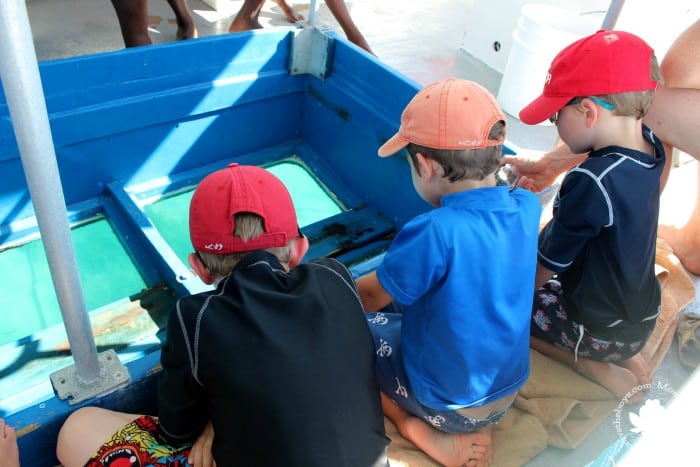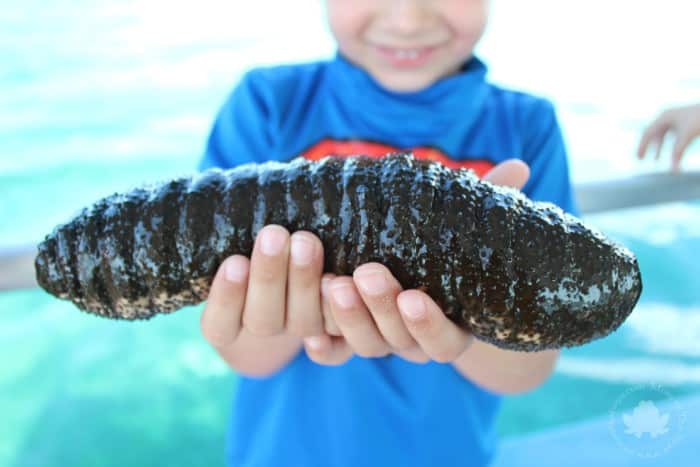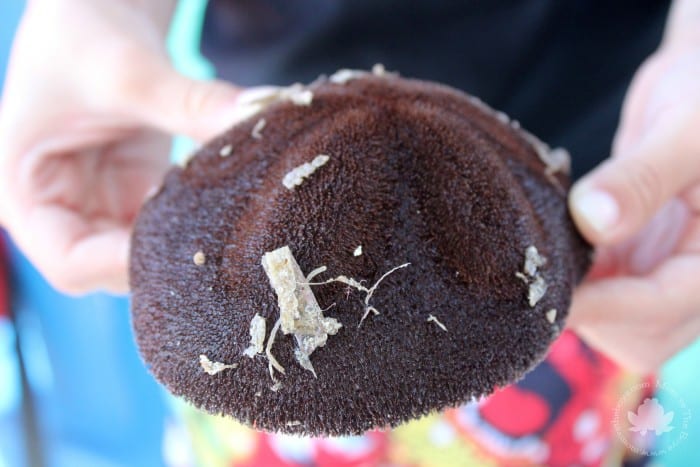 After seeing how incredible the sea life was on our boat ride, my husband and I couldn't pass up the chance to get out there and explore it ourselves! We dropped the boys off at kids camp (also included) one morning and took a snorkeling adventure that was fantastic! I suggest you give this a try early in your trip, because if you love it like we did, you can go out again and explore a different site. Big Ricky will guide you through the area pointing out things of interest like an old cannon on the sea floor! He'll also go deep to pick up more of that sea life I mentioned for you to check out yourself! So much fun!
Say Cheese!
Ever wish you had brought a professional photographer along with you on your holiday? At Beaches Resorts, they have you covered! Photographers roam around the resort all day ready to capture your favourite moments! No hiding behind the lens, everyone needs a few great shots of the whole family together! After your picture is taken, the photographer will give you a slip on it so you can go and view all your photos each day or at the end of the trip at the snapshots office.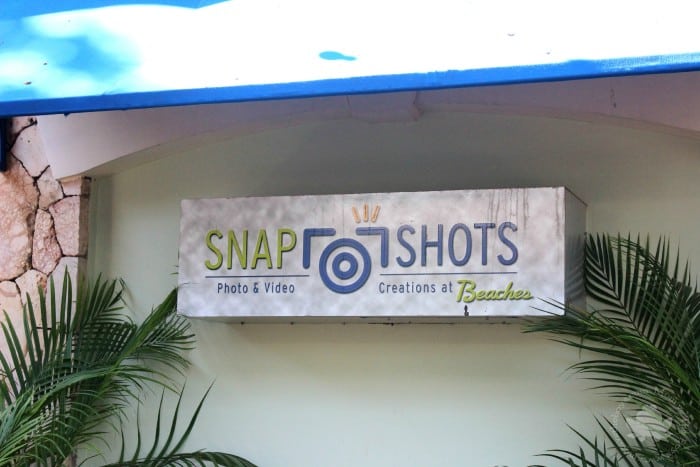 To make sure you get the best family shot possible, book a free session with a photographer. You can choose the best time of day for your family, and when you have kids this can vary! You'll want the kids clean, fed and well rested! The last time we had a family photo taken was when my 5 year old was an infant, so I definitely knew we were long overdue and couldn't wait to capture this memory together! A sitting fee here in Canada can be over $100 just for the session, so having the opportunity to tour the resort with a photographer was amazing! We actually booked two so we could have some day shots and some sunset shots to choose from, the sunsets in Jamaica are stunning and look different each night!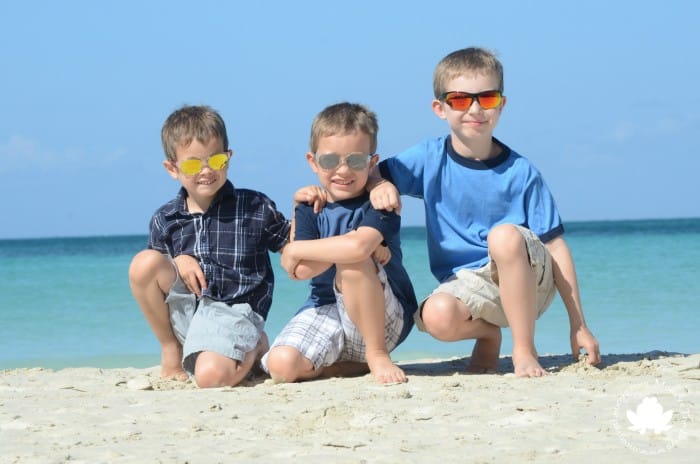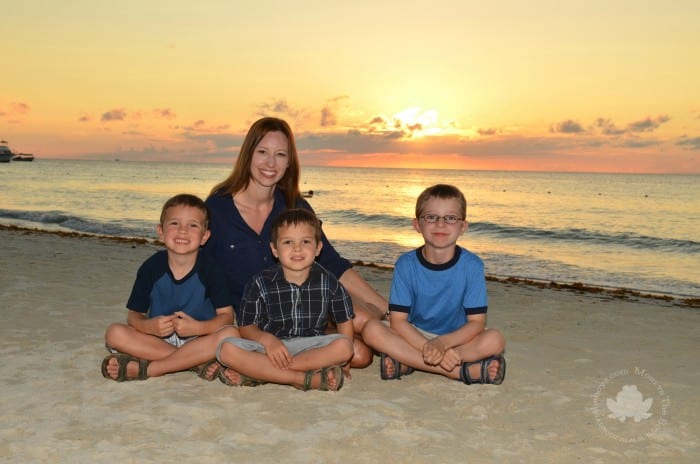 You'll be able to purchase any photos you decide to take home with you. I recommend stopping into Snapshots a couple of times during your stay to view your photos and delete any you know you won't want to keep. We ended up with more photos than we could ever have imagined and it took quite a long time to go through them all the morning we were leaving. It would be nice if you could view the images from your room online or at a computer set up in the office, but you will need to stand at the desk and ask the staff to delete, make images bigger, change pages etc and it can be a process. Watch your daily newsletter for sales and package deals on images.
All of this plus more, like in room x-box systems and access to Sesame Street Characters, is included in your Beaches Vacation every time! I've seen all of these cost extra at other all-inclusive resorts, but Beaches really goes above and beyond to make sure you have the best trip ever! At Beaches Resorts you really do get Luxury All-Inclusive!
Take a peek at this little video I created showcasing all the FUN we had! All included of course!
Looking for other posts on Beaches Negril? Check out these:
Beaches Negril ~ Beachfront Concierge Family Rooms