With my deck still covered calf deep in snow last week, I braved the elements and uncovered the barbecue! That's part of being Canadian right? A little snow can't stand in our way of hot and delicious grilled steak! This wasn't just any old steak though, we gave it an amazing marinade packed FULL of flavour, that really hit the spot!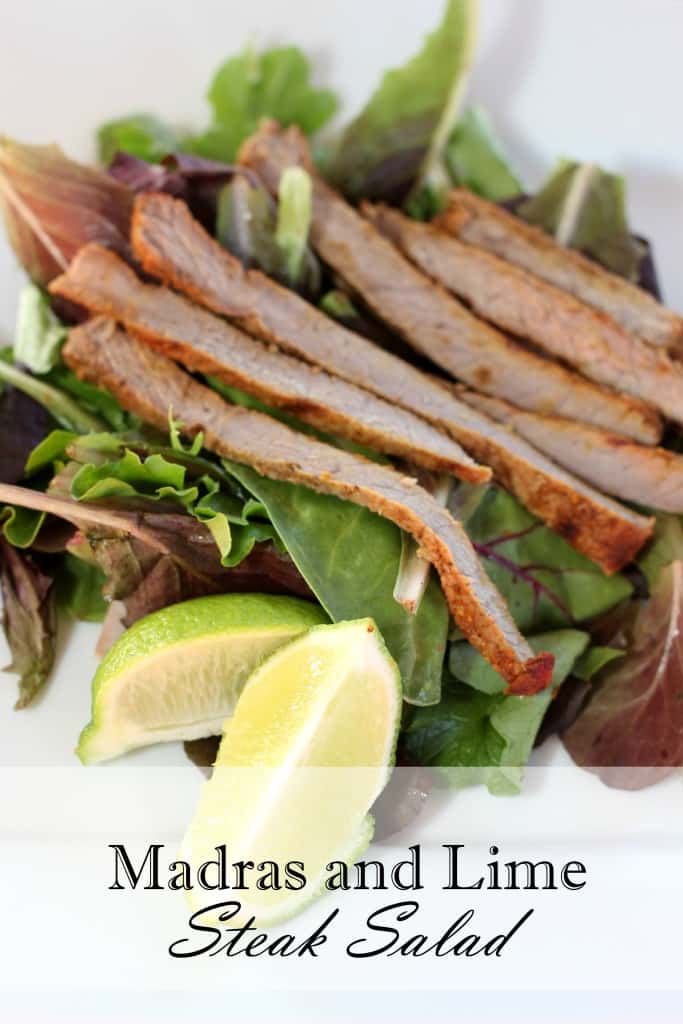 Madras & Lime Steak Salad
For the Marinade, you'll need:
Instructions:
Mix paste, olive oil and lime juice.

Place steaks in a plastic bag or glass container and add marinate, let sit for at least 4 hours or overnight if possible.

Heat BBQ to medium high when ready to cook and grill until medium well done. 

Remove from heat and cut into long strips.

Place on top of your favourite salad.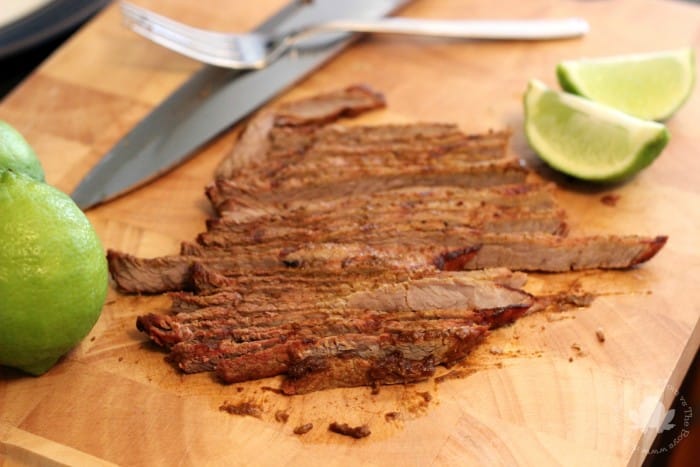 The meat is soooo tender and flavourful, it's a perfect compliment to a fresh, crisp salad!
Did you know that all Pataks products in Canada are gluten-free? That's right, ALL of them! Go ahead and pack some flavour into your gluten-free eating!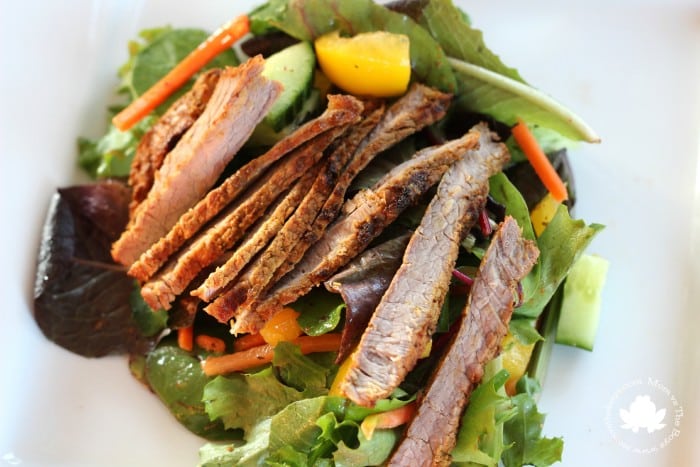 For more recipe inspiration be sure to visit the Good Korma and connect with  Pataks Canada on Facebook and Twitter
I am part of the Patak's Canada ambassador program and I receive special perks as part of my affiliation with this group. The opinions on this blog are my own.