The weather has been so unpredictable this spring, we've had scorching hot days and super cold temps all in the same week. One thing that is very predictable though is grilling for dinner! It's so quick and easy to fire up the grill and make a great meal and even though we haven't been able to eat outside much yet this year, we are definitely giving the barbecue a good use!
To mix things up a bit in the burger department, we gave our regular mayo a little kick this week with the addition of some Blue Dragon Sweet Chilli Dipping Sauce! I've been in love with this sauce from the moment I tried it, and I'll find any an all excuses to sneak it into a meal! It never fails and this time was no different!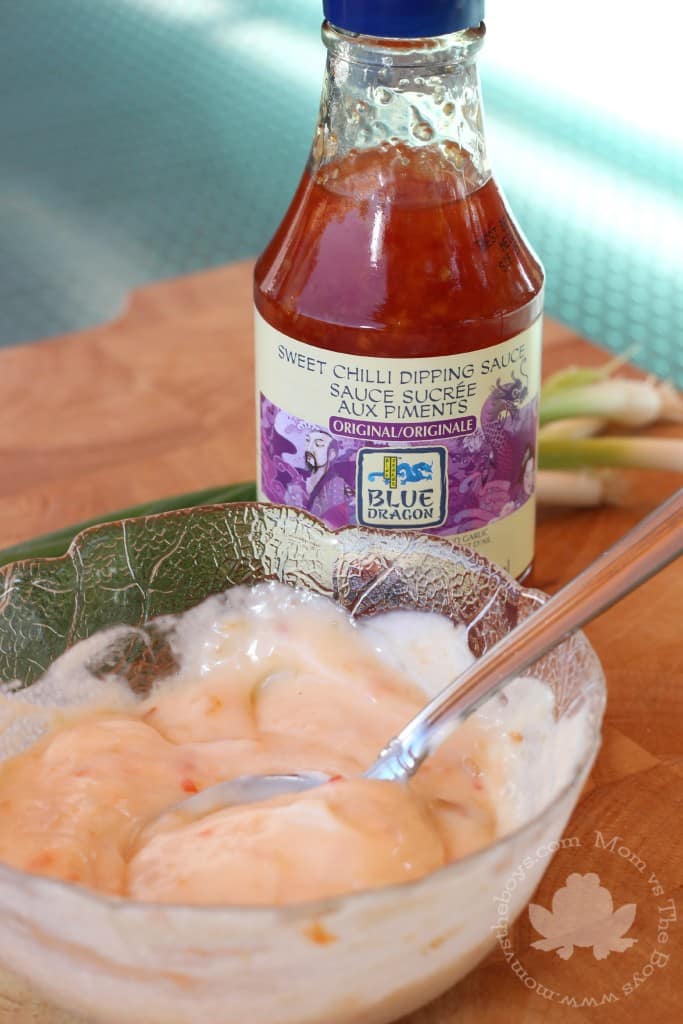 Sweet Chilli Mayo
This couldn't be easier, I swear!
1/2 cup Mayonaise
2 Tbsp Blue Dragon Sweet Chilli Dipping Sauce
Scoop mayonaise into a small bowl, add in sweet chilli sauce and mix together. 
Spread onto your burger bun and assemble your burger as you like. I love mine topped with lots of veggies!
You can aso use this Sweet Chilli Mayo for dipping, it's goes awesome with fries, especially those spicy lattice fries and great with crunchy veggies like peppers and celery as well!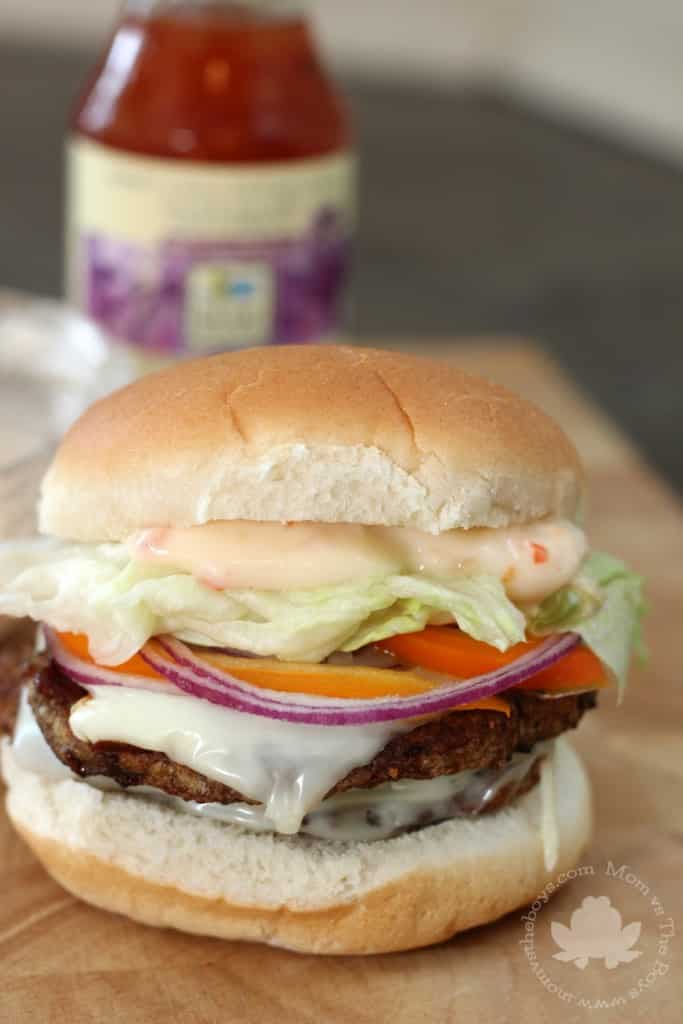 For more recipe inspiration be sure to visit the Bamboo Room and visit Blue Dragon on Facebook or Twitter
Looking for other ways to use Sweet Chilli Dipping Sauce?? Check out this post for three different recipes including fries, veggie dip and an amazing salad dressing!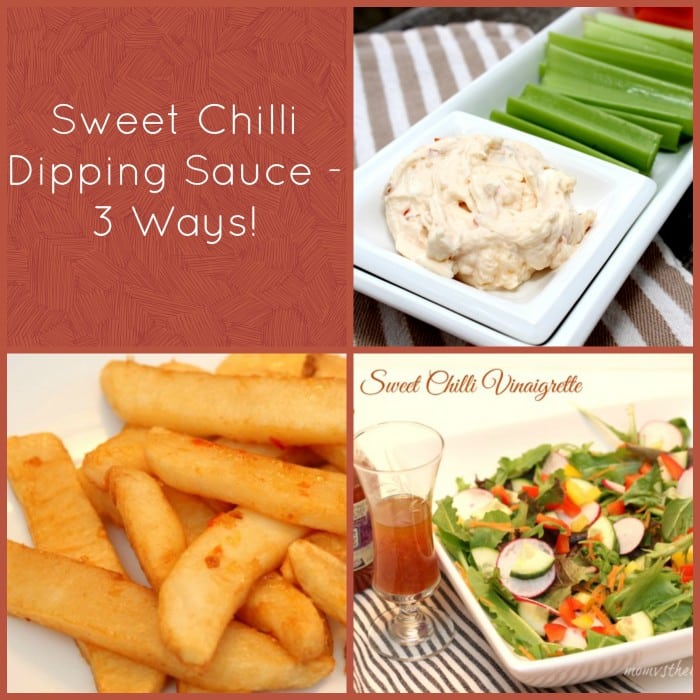 I am part of the Blue Dragon Canada ambassador program and I receive special perks as part of my affiliation with this group. The opinions on this blog are my own.