I've been to Toronto many, many times in my life, yet I had never been over to Toronto Island. This past weekend, that all changed when we boarded the whole family onto the ferry and began our adventure to the Island. I cannot believe it took me this long!
Toronto Island is just beautiful, a welcome retreat from the busy city. We wandered around the walking paths, took in the pier and beach area of Centre Island and then made our way to the center of fun – Centreville!!
I had been wanting to get the boys to Centreville for some time now, fearing that they would start to be getting too old for the rides. Turns out, there are plenty of rides  and in a wide range to please many ages.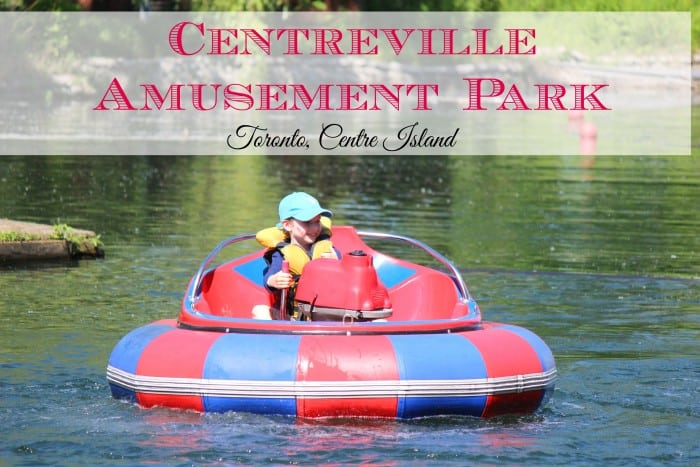 There is no general admission fee to Centreville so everyone is welcome to wander in and check things out. Walking through the streets of Centreville looks a little bit like a step back in time, with old fashioned buildings and signs. You can start at Town Hall to purchase your ride tickets or Ride All Day Passes, I recommend the all day pass, because there is so much to do and the boys went on their most loved rides again and again!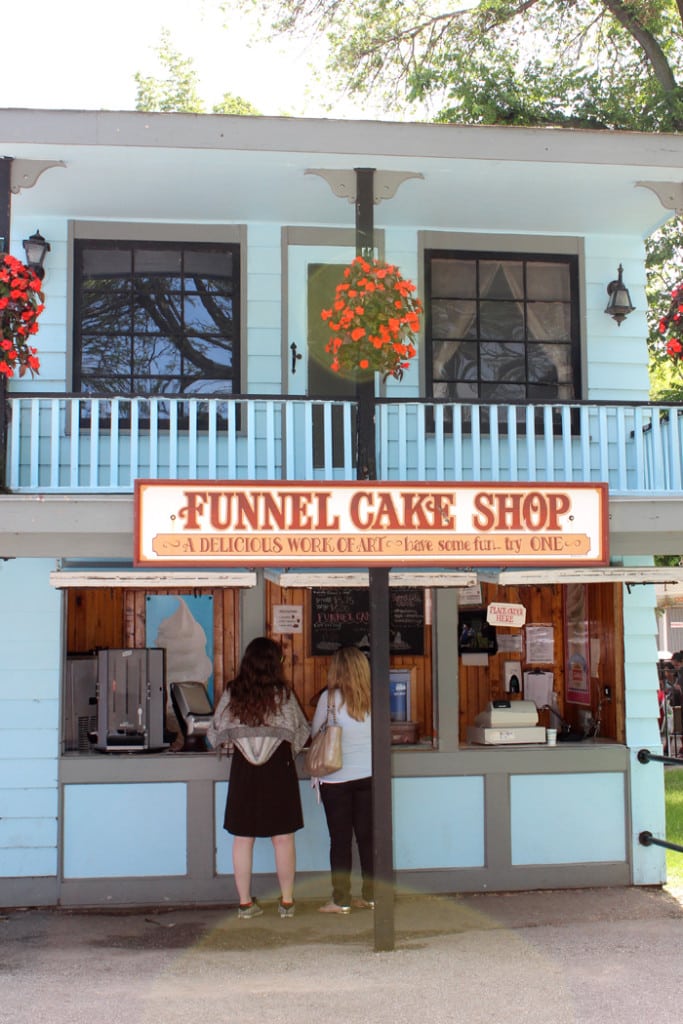 Rides
There are over 20 rides to choose from and my boys who had just turned 6,7 and 9 did almost every single one! There were lots of rides suitable for young kids that my boys still get a kick out of like the Touring Cars and Fire Engine rides. My youngest rode these two close to a dozen times, he just loved them! The Centreville Train and Swans are classic rides you won't want to miss and one of my favourites was the Centreville Carousel. With animals far more exotic than your average horse, such as tigers, lions, reindeer, rabbits, and even pigs, the ride was quite magical!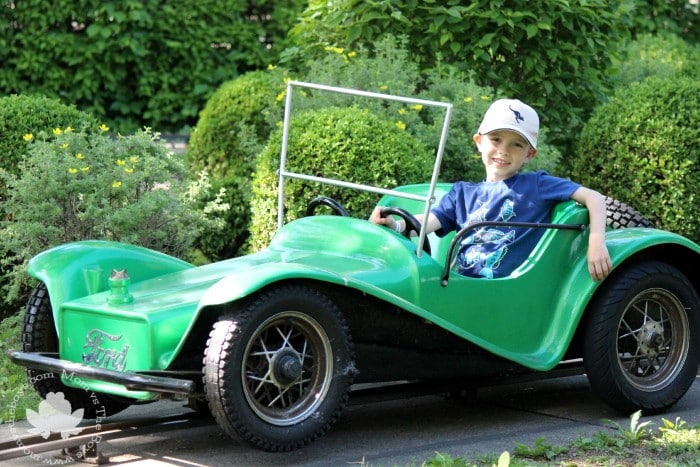 The faster rides were definitely the big hit for our boys though, and they could not get enough of the Log Flume Ride, Bumper Boats (only my oldest was tall enough to ride this one) and Bumper Cars. I completely lost count of how many times we went down that log ride, it was a blast! The boys needed an adult to ride with them and I didn't mind at all after I realized I wasn't going to get soaked. If anything you  might get a small splash.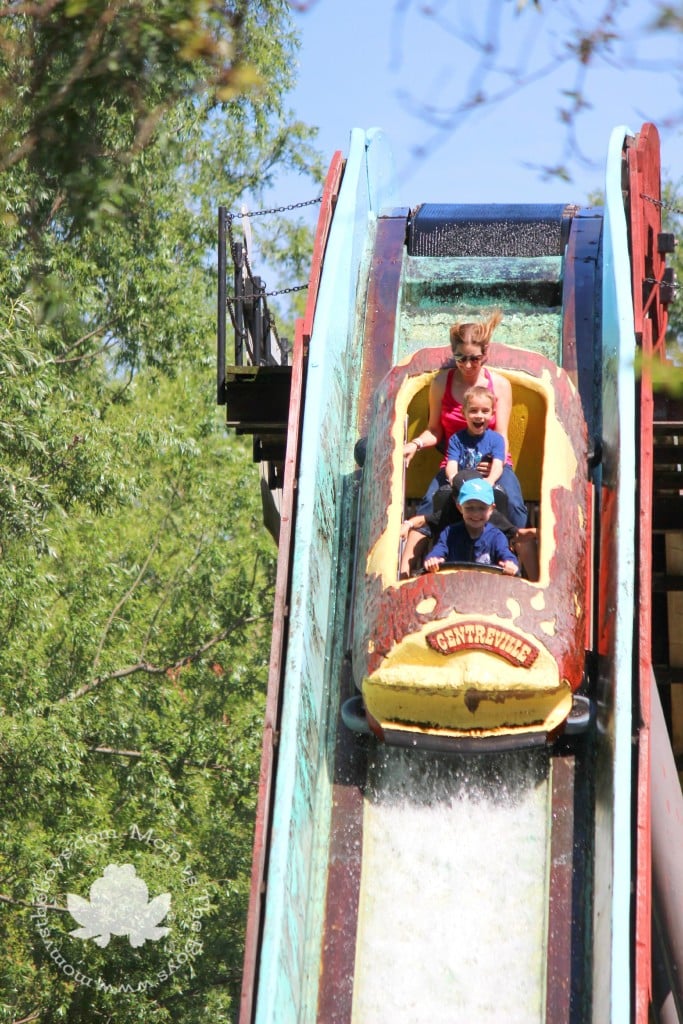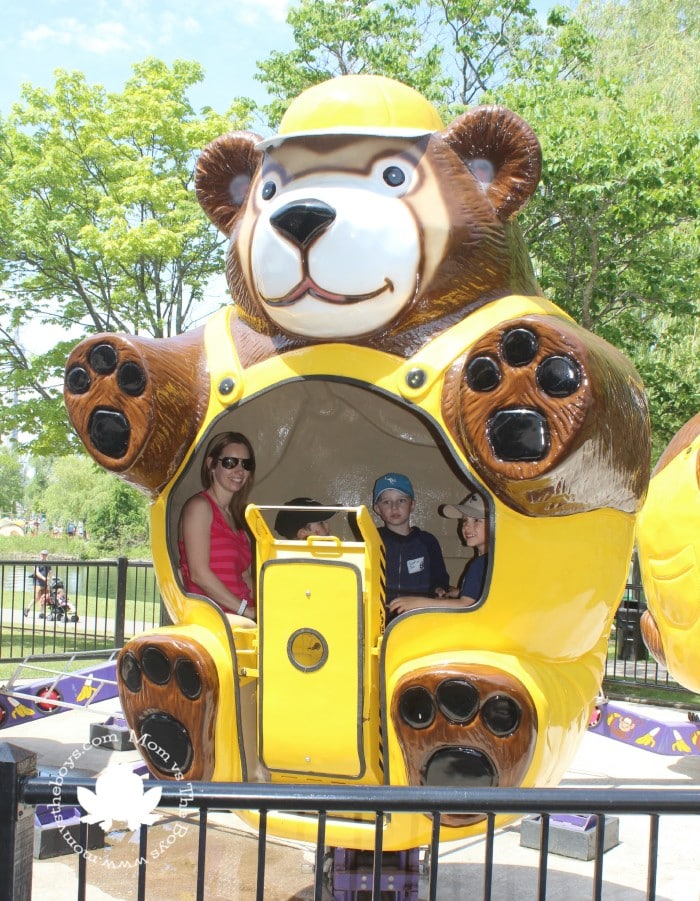 The newest ride for Centreville is the Mine Coaster and my boys definitely would add it to their top rides list! They love a little thrill!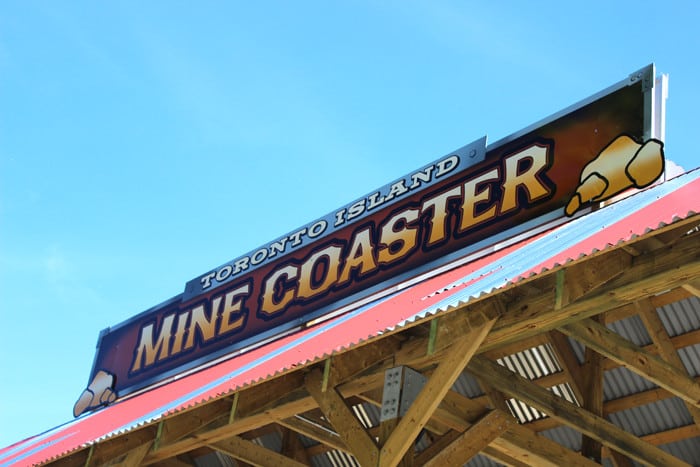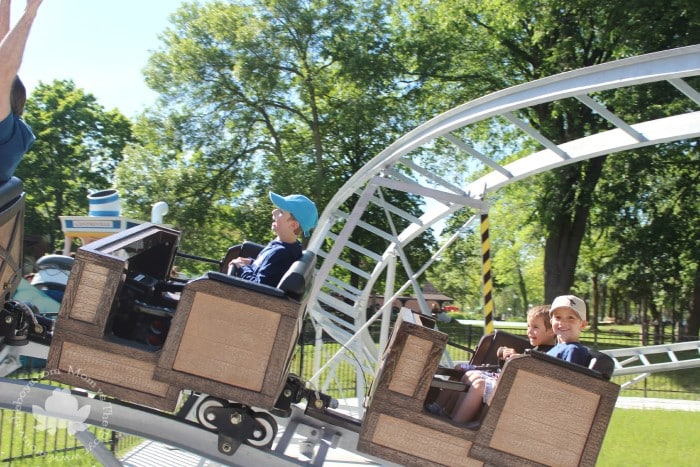 All of the rides were really fun, the only thing I would recommend skipping is the mini golf. The course is not very exciting and not well maintained. Spend your money and time on the other rides.
Food
Our trip to the Island was on a Saturday in June and the only place to eat was Centreville, all other island restaurants were closed. Centreville is probably not the place you want to be if you're watching what you eat, there are soooo many tasty morsels to tempt you! Scoops Ice Cream Wagon, Funnel Cake Shop, Sister Sara's Cake Shoppe, Floss Factory and we ate our dinner at Pizza Pizza. I liked that we were able to order a whole pizza for the family to share. There are lots of picnic tables around, we chose one right beside the Fire Engine ride my youngest liked so he could ride again and again while we waited for our order to be ready. It was a great way to kill the time!
Even on a gorgeous weekend in June, the line ups for the rides were not very long at all. We often were able to just pop back in line and ride again or stay on a ride because there wasn't anyone in the line up. The Bumper Boats were probably the longest wait because they are all single riders. Since there is no general admission charge, visitors to the island can wander around the Far Away Farm at no cost as well.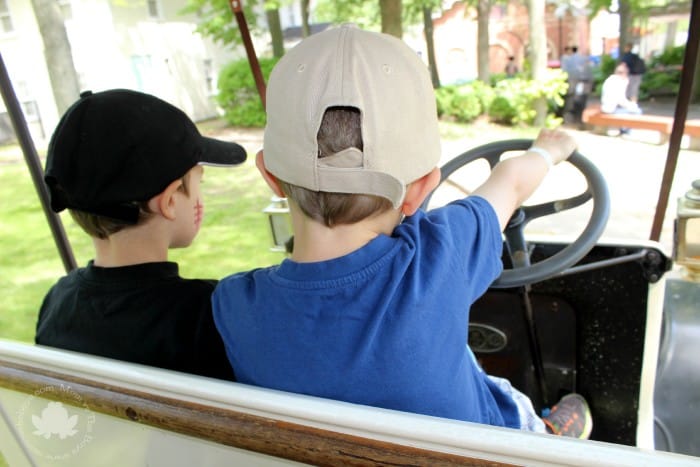 KidsFest
Taking place during the first full weekend of July, KidsFest welcomes the arrival of summer with kid-sized activities that are fun for the whole family! With face painting clowns, bouncing castles, colouring stations, live animal visits from Far Enough Farm, music, and more, KidsFest delivers three full days of family island fun!
July 3 – 5 on Centre Island

11:00AM-4:00PM

Free! KidsFest activities are free for all to participate in. Regular pricing will be in effect at Centreville Amusement Park.
Visit Centreville.ca for more information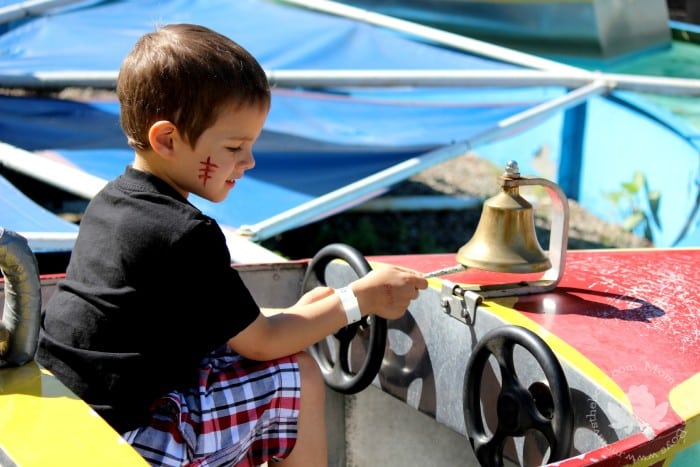 We took in the rides at Centreville at no cost, however, all opinions expressed are my own and not influenced in any way. We had a fun visit to Centreville and hope you do too!