Grilling season is in full swing and we've been experimenting with new and awesome marinades and glazes for our meat and veggies. This month we fused Blue Dragon Wasabi Plum Stir Fry Sauce with the fresh and tart taste of lime to create a knock it out of the park marinade for grilled mushroom skewers.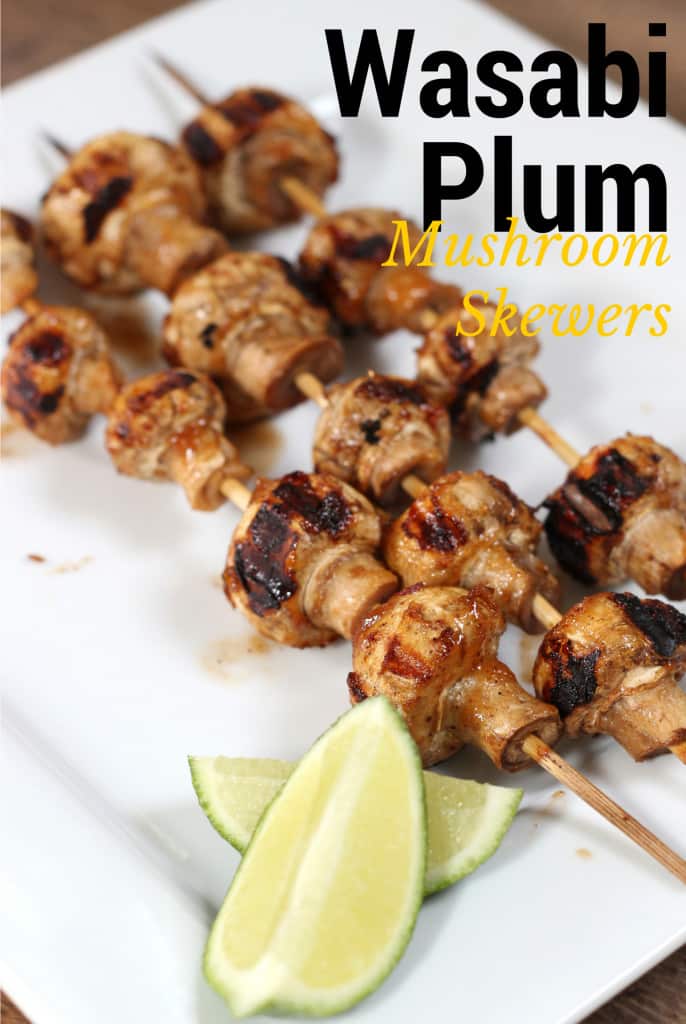 The recipe couldn't be simpler
Marinated Mushroom Skewers
You'll Need
1 package of Blue Dragon Wasabi Plum Stir Fry Sauce
Juice of one lime
Mushrooms
Wooden skewers (presoaked for about 30 min to an hour)
Directions
Combine the first two ingredients together in a bowl. You can experiment with other Blue Dragon stir fry sauces as well, I bet they all taste great. We used the Wasabi Plum because it's one that  that we don't use very often and tend to shy away from because the word wasabi always scares me! It's actually not very hot and is actually quite sweet making it a great match for these shrooms. Next time, I'm looking forward to trying the Chili Coconut stir fry sauce with this recipe!
Slide the mushrooms on the skewers and coat with marinade. Cover and let sit for an hour or two, though if you don't have the time you can always use immediately and they will still taste great.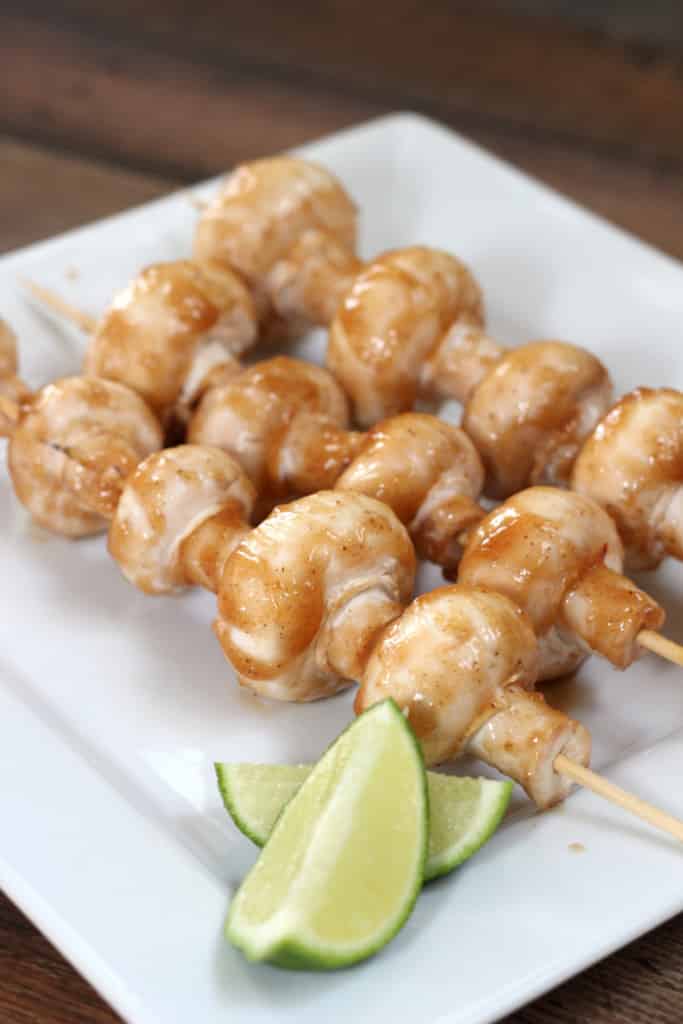 Grill to perfection, about 20 min should do it.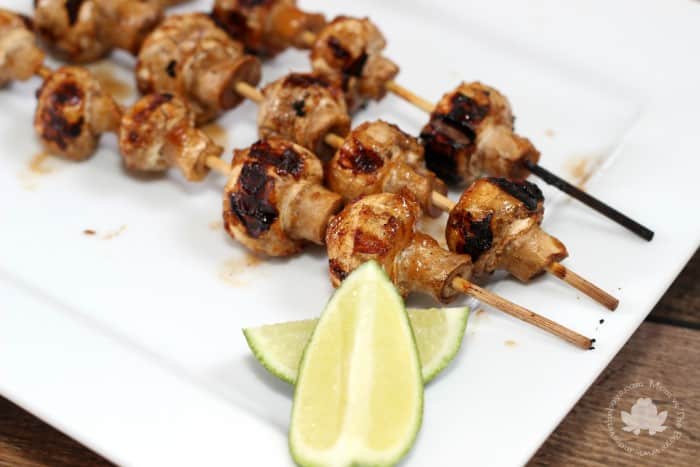 Feel free to add in some veggies like red, green, yellow or orange peppers. Onions would work beautifully as well, and I always love a grilled cherry tomato. The sauce is sweet with a hint of sour and tastes amazing alongside a nice juicy steak!
Looking for more summer cooking, tips and ideas? Visit the Bamboo Room, the official blog of Blue Dragon Canada and follow along with the hashtag #BlueDragonBBQ on social media
I am part of the Blue Dragon Canada ambassador program and I receive special perks as part of my affiliation with this group. The opinions on this blog are my own.