Our school has this fun tradition on the last day of school, all of the teachers line up on the street and as the buses pull away from the school yard, they wave good-bye to all of the students! I'm honestly not sure who looks happier, the teachers or the kids!
So school's officially out for summer as of today and after a super busy month of June, filled with birthday parties, soccer games, art nights, school plays and endless field trips, I'm so excited to see the calendar with empty spots again as I glance over the weeks again! phew! We made it, and now we get to relax!
With perfect timing this awesome little box of summer fun from Tropicana arrived at our door!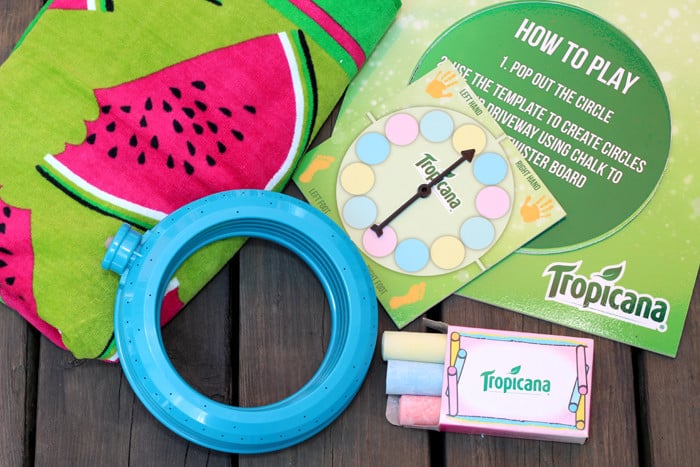 Tropicana has bottled some of summer's favourite flavours and do they ever taste good! We'll be enjoying Tropicana Watermelon and Lemonade with Tangerine during hot summer days for weeks to come! Check out this recipe for some fresh and frozen Watermelon Pops!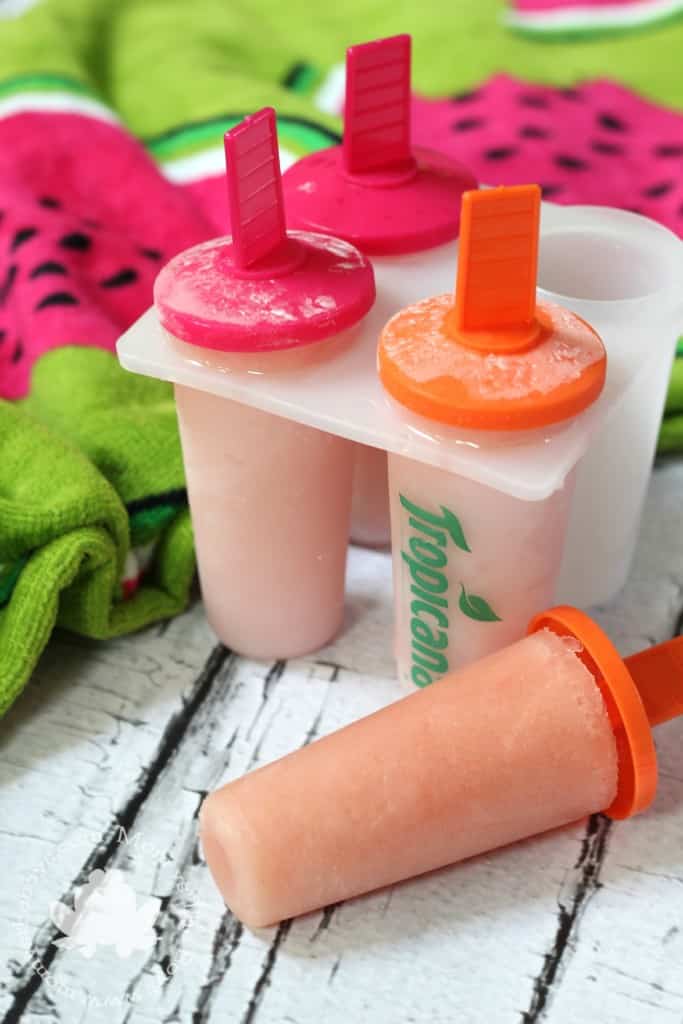 Tropicana Watermelon Popsicle
You'll Need
1/2 Cup Tropicana Watermelon
1/4 Cup Watermelon pieces
1/3 Cup Plain or Vanilla Yogurt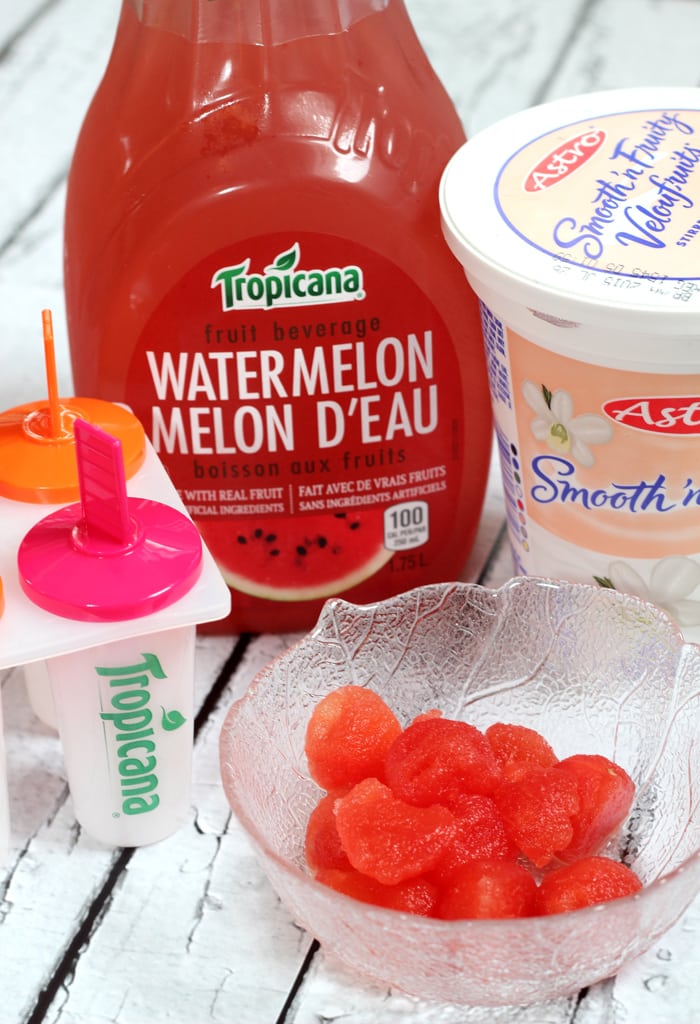 Directions
Blend ingredients together in blender, I poured all ingredients into a large measuring cup and used a hand blender to pulse. 
Pour into popsicle molds
Freeze over night
and Enjoy!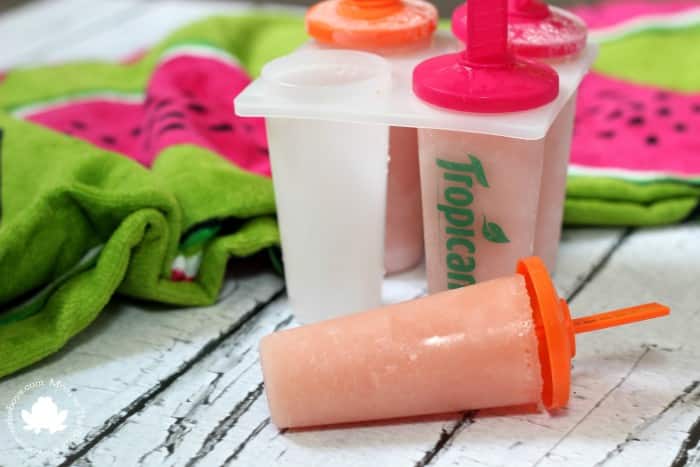 They are a great fruity snack to keep the kids hydrated this summer and Tropicana Watermelon and Lemonade with Tangerine are both made with real fruit juice and contain no artificial preservatives, flavours or colours.
For myself, I love to add  a little bubbly to the brand new Tropicana Lemonade with Tangerine! It's so good! I don't drink soda, but I do love to add carbonated beverages into my favourite juices. Club Soda can work, but my favourite are those yummy sparkling water beverages, one comes in a nice tangerine and lime flavour that goes great with the Tropicana and creates a fabulous Tangerine Lemonade Sparkler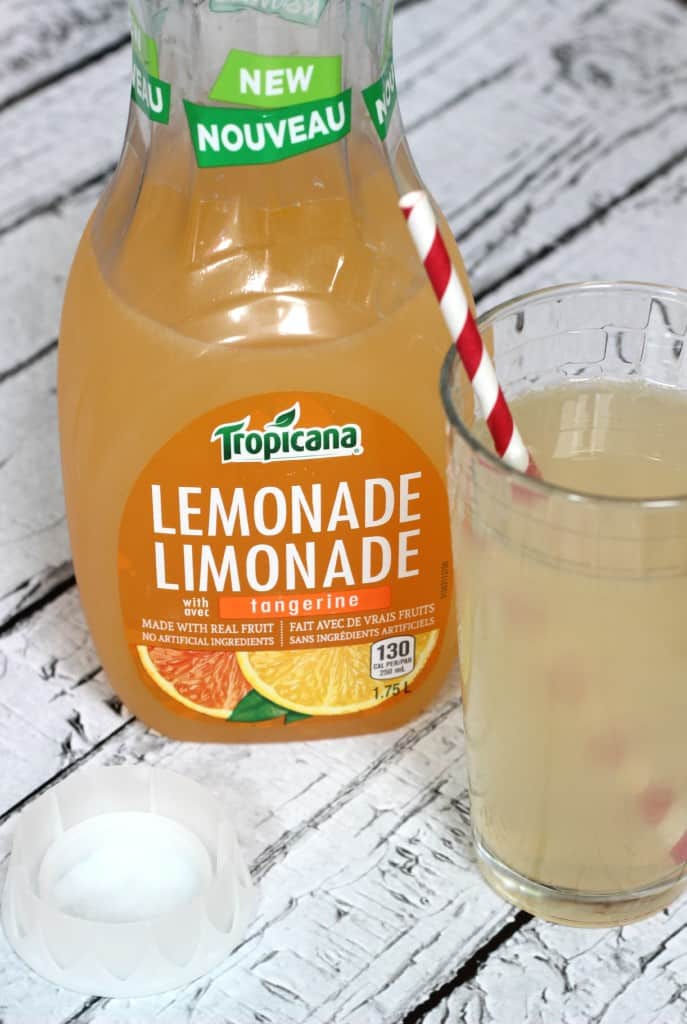 You can purchase both of these new beverages, as well as, traditional Tropicana Lemonade at all major retailers across Canada, keep your eye out for them!