When it comes to grilling on  the barbecue I think we all have meat covered right? We are practically masters of the grill when it comes to a good steak or the perfect hamburger, but we are still whipping up side dishes in the kitchen. From baked potatoes, veggies and even dessert, don't forget that your grill can actually cook your whole meal at once, and hey, less dishes for you right?
My favourite side is diced and seasoned potatoes, so when Patak's challenged me to come up with a recipe using Tandoori Curry Paste, I immediatley thought that Tandoori seasoned potatoes would be a fun and flavourful hit! Turns out I was right, they were perfect and so so so easy!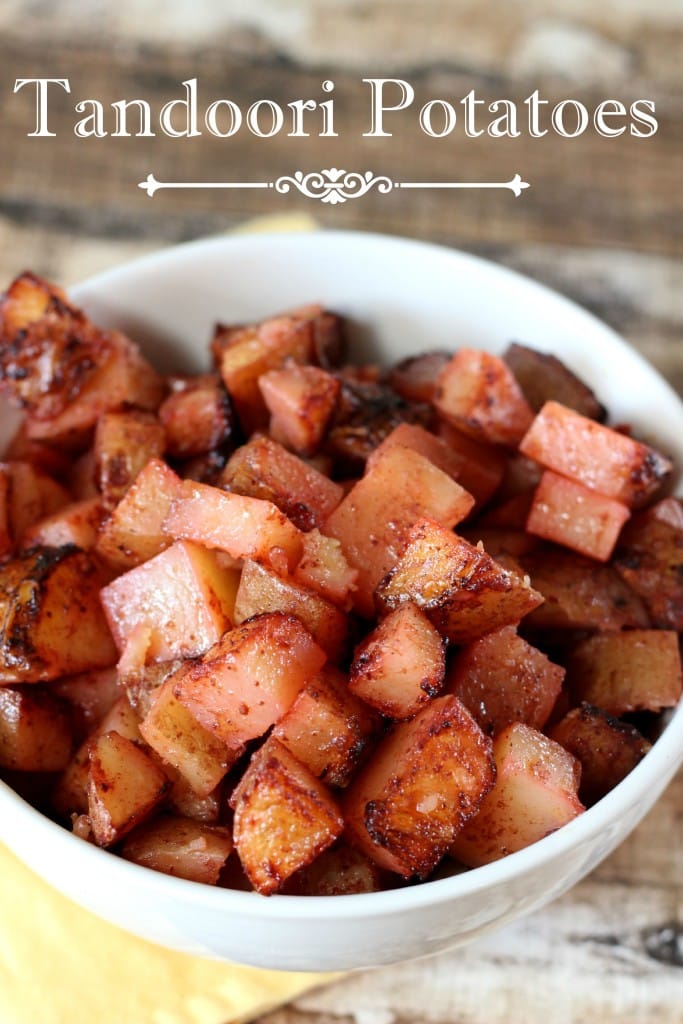 Tandoori Potatoes on the Grill
Ingredients
1/4 cup oil
2 Tbsp Pataks Tandoori Curry Paste
3 large red potatoes
Directions
Wash potatoes and dice with skins on. Place potatoes in a large bowl.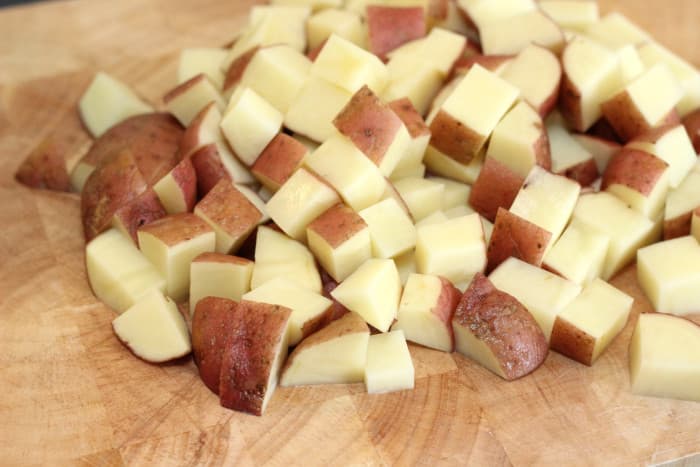 In a measuring cup, fill with oil to the 1/4 cup line. Add in Tandoori paste and whisk until mixed. Pour over potatoes and toss.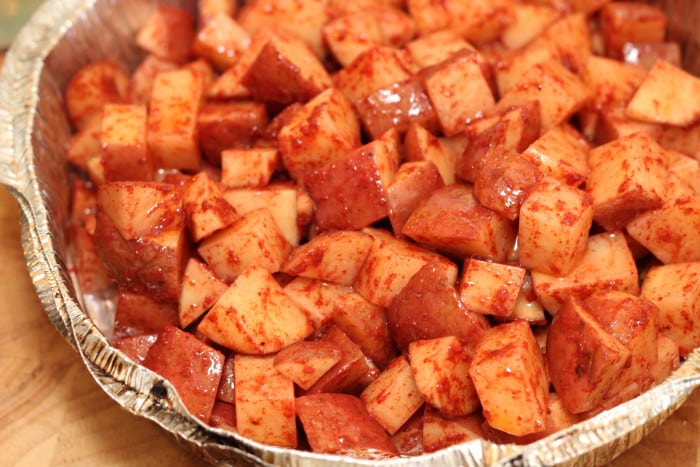 Place potatoes in an aluminum plate, cover with tinfoil and seal edges. Barbecue on medium heat for 30-35 min or until tender.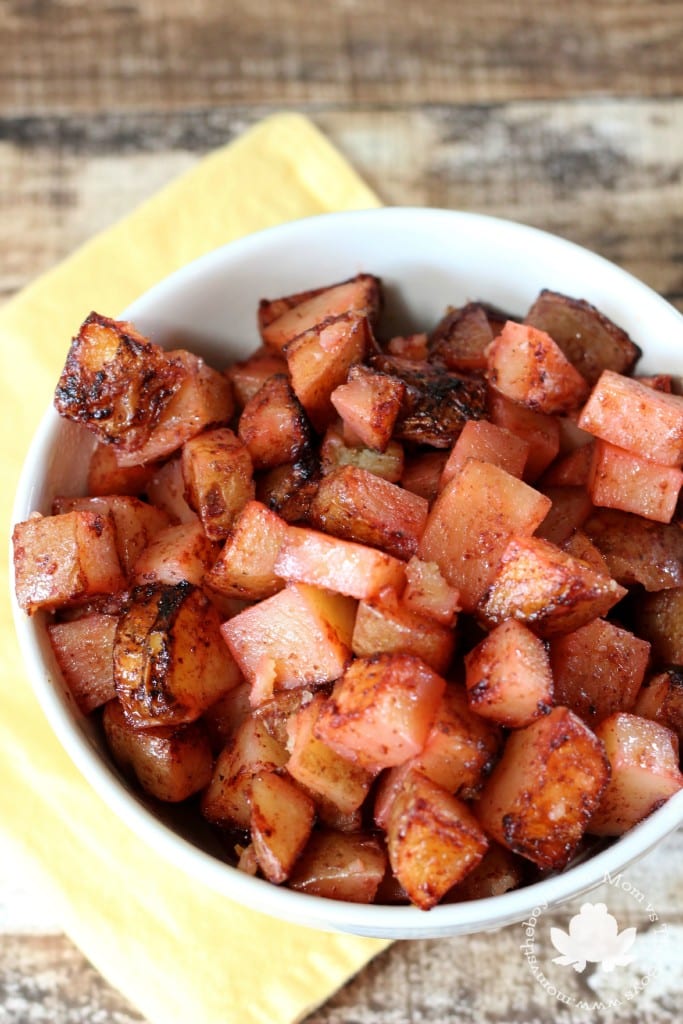 I just love that Tandoori colour and flavour! These little potatoes come out crispy on the outside, tender on the inside and are the perfect side to barbecued chicken, pork or steak!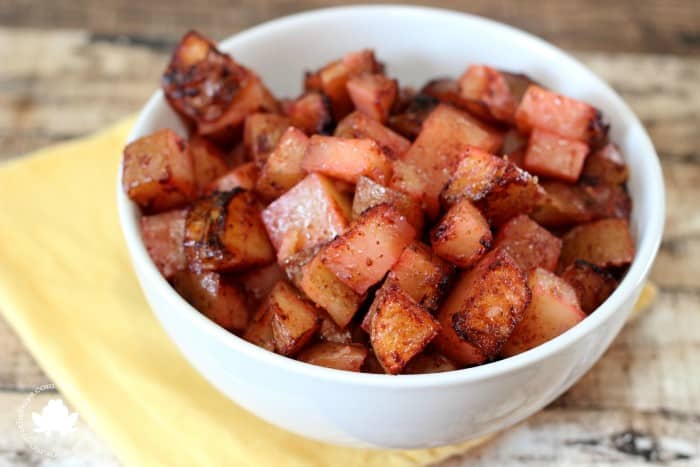 For more great recipes visit the Patak's website or goodkorma.ca and follow along with them on their social media sites – Facebook and Twitter @patakscanada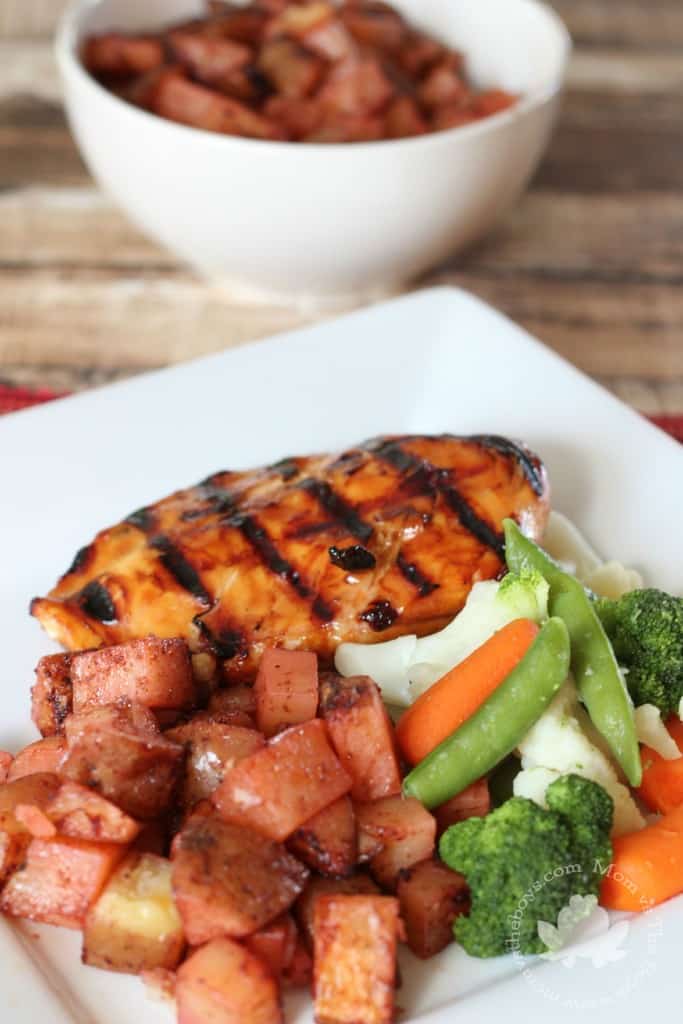 Try Also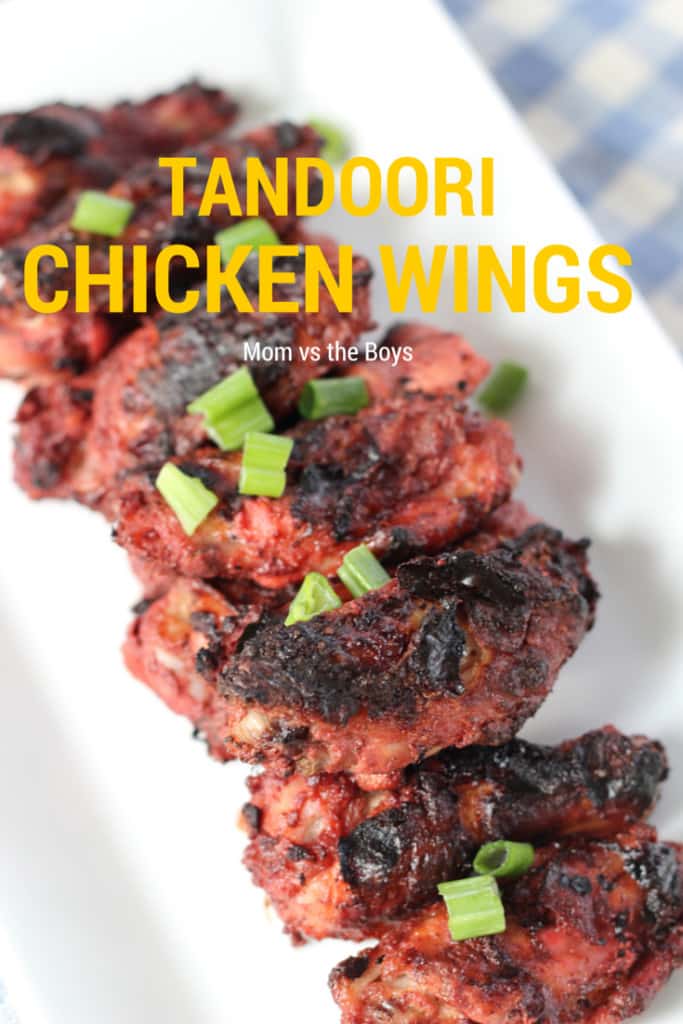 I am part of the Patak's Canada ambassador program and I receive special perks as part of my affiliation with this group. The opinions on this blog are my own.