Where did September go? It seemed to just fly by and we are alreadly talking Thanksgiving and Halloween costumes! I've never been a big fan of the spooky holiday myself, but the part that I do love is all the fun treats and snacks! While kids seem to get the bulk of the fun on Halloween, adults shouldn't be afraid to celebrate too!
Here's a delicious dip that can be served any day of the year, but with a fright night twist to delight your big ghosts and goblins! It's fun party food or just a quick fuel up before or after heading out the door to take the kids trick or treating!
Curried Black Bean Dip 
Ingredients
2 tsp minced garlic
2 15 ounce cans of black beans, drained and rinsed
2 Tbsp tahini
4 Tbsp lemon juice
1 tsp cumin
1 tsp paprika
1 Tbsp Pataks Mild Curry Paste (or to taste)
3 Tbsp sour cream
Directions
Blend garlic and black beans until smooth. You can use a food processor or blender. I just use a hand blender. Add the remaining ingredients and blend until smooth. I like to leave mine a little chunky, you can go as chunky or smooth as you like for a dip.
Start with one tablespoon of curry paste and go from there. You can add more in a teaspoon at a time until you have a flavour suitable to you.
Spoon into a serving dish.
To decorate use sour cream to create a halloween pattern. You can pipe the design on with a piping bag, snip a small corner off of a ziploc bag or you can even use one of those medicine dispenser for children that come from the pharmacy. 
I love a good pita wedge with my dips, you can create fun ones by using a themed cookie cutter and making cut out from naan or pita and seasoning. 
To make wedges or cut outs, brush each naan or pita bread with olive oil, sprinkle garlic powder, seasoning salt and italian seasoning and bake in the oven until slightly crispy but still soft and chewy on the inside. Just a few minutes will do. Go ahead and experiment with your favourite seasonings.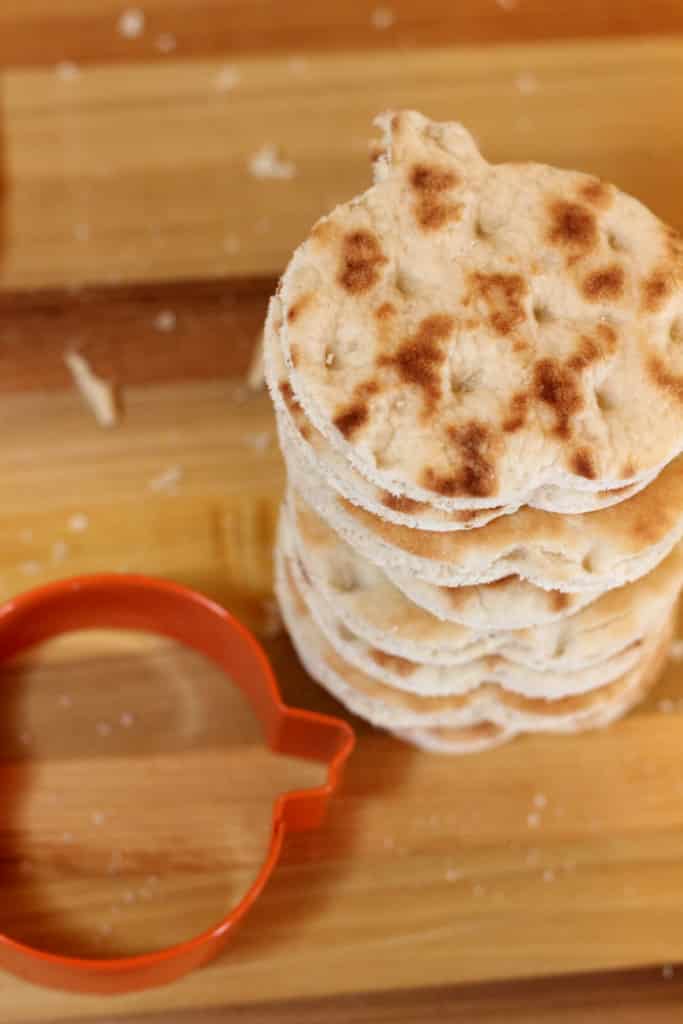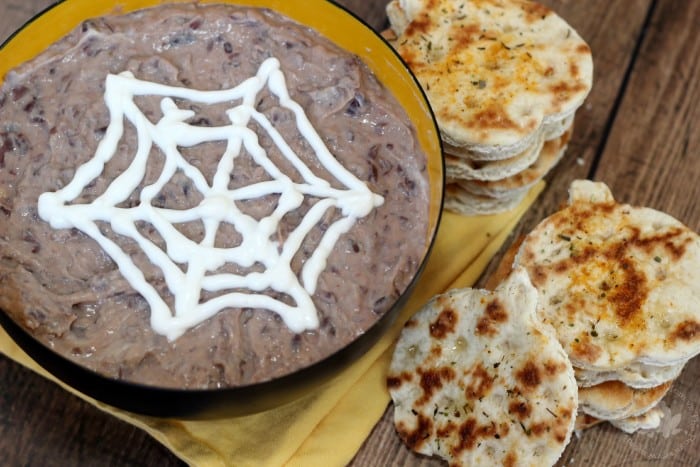 Curried Black Bean Dip is a great addition to your grown up Halloween festivities this year! Have a spooky one! 
For more great recipes visit the Patak's website or goodkorma.com and follow along with them on their social media sites – Facebook and Twitter @patakscanada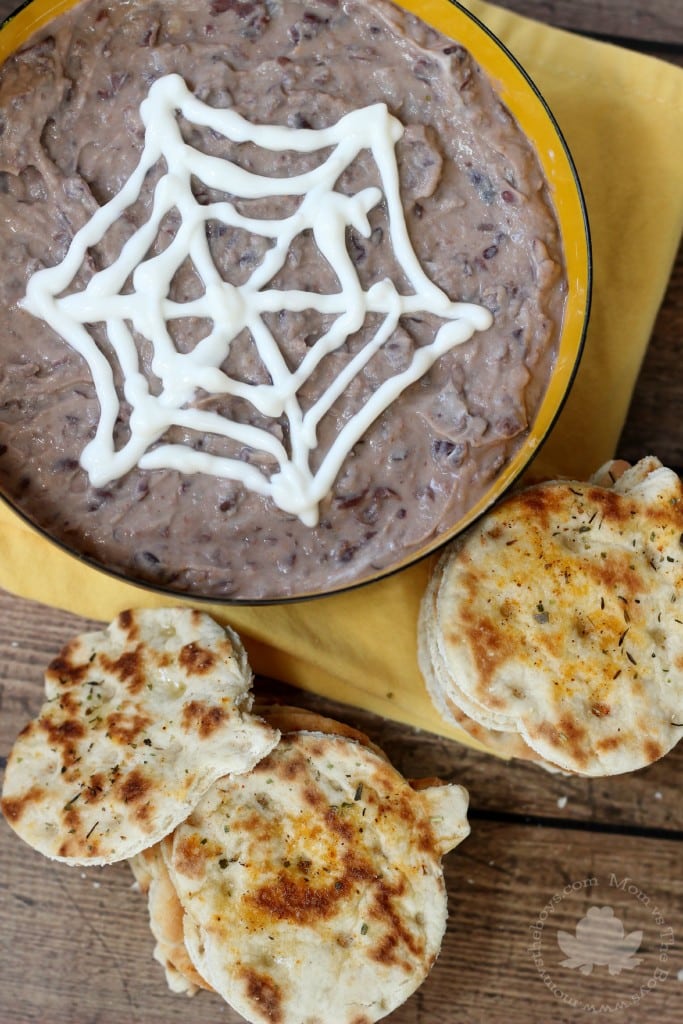 I am part of the Patak's Canada ambassador program and I receive special perks as part of my affiliation with this group. The opinions on this blog are my own.