Okay okay, maybe it wasn't a red carpet moment but last weekend I went out on a date night with my husband. So what's the big deal? Neither of us could remember the last time we had actually went out on a date! It's been more than a couple years to say the least and long overdue! 
So with the Uncles staying in for a pizza party with the brother trio, we got dressed up and headed out for a romantic dinner, on Valentine's weekend no less! I don't think we've ever gone out for Valentine's Day, we were pretty excited!
Whether your walking the red carpet or sharing a dinner for two, here are a few tips on how to get a dazzling look from P&G:
Start with a base: Every expert agrees that having happy and healthy skin can have you glowing in pictures. Moisturize before applying primer, and when you do apply, make sure it's a product that works with your skin type. TruBlend Primer concentrates on both the skin texture and the skin type- these formulations work with your skin to create a flawless canvas. After your face is prepped, apply TruBlend Liquid Foundation to cover imperfections.
Say goodbye to winter blues: Who wants to look in the mirror and be reminded it's winter? Use TruBlend Blush and Bronzer to contour your face and give you a natural sun-kissed glow.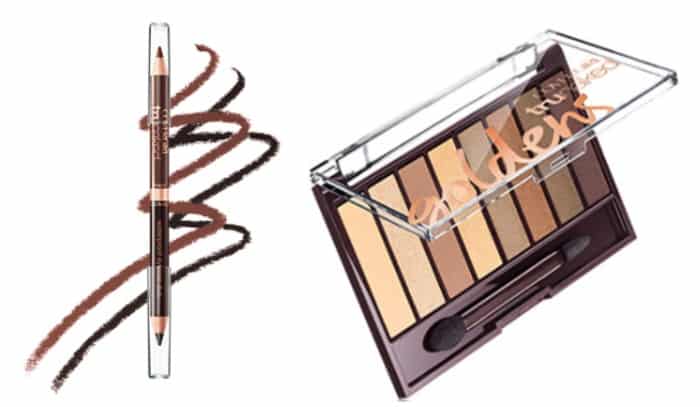 Highlight your eyes: In the past, celebrities sometimes made the mistake of being overly bold with their eyeshadow colours, this season it's all about natural tones and blending colours. COVERGIRL has developed a colour scheme of roses, nudes and golds that are universally flattering with matte and shimmery finishes. trunaked Shadow palettes can be worn on their own for a soft smoky eye or combined to create a bold dramatic look. To finish, use Trunaked Palettetrunaked Eyeliner Duos, a line of pencils that glide on effortlessly to let you define your eyes & create countless luxe looks.
Give your lips a treat: Lips are one of your best accessories, make sure you treat them with care. Before, or even in place of applying lipstick, use a moisturizer to keep your lips looking and feeling like a million bucks. Oh Sugar! Moisturizing Lip Treatment is infused with grapeseed oil, avocado butter and Vitamins C & E. This incredible lip nourishment comes in ten tints of lightweight colour.
Let your h(air) flow: All professional hair stylists agree, hair is meant to be flowing and natural, not crispy and dry. The products you use in your hair should be as natural and healthy as the food you put in your body! Pantene's Airspray is alcohol free, giving it a light, fresh scent. Your Valentine's Day date will have no problem running their hands through your silky smooth hair.
Enter below for a chance to win a Red Carpet Ready Bundle valued at $85 that includes:

Canada Only
Oh Sugar! Moisturizing Lip Treatment
trunaked Waterproof Eyeliner duos
TruBlend Blush and Bronzer
Pantene Air spray