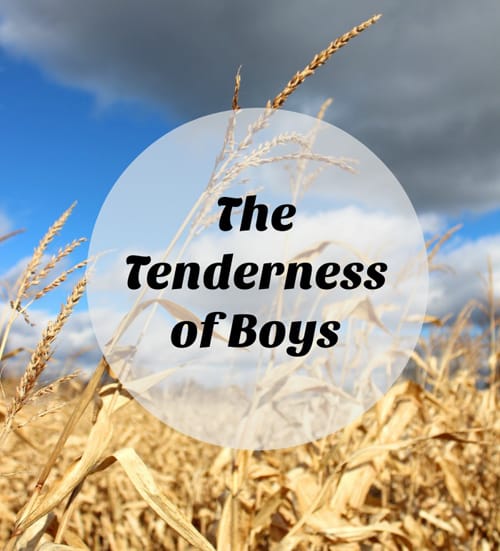 Last week I went on a field trip to the pumpkin patch with my son's class. It was a long, cold day filled with corn mazes and pumpkin cannons,  so as soon as we got on the bus at the end of the day my boy lied his head down on my lap and was asleep almost before the bus pulled out of the parking lot.
Soon after his buddy in the seat next to us noticed him snoozing and started to laugh. He nudged his seatmate and they both had a giggle and then toppled over pretending to be asleep as well. Only, a few seconds later I realized that they hadn't gotten up. Turns out their little bodies decided it actually felt pretty good to rest and they had fallen asleep too.
The boy by the window had his head on the padded seat in front of him and the other had his head lying on his friends back. I looked over at them every few minutes and kept waiting for the boy to push the other boy off of him but he never did. In fact, when he decided to change positions and sit up, his friend moved out of the way and then flopped back down now with his head on the boys lap. Not knowing where to put his arm, the boy by the window just wrapped it around his friend lying on top of him.
After a full day of running through corn fields, jumping on hay bales and leaping over puddles, these seven year old boys were finally at rest. It was the sweetest sight. Just a big pile up of sweat and dirt and tenderness.
Oh boys, they have a way of driving us crazy with their energy, noise and fearlessness, but it's those soft tender moments they rarely show, that truly melt your heart.