From roasting marshmallows around the campsite to a night out at the drive in movies, we all have a little bucket list of ways we want to spend our summer vacation. Throw in amusement parks and ice cream runs, road trips and picnics by the lake and as our wish list grows our wallets start to shrink. Making the most out of the summer months can often come with a hefty price tag. But no worries, because we are here to help this summer!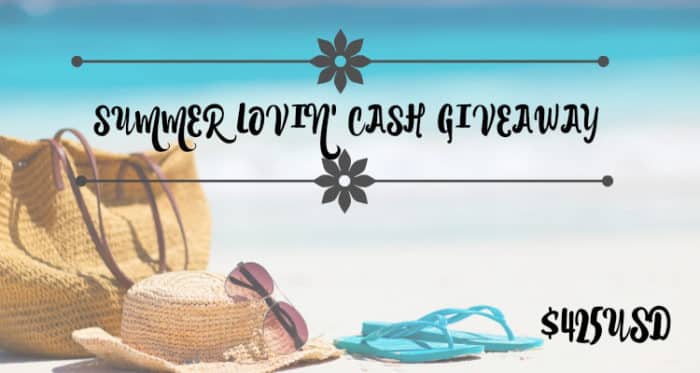 How about winning some sweet PayPal Cash to help entertain and have more fun? That's right, I have teamed up with amazing group of bloggers to bring you the ultimate cash giveaway worth $425USD PayPal Cash! We wanted to celebrate all things summer and what better way than to celebrate with some cold hard cash. Take advantage of this wonderful giveaway and enter now for your chance at the Summer Lovin' pot!!
What would you do with the money if you won??