Got LEGO fans? 
My boys have been rejoicing at the LEGO Life magazine arriving in our mail box for about 5 years now and each time is just as exciting for them as the last. In fact, I'm not really sure how to break it to my oldest who just turned 11 that his LEGO magazine subscription is now over. He's going to be heart broken.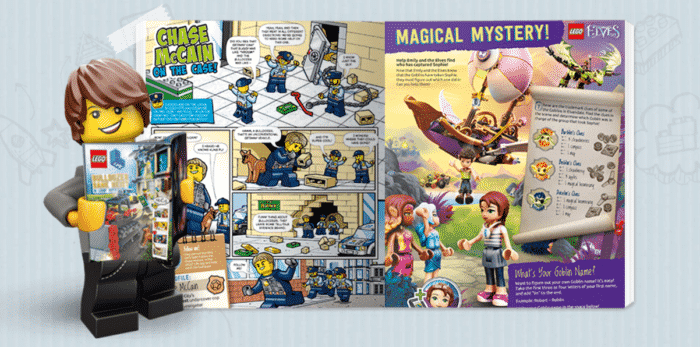 LEGO Life Magazine is the ultimate print experience for LEGO fans. The magazine will arrive in your mail box (addressed right to your kiddo!) 5 times a year filled with awesome stuff like comics, fun activities, challenging competitions and interviews. Kids can keep up with their favorite characters and themes, and discover what other LEGO builders are creating. 
The LEGO Life Magazine is for children between the ages of 5 and 10, and apparently there is a LEGO Life app for older kids as well, which we will have to check out soon now that my oldest is past the threshold. You don't need to subscribe every year, once you sign up the magazine will continue to arrive year after year. There are different magazines for different age groups as well. Younger children will receive the LEGO Junior magazine and will automatically be moved up to the different levels as they age. 

To sign your child up to receive their very own LEGO magazine, visit LEGO.com, click on "get the magazine" and log in or create an account.
You are able to sign up more than one child per household, so each of your children can receive their own copy of LEGO Life for their appropriate age category. 
I am in no way affilitated with the LEGO Life Magazine, it's just a really cool part of my boys' childhood that I thought others would want to know about too.