Products mentioned in this post were provided for reviewing purposes, all opinions expressed belong to Mom vs the Boys

The holidays can take a toll on our beauty routine, with the hustle and bustle of the season it can be hard to get the sleep you need, eat well and take care of ourselves. But it's also the time of year where you have to put our best face forward at holiday parties, charity events and school gatherings. It's okay to treat yourself this season, don't forget about you! Give yourself a little me time and treat your hair and skin to some top notch products that will fight back against winter's dry air and help you boost your beauty routine for the holidays.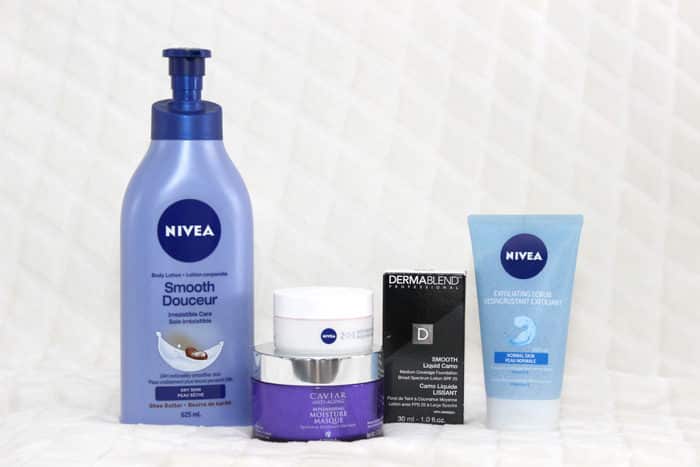 First thing's first, hop in the shower and use ALTERNA Haircare's Caviar Replenishing Moisture Masque. This cream, with the use of its powerful marine botanicals, will immediately restore your hair's health and elasticity, leaving it smooth, silky and youthfully restored. My hair is dry and brittle all year round but gets especially bad in the winter. I'm loving this moisture masque already. The only downside is the size of the container, it's so big it doesn't fit anywhere in my shower and the lid can be a bit awkward when you are wet and trying to get the product in your. I would much prefer a squeeze bottle.
Available for $49 at select salons listed at www.alternahaircare.com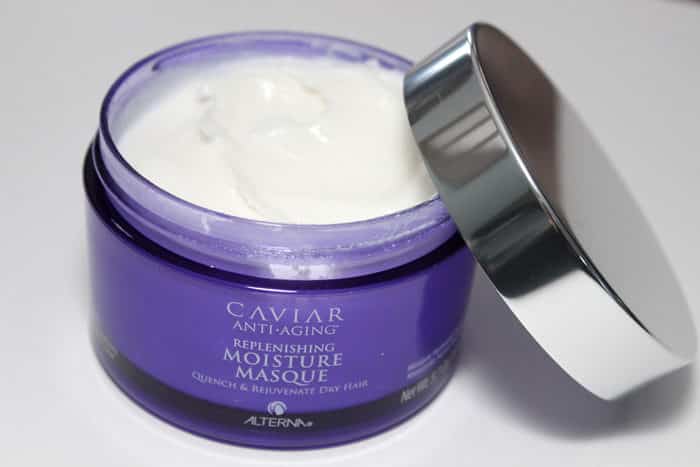 Take a few minutes to exfoliate with NIVEA'S Exfoliating Scrub. The scrub visibly refines the skin's surface for an even complexion all the while respecting the skin's natural moisture balance.  I like to keep this one right in the shower to use each morning.
Available for $8.99 across all major drugstores and mass retailers.
Next, apply NIVEA'S Smooth Body Lotion for long-lasting results. The body cream is infused with Shea Butter, absorbs quickly and offers non-greasy, intensive hydration for 24h. With regular use, your skin will appear softer and feel irresistibly smooth.
Available for $9.99 across all major drugstores and mass retailers.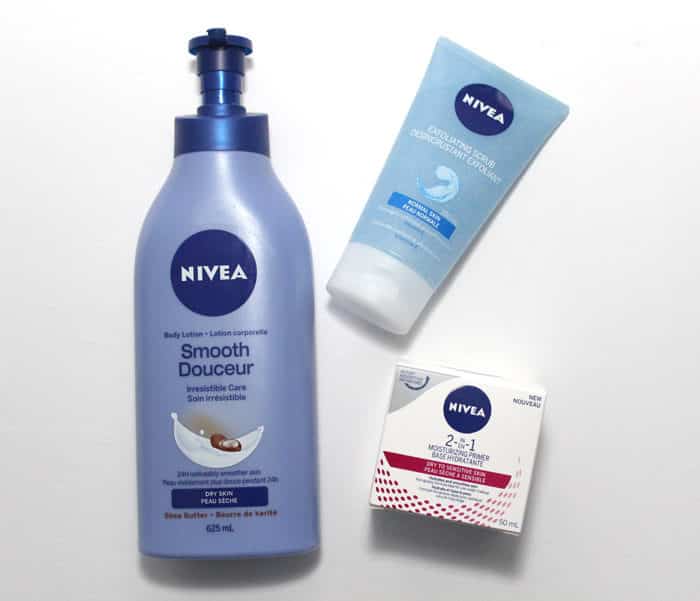 NIVEA'S 2-in-1 Moisturizing Primer is the next best step as it both nourishes and moisturizes your skin while ensuring your makeup looks fresh and flawless all day long. Setting new standards in speed of absorption, it works to smooth skin, hydrate, and prolong makeup. Dermatologically tested, it is available for more than one skin type, ranging from normal and dry to sensitive skin.
Available for $10.95 at all major drugstores and mass retailers.
Last but not least, create a canvas for your makeup with Dermablend Professional's Smooth Liquid Camo Foundation. This hydrating formula provides SPF 25 protection along with seamless coverage for an even, smooth finish. Smooth Liquid Camo Foundations allows for buildable coverage results that is never cakey or maskey for skin concerns such as hyperpigmentation and uneven skin tone. It's one of the better foundations I've used and will be hunting it down again. 
Available for $42 at select Shoppers Drug Marts.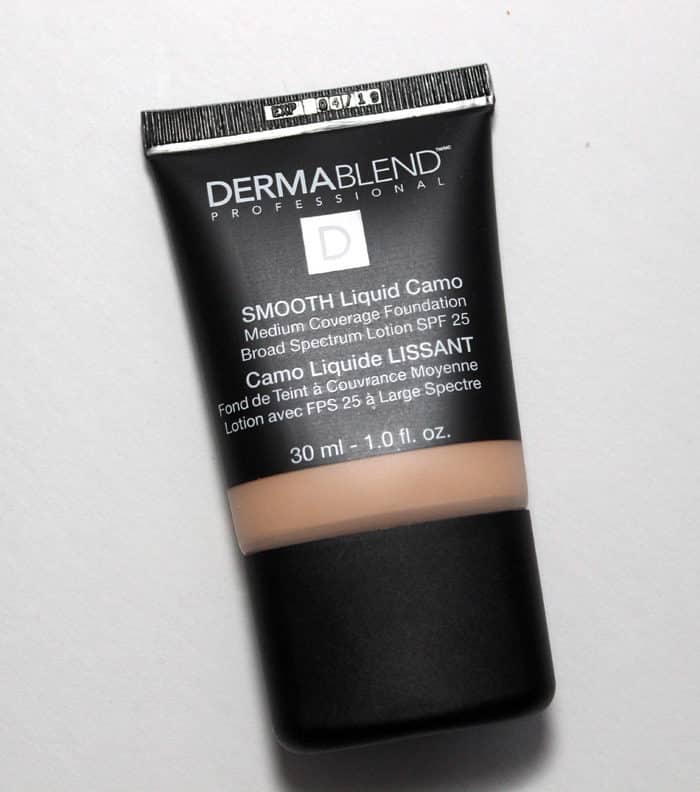 Each of these items are perfect for stuffing into any mom's stockings this holiday season or for a little pre holiday pick me up!