It's always hard to think of what to mail off to the Aussie Uncle for his birthday but we like to try to keep the boys actively involved in remembering their uncle even though he has moved to the other side of the world! This year we got crafty and put together a little gift that looked like this: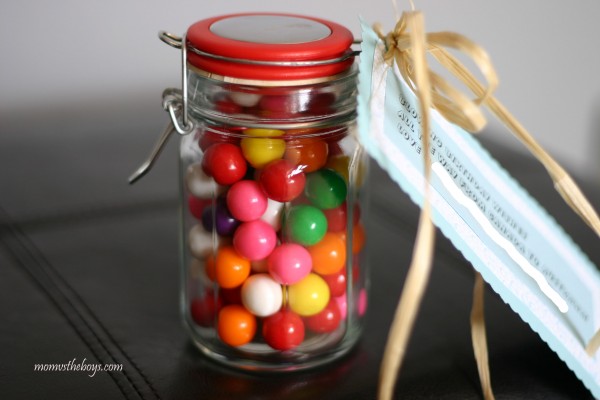 The container is a small glass jar with attached lid and we headed to the bulk barn to fill it up with gumballs. We printed off a little message that read:
Blowing Birthday Wishes all the way from Canada to Australia
and just layered the message with some co ordinating paper and tied it off with some raffia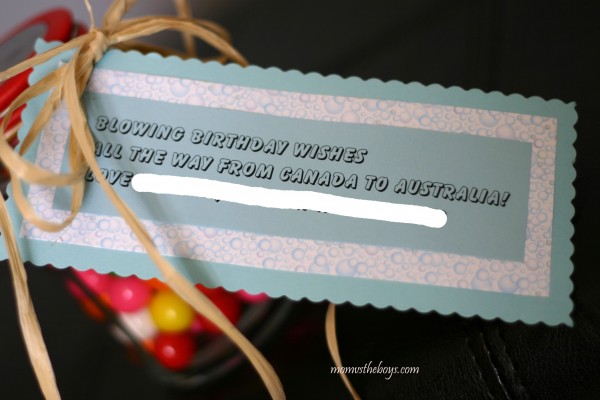 It turned out pretty cute and was easy and quick to put together so I thought I would share in case you have a hard to buy for person in your life too! By changing up the gift tag this would make an easy and inexpensive gift for an end of the year teacher gift, bus driver, coach or little friend with a birthday as well.