These fun and easy Camo Cupcakes will be a hit with all ages! 
With the end of the school year fast approaching, my oldest son brought home a notice that his end of the year trip would cost $15. As an interesting twist, the class would be hosting a bake sale and if he was able to raise the $15, he wouldn't have to pay at all. Well, easy peasy, I know all it takes is one batch of irresistibly decorated cupcakes to do the trick! 
We've created lots of fun bake sale cupcakes and birthday cupcakes before, but not wanting to take the time to drive to the bulk store to buy candy decorations, I decided to go with these really fun and easy Camo Cupcakes.They only require a bit of food colouring to make them go from drab to fab!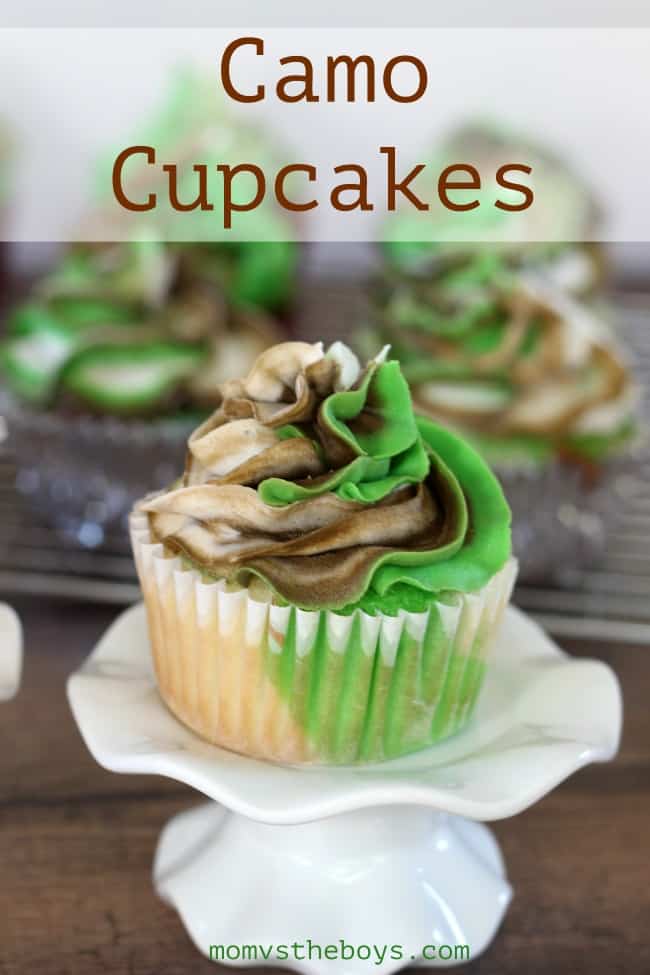 Living in small town, I see a lot of people wearing camo these days. Not just the boys either, even the moms are sporting hunting camo on their walks to the school.  At least I think this is part of small town living, I don't usually see hunting gear on the streets of Toronto but maybe I'm wrong. Either way, it's not really my thing fashion wise, but I knew these camouflage cupcakes would be a big hit.
Camo Cupcakes
You'll Need
One box vanilla cake mix (plus ingredients called for on the package)
cupcake liners
green food colouring
brown food colouring
buttercream icing
Piping bag and Wilton 2D tip
Directions
Prepare cake batter as directed on package of box cake mix of choice. 
Divide batter into 3 bowls. Use the green food colouring to colour one third green, and the brown food colouring to colour one third of the batter brown.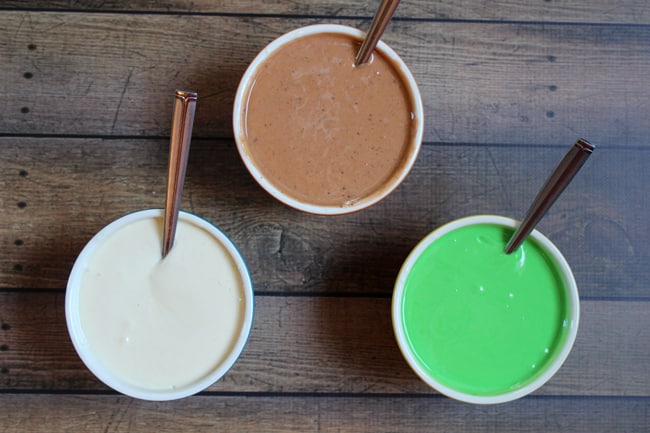 Prepare cupcake pan with liners. 
Using a spoon for each batter colour, drop spoonfuls of each colour in blobs until the liners are 3/4 of the way full.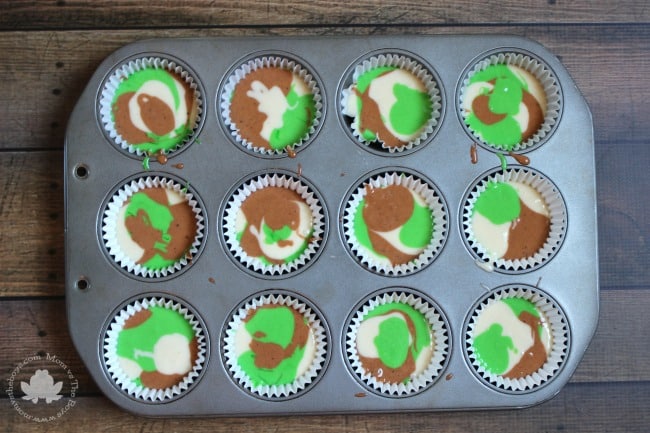 Bake as directed on the cake mix package. They look great already don't they?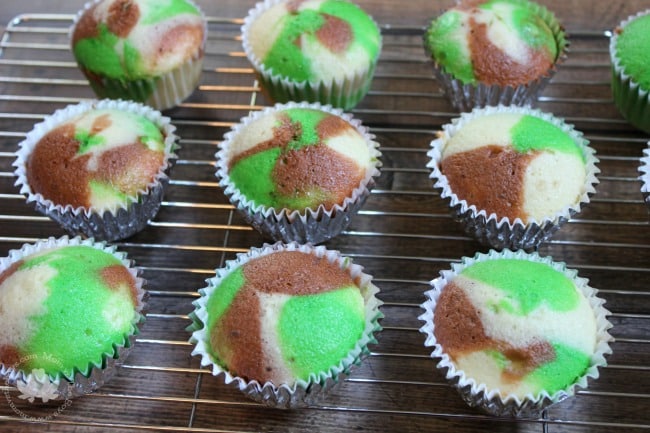 You can use store bought icing or make your own buttercream. I like to make my own because I think it works better for piping. Just as you did with the batter, separate the icing into 3 bowls, leaving one white and using the same green and brown food colouring to turn the other two bowls brown and green. 
Prepare the piping bag with the tip. I like to use a tall drinking glass to stand my piping bag up without it falling over. Roll the piping bag down over the sides of the glass to open it right up. Spoon each colour of icing into the bag keeping the colours separate. Don't mix them up like you did with the batter, put all the green in one area, the white in another etc
Now just pipe the icing on the cupcakes using a classic swirl.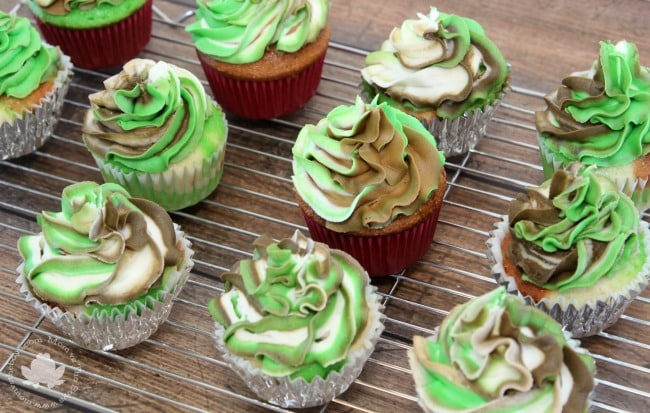 I used cupcake liners I had left over from other projects, so I ended up with a few white, a few silver and a few pink. My favourite by far was the plain white liners because once baked you could really see the camo design through it.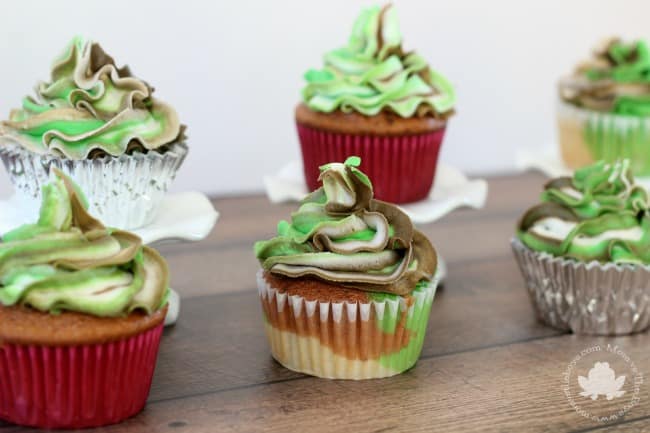 The camo cupcakes are easy to make and look really fun, my son came home super excited to tell me that he sold out really fast and one older boy even bought three of them!
Camouflage cupcakes would be really great for birthday parties as well, perfect for army or outdoorsy/hunting themes.
PIN ME