This Blog is PR Friendly, if you have a product you would like me or my family to review for you, please contact me and I will take it into consideration. To learn more about Mom vs. the Boys, please visit my About page and view my Media Kit.
Product Review/Giveaway Policies:
*My family personally uses and test-drives each product sent to us for review, therefore I do require full sized products for testing and the products will not be returned.
*Mom vs. the Boys is not responsible for any shipping fees, including any fees associated with shipping giveaway wins. I will not pay duties or brokerage fees on review products. Please arrange with your courier to cover any additional fees. Additionally, Please do not mail the giveaway prize to me with the review product.
*Please allow 3 to 6 weeks for your review to be completed, however if you have a specific time frame in mind for the post date, please let me know up front so I can schedule accordingly.
*Giveaways without a Product Review are subject to a fee; please contact me for rates at momvstheboys at gmail dot com.
*Mom vs. the Boys is a Canadian Blog and I reserve the right to decline any giveaway requests that are not open to Canadians.
*All reviews and photographs are the property of Mom vs. the Boys, please do not post these elsewhere without permission. 
Promotional Post:
I am happy to share your sale or contest with my readers. Please contact me directly for rates at momvstheboys at gmail dot com.
Ad Space:
I have limited side bar space available. If you are interested in purchasing ad space on this blog please email me directly for my rates at momvstheboys at gmail dot com.
Unsolicited Items: Please do not send me any product without prior approval from me. Unsolicited items sent to me are mine to do with what I choose.
Sponsorship:
A unique and interesting way to partner with Mom vs the Boys is through a sponsorship opportunity. Blogging conferences happen multiple times a year and can be costly. I am always interested in working with brands to help offset these costs and work on a more personal and long term level with you.
Media Events:
With appropriate notice I may be able to cover your media events, please contact me with details on your event.
Travel:
The Mom vs. the Boys family have current Canadian passports, we would love to work with you to promote your destination.
Terms and Conditions:
In order to comply with the latest Facebook Promotion Guidelines (revised 5/11/11), the following statements are valid:
* Giveaway participants release Facebook from any responsibility whatsoever.
* Giveaways on this blog are in no way sponsored, endorsed or administered by, or associated with, Facebook.
* Giveaway participants are providing information to this blog and giveaway sponsors only; not to Facebook.
Winners:
A winner will be chosen at random. I will notify the winner via the email address provided. I will also announce the winner on the Winners Page of this blog. If the winner does not respond within 48 hours, another winner will be chosen.
Giveaway Winning Disclaimer: The sponsor of the giveaway is responsible for shipping all winning items. Mom vs. the Boys can not be held liable for lost, damaged or unsent items.
Terms of Use: You are welcome to link to this site or use a single image and brief description to link back to any post. Republishing posts in their entirety is prohibited without permission. All images are property of Mom vs the Boys. Do not remove watermark. 
I look forward to working with you!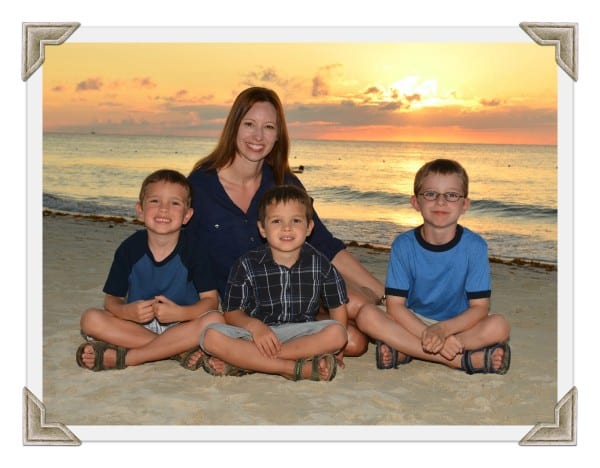 momvstheboys at gmail dot com