When the new school year roles around, our quiet lazy days at home seem to disappear in a flash. Dinners can sometimes be rushed but it's still our time to sit down as a family and chat about our day. Our family tends to eat later than most we know, but it works for us. We always wait for Dad to get home from the office so we can share the meal together, before digging out the homework or splashing with the kiddos at bathtime. 
Quick meals don't have to taste bad and planning ahead can really help. I love a big meal that can last for more than one day. One of our favourites is cooking pulled pork in the slow cooker. It makes a lot of flavourful meat that can be used in many different ways. On a bun, in a stir fry, topped on poutine, or my latest creation, the Pulled Pork Grilled Cheese Sandwich! Pair this with a side of chips or veggies at lunch or some delicious soup for dinner or it's a hit all on it's own as well.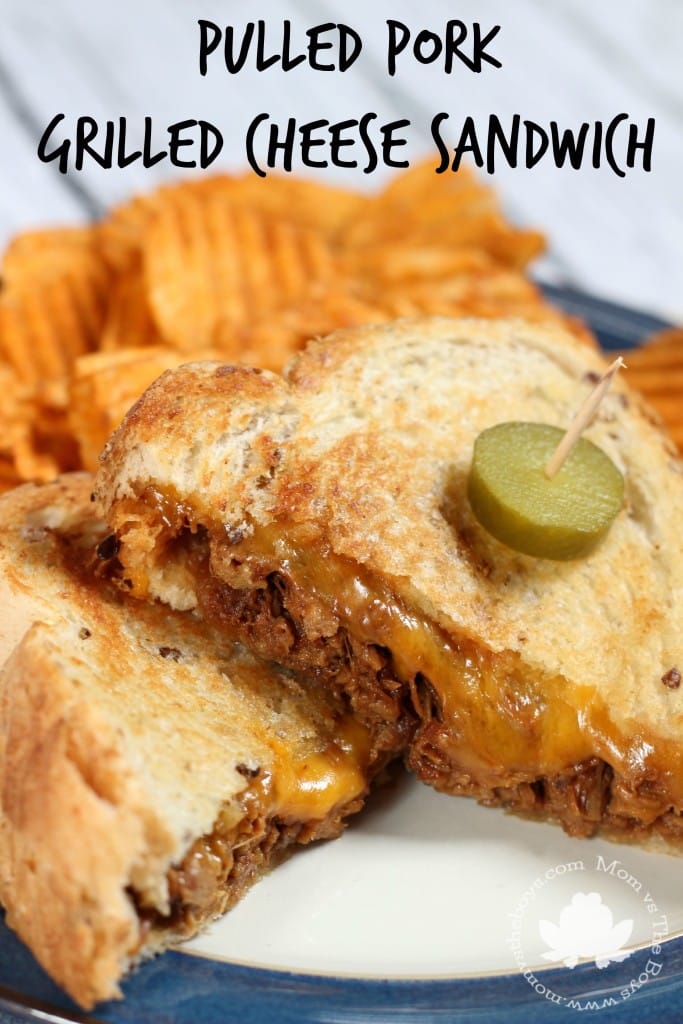 Pulled Pork Grilled Cheese Sandwich
To Assemble, spread a layer of Gay Lea Spreadables Butter onto one side of your favourite bread, repeat.
Slice cheese and place on the non buttered side of one piece. Top with prepared pulled pork. Add the remaining piece of bread, buttered side out.
Fry in a skill or griddle, until cheese is melted and bread is toasted. 
But you knew that right? Grilled cheese is a household favourite everywhere! Make your grilled cheese with your favourite bread and cheese like you always do, but add in that hearty meat as well!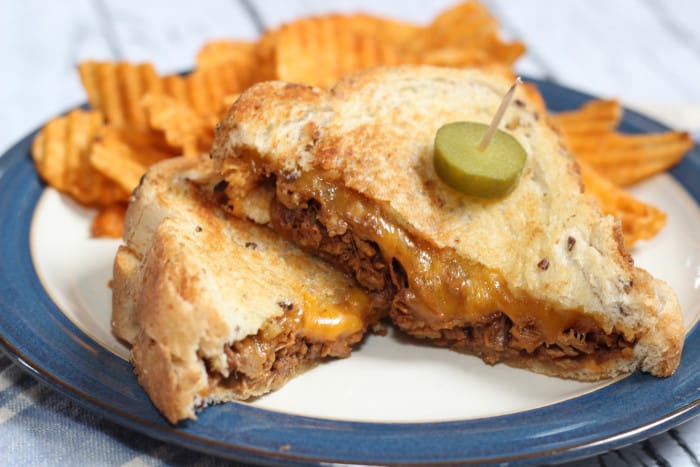 Gay Lea's Spreadables Butter takes traditional creamery butter and adds unsaturated canola oil to make it spreadable. So your butter is always ready to spread when your grilled cheese craving hits! It also has no preservatives and is a source of Omega-3.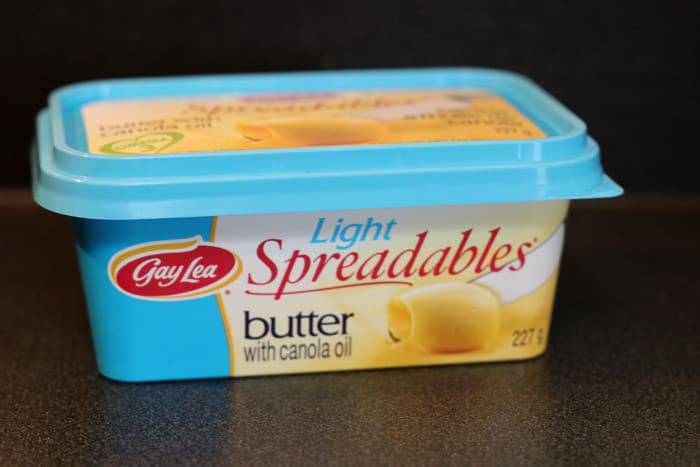 You can find Gay Lea's Spreadables in Regular, Light and a really yummy Cinnamon Brown Sugar flavour perfect for toast or baking.
Visit the Gay Lea Website recipes and other inspiration
Disclosure: I am part of the Gay Lea Ambassador Campaign with Influence Canada and I receive special perks as part of my affiliation with this group. The opinions on this blog are my own.