With the holidays right around the corner I've been staring at my list of people to buy for and it occurred to me that at Christmas time we need to buy gifts for people we really don't know that well. I mean, aside from family and friends, there's coaches, teachers, school bus drivers, babysitters, neighbours….. all great people who you want to recognize, but may not really know on a personal level. 
This year, I've been busy creating some adorable printables to go with those trendy and delightful eos lip balms! It's a small gift, that won't cost you much, but along with the printable, it will be a hit this holiday season! Trust me! All of my friends love eos and who couldn't use some lip balm right? A perfect gift when you aren't sure what to get someone!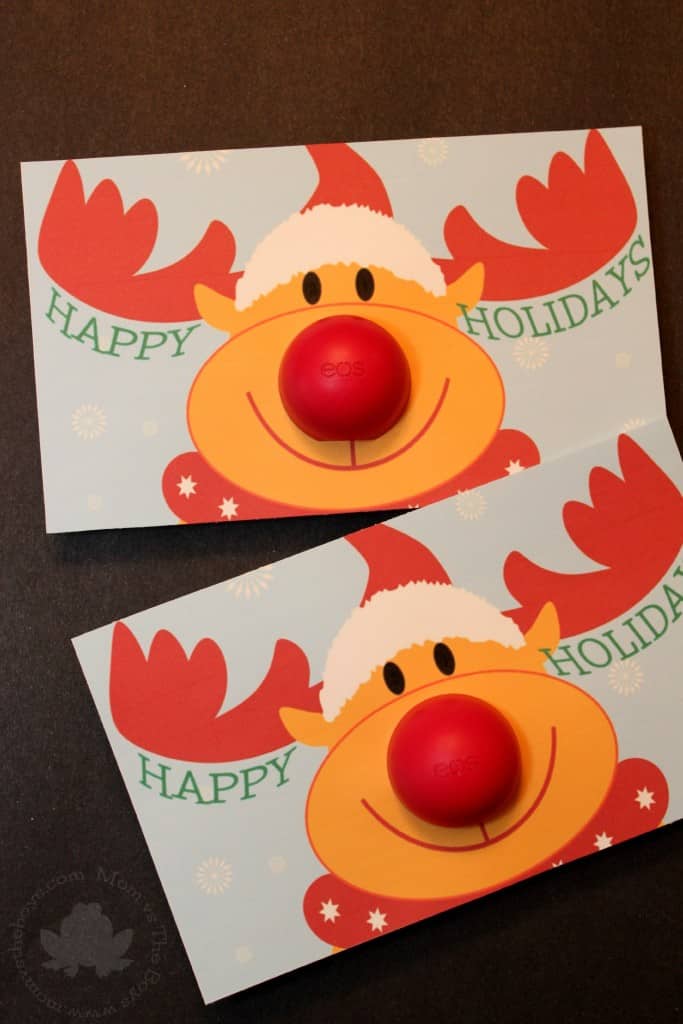 To help my creations come to life, I need a trusty printer by my side and this season I've been using the HP ENVY 7640 e-All-in-One. That's a mouthful! Since it's pretty much my BFF right now as I'm crafting up all kinds of gifts, I'll just be calling it the HP ENVY! But, hey! Don't be green with envy, I'm giving you a chance to win one yourself okay? 
The ENVY is HP's premium home e-all-in-one for printing low-cost, lab-quality photos, creative projects and laser-quality documents. Advanced mobile printing features make it easy to print from your smartphone, tablet, and connected PCs at home or on the go! 
With the HP ENVY you'll also have access to HP Instant Ink. Designed with busy families in mind, HP Instant Ink gives you cost savings and convenience, so your family can focus on printing the important things and never have to worry about running out of ink. HP Instant Ink saves you up to 50% off the cost of HP Original Ink while ensuring you never run out of ink.
With all the awesome printables you can find online these days, our family is using more ink than ever, especially during the holidays. Don't worry, your printer will let HP know when it's low on ink and the new cartridges will be delivered to your door before you run out so you never have to pick up ink again at the last minute – Bonus!
Monthly plans are based on the number of pages printed, not the amount of ink used and ink, shipping and ink cartridge recycling are all included in the price. HP provides pre-paid envelopes to return used cartridges and HP Planet Partners recycles them as part of your service. Plans start at $3.99/month for occasional printing (50 pages per month) and go up to $10.99/month for frequent printing (300 pages per month). Best part is, your unused pages roll over to the next month! 
With a printer like the HP ENVY, you'll be handing out last minute Christmas gifts like Santa himself! Try this fun little eos holiday printable I've created, instructions below!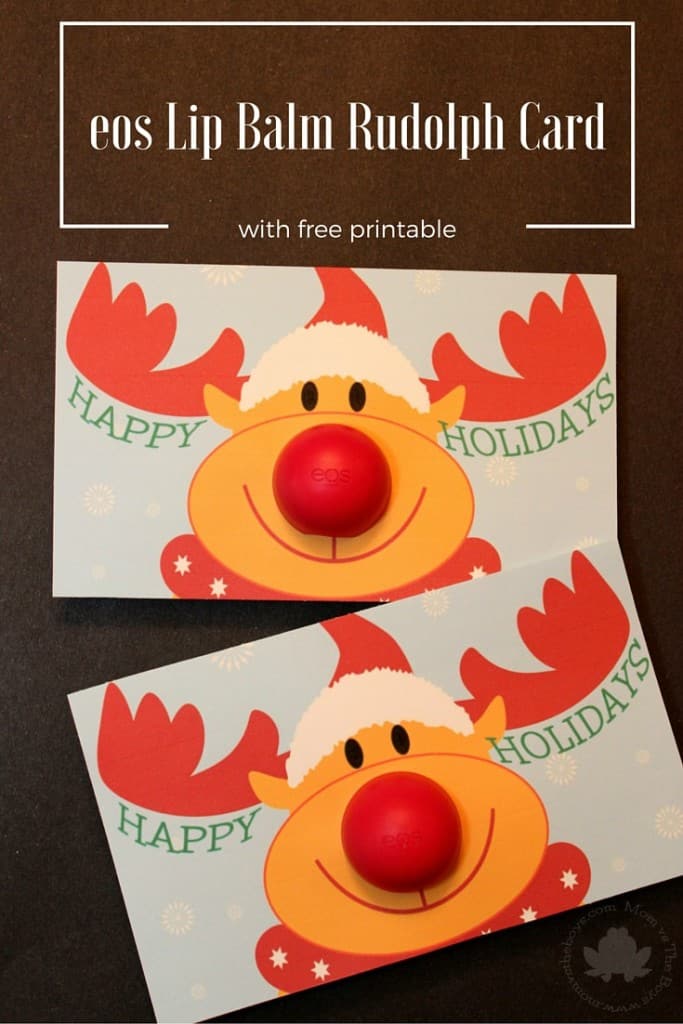 EOS Lip Balm Rudolph Gift Printable
You'll need:
One eos lip balm in a red or dark pink colour (I used pomegranate raspberry)
One sheet of white cardstock paper
Scissors or paper cutter
Exacto knife or small scissors
Quality printer like the HP ENVY 7640
Printable Rudolph card – choose from one or two cards on a page

Directions 
Simply download the card printable, I've included a single card and a two card option. Print the card sheet onto a piece of white cardstock (you'll want a stiffer paper than regular printer paper) and trim using scissors or a paper cutter.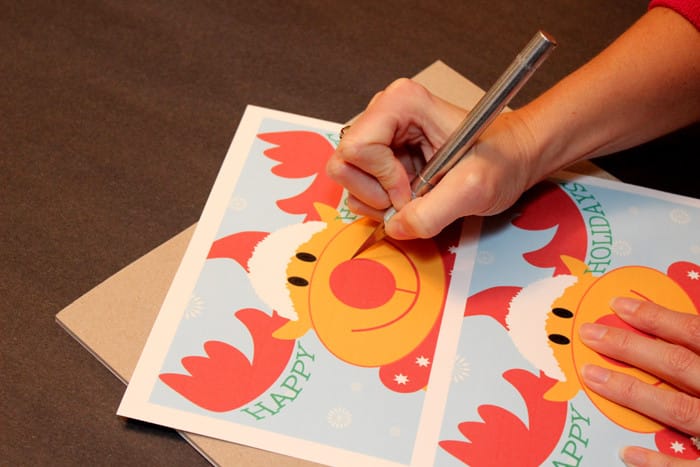 Use an exacto knife or small scissors to cut out the nose of the reindeer.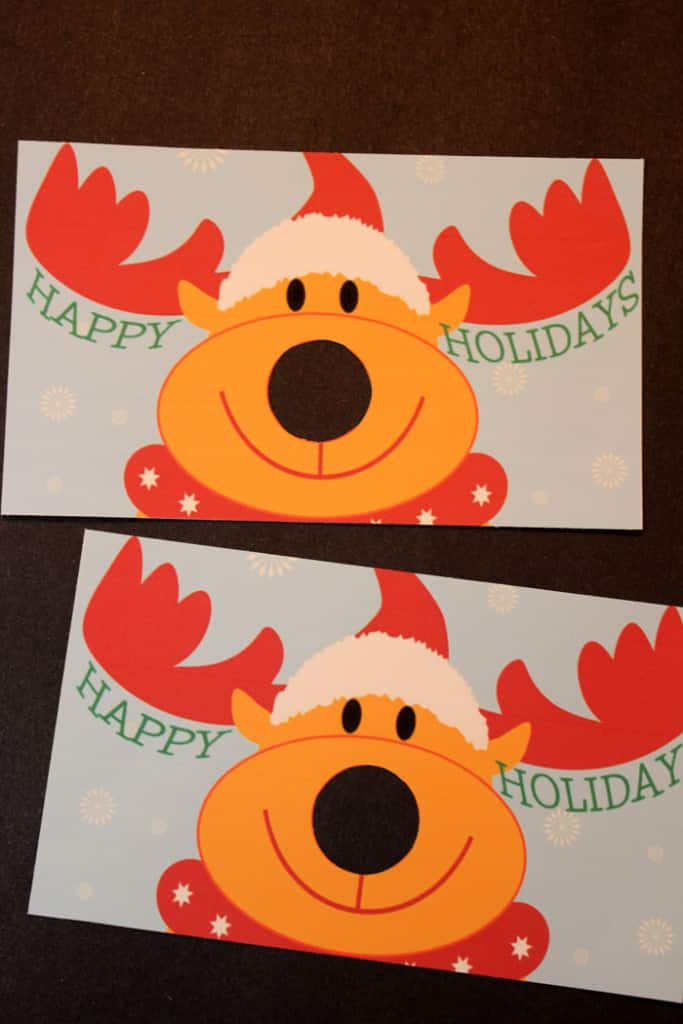 Open your eos package and separate the two parts of the eos balm.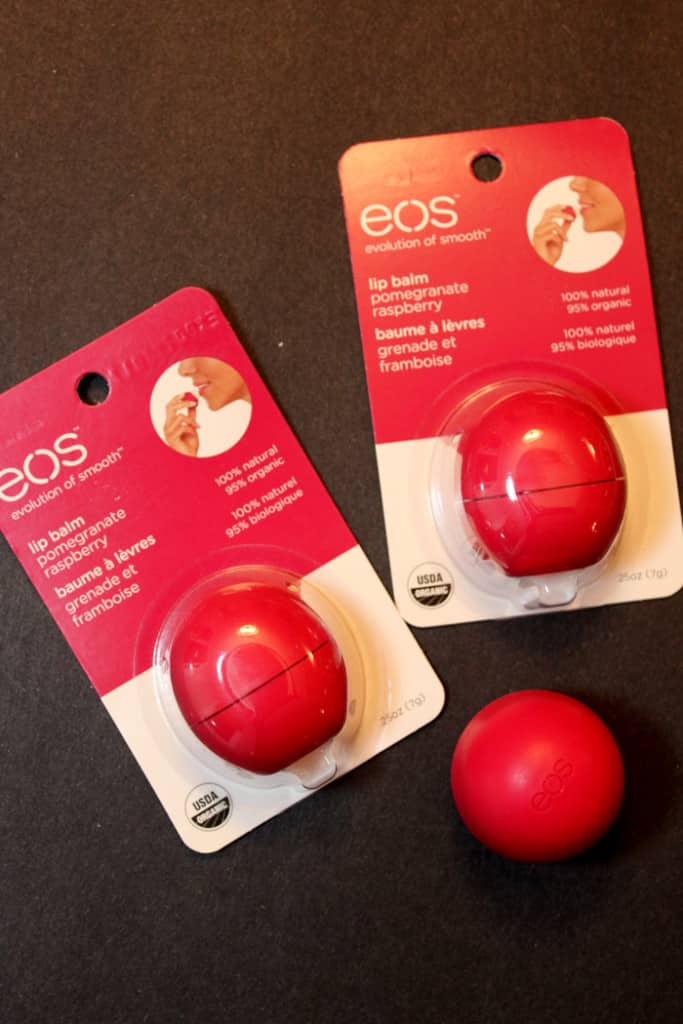 Carefully place the card over the balm and push down so that the threads are exposed. Twist on the top of the lip balm and you are done! Rudolph has a nose!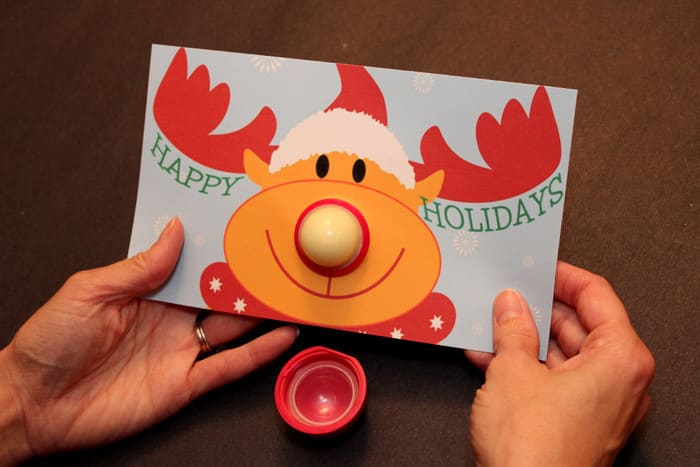 To find out more about the HP ENVY 7640 All-in-one Printer, visit the HP Canada website. You can also connect with @HPCanada on Twitter.