I often hear moms say that they really want their families to be more 'green' and shop organic but they just aren't sure where to start or which brands are best. I know exactly how they feel and often feel the same way myself.
The best place to start is a one stop shop that you can trust, like BabyOrganicJoy.ca where they strive  to provide parents with the largest variety and the best certified organic baby products found in the market today.
At BabyOrganicJoy.ca, our team work very hard to ensure that all the baby products we carry are produced from organic ingredients and are free from harmful chemicals, toxins, herbicides and pesticides. . Our commitment is to find the best available products for your baby that are made from certified organic ingredients and made these products available to you at affordable prices. For those products that are not found in organic form in the market, we chose the next best which is Natural.
Enter to Win a $100 Gift Card to BabyOrganicJoy!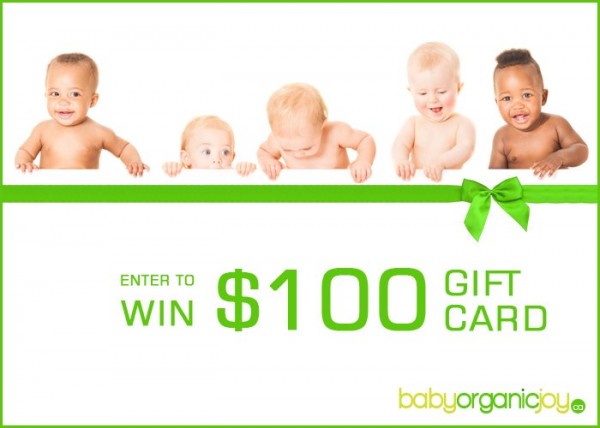 During October, November and December, Baby Organic Joy is offering a $100 GC to their fans! Signing up is quick and easy on the Baby Organic Joy Facebook page and once you do you are all set for all three months of the contest period! There will be a new winner each month! 
Rules
The contest is open to the residents of Canada over the age of majority. No purchase is necessary to win. All entrants must SIGN UP to register for the contest. All Entrants who SIGN UP are eligible for three "Contest Periods". Maximum one ballot per contestant.