Our family drinks a lot of water. In fact, we each have our own water bottles in the fridge for easy sipping between meal times, and Mommy even has two! We keep the kids bottles in the door so they are nice and low and ready for the kids to grab themselves whenever they need rehydrating after a rousing game of chase or wrestling! lol
Make this a 'Green Christmas' for your family and stir up a little Bottle Envy as well, with Liberty Bottle Works!
Each year in Canada over one billion of those bottles end up in landfill sites, that is so wasteful and unnecessary. Liberty Bottle Works bottles are made with 100% recycled aluminum right in the USA and they are dishwasher safe, so you can use them again and again and again. The bottles are BPA-free inside and out, including the paint used to apply the unique graphics and artwork plus they are lined with a flexible coating means no metal leaching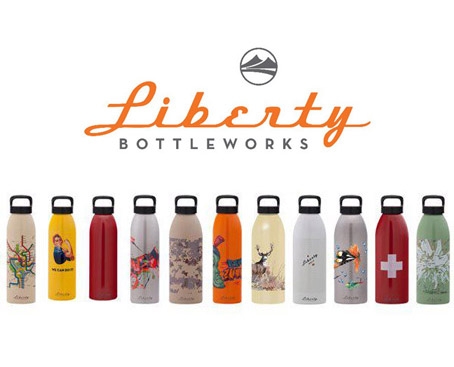 Liberty Bottle Works has amazing designs and actually search out artists from around the world to buy their artwork! Browsing the Liberty Bottle Works website, you will be able to see who designed your bottle choice as they list the artists information beside each one!
They even have a really unique Sports Cap that sport cap featuring one-handed operation and a  spill-proof design!
No stocking is properly stuffed without something to pour eggnog into when you just can't make it through another family meal. Luckily, thanks to an FDA-grade PureShield Liner that keeps your beverages BPA-free, you can drink anything from water to wine without carrying the taste from one beverage to the next.
Put a Liberty Bottle Works  Bottle under tree for every member of your family this year! Choose from 12, 16, 24 or even 32 oz bottles in a cap style and design for everyone! We really love the Funky Kid Designs for our boys!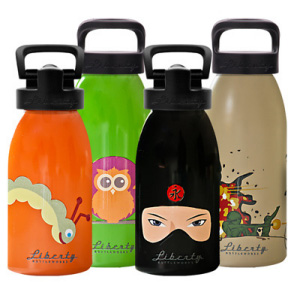 Enter Below to win Both a 12oz AND a 16oz Liberty Bottle Works Bottle of your choice!
US/CAN