My kids are breakfast eaters. They are pretty picky at the best of times, so they rarely eat a good dinner, but come breakfast they are starving and luckily enough it's one meal that they actually love. So we often have a breakfasty type lunch and one favourite is pancakes.
Last week, I was just about to make a big batch of pancakes for lunch when I noticed the peanut butter jar still on the counter from breakfast and lightening struck! Why not marry the two! I almost just scooped some PB into our boxed mix but decided to go all Martha Stewart and make them from scratch. I looked at a few recipes on the web, including this one from recipe boy, but I knew I could do a little better and inspired by his, I created my own.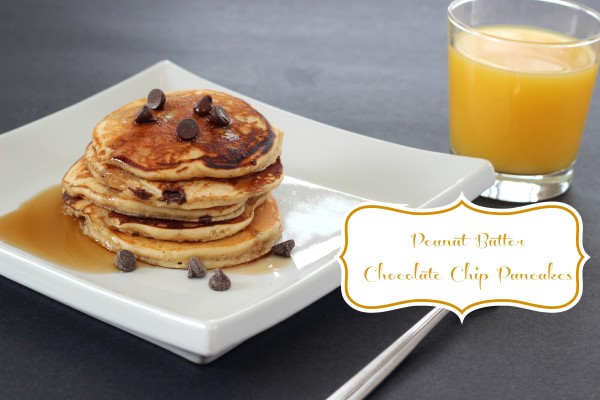 Peanut Butter Chocolate Chip Pancakes
Ingredients
1 cup all-purpose flour
¼ Whole Wheat flour
1 tablespoon flax
1 tablespoon granulated white sugar
1 tablespoon packed light brown sugar
1 tablespoon baking powder
½ teaspoon salt
1¼ cups milk
½ cup smooth peanut butter
1 large egg
chocolate chips
Instructions
Preheat a skillet to medium and spray with nonstick spray.
In a large bowl, whisk together flours, flax, sugars, baking powder and salt.
Add milk, egg and peanut butter to the dry ingredients and stir gently until all is combined.
Pour about ¼ cup of batter per pancake on griddle to form 5-inch pancakes. The batter spreads as it cooks, be careful that they don't run into eac hother.
Sprinkle a few chocolate chips onto each wet pancake, flip when bubbles start to appear and underside is a nice golden brown.
Repeat until all batter is used.
Serve with maple syrup.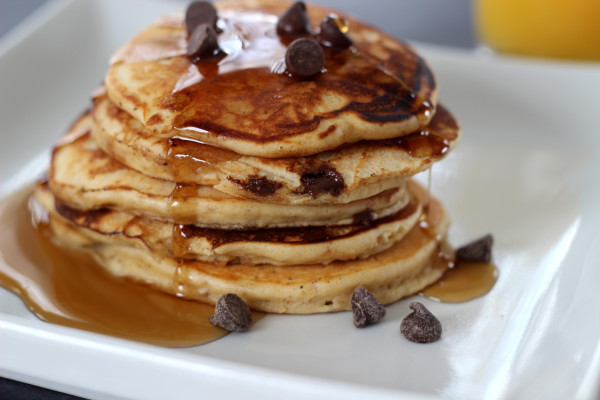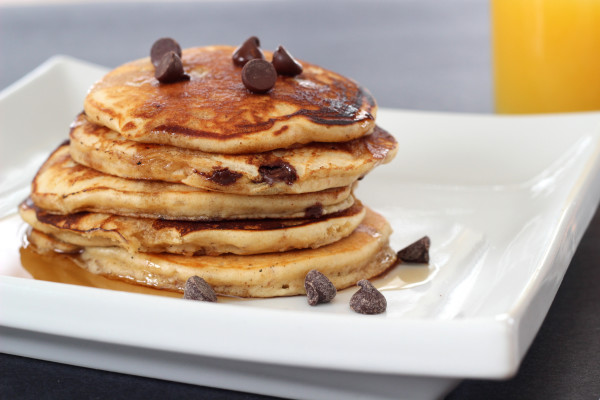 Breaky Time!