If you are in the Toronto area on June 5th, you must get down to the Dish and Dine with Dawn event and score yourself some free poutine!
Yes! Free Poutine!!!
What's the catch?? There's always a catch! You have to clean your own dishes! That's right, if you eat it, you clean it!! But don't worry, cleaning up with Dawn is a breeze!
#DishwithDawn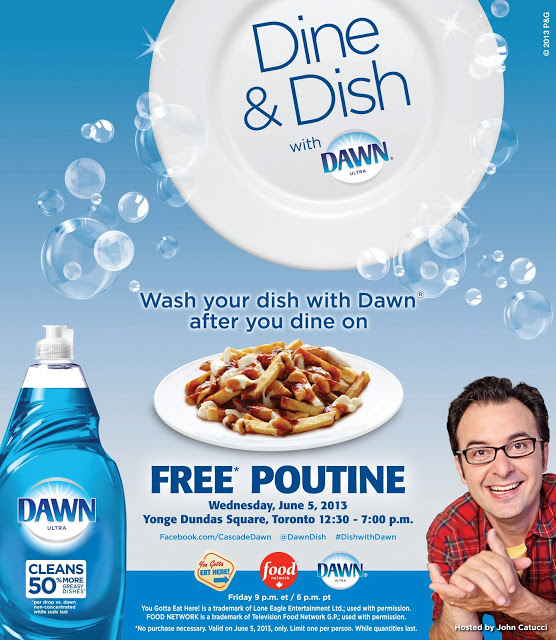 Not going to be in Toronto? Don't let the big city folk, have all the fun!
Try my amazing recipe for Pulled Pork Poutine right at home! 
What's the Catch?? You still have to clean up your own dishes!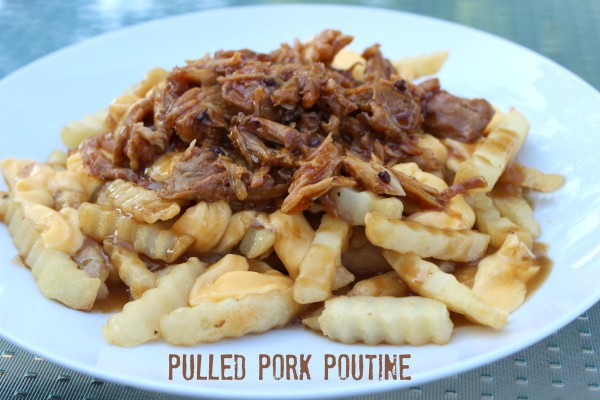 Pulled Pork Poutine
Recipe type:
Main or Side
Ingredients
Frozen French Fries
Cheese Curds (Mozzarella or Cheddar)
Poutine Sauce (or Brown Gravy)
Pork Loin Roast
BBQ Sauce
Instructions
Place Pork Loin Roast in your slow cooker, cover and cook on low for 5 hours
Drain off most of the liquid, shred the pork with a fork and mix with ¾ bottle of your favourite BBQ sauce.
Return the meat to the slow cooker for one more hour on low.
Cook fries as directed on package.
Heat Poutine Sauce in a small saucepan.
To assemble, place fries on your plate, sprinkle with cheese curds, pour on some hot poutine sauce and top with the Pulled Pork.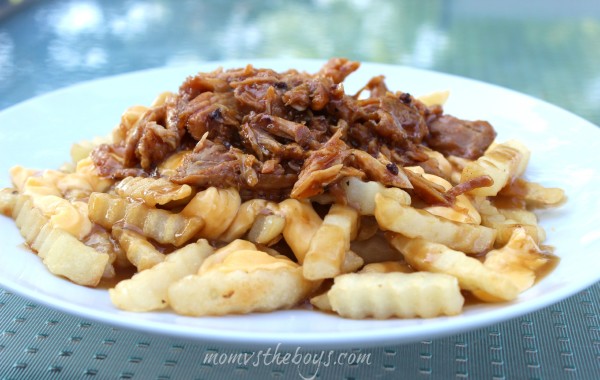 It's a thing of beauty really isn't it?? A Canadian classic!!
How did Dawn handle our mess??
Easy Peasy!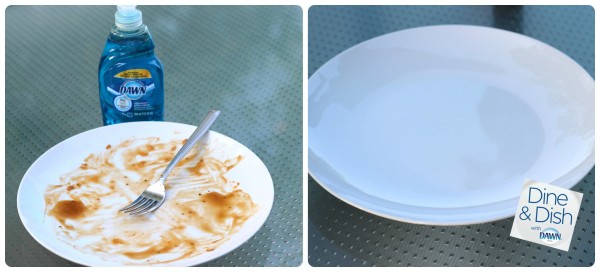 Check out some other great Poutine recipes from fellow #PGmoms! 
I am a P&Gmom. As part of my affiliation with this group I receive products and special access to P&G events and opportunities. Regardless, I was not obligated to feature this product and all opinions expressed belong to Mom vs. the Boys and are not influenced in any way.