Back in my twenties, I spent a lot of time in the Waterloo Region as I dated my now husband. We spent many a weekend at the bars and restaurants or spending a lazy Sunday strolling the main street in St. Jacobs. We recently received an invitation to return to the area to see what they have to offer almost 14 years later! We were incredibley excited and couldn't believe how many fun things there to do in the area now! 
If you've never been, or it's just been too long like us, plan a visit to the Waterloo Region and be sure to put these on your must-do list!
Maple Sugar Rush
Late Winter/Early Spring in Ontario is all about the Maple Syrup!! During our visit we weren't able to take in the Maple Sugar Bush Tours because unfortunately the weather was not yet warm enough for the sap to be running, but with our warmer temps now, it should be better. 
You can take a horse-drawn sleigh ride, sip on hot beverages and savour pancakes smothered in maple syrup! While at the sugar bush you can also try: maple toffee on snow; Old fashioned log sawing, Farm Petting Zoo, Tapping a maple tree, Nature hike, Snow Shoeing. Tour runs every Saturday from March 1st to April 12th from 9:00am till 3:30pm and on March Break Monday to Saturday (March 10th – 15th) 9:00am till 3:30pm. Tours depart from the St Jacobs Farmers Market every 20-30 minutes. You are welcome to spend as much time at the sugar bush as you wish. No reservations are needed unless you plan on attending with a group of more than ten guests.
For extra insight, be sure to take in the Maple Syrup Museum and the Mennonite Story as well.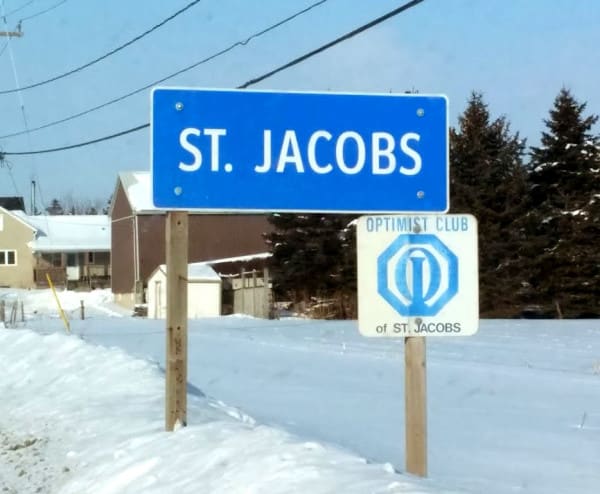 St. Jacobs Farmers Market and Outlets
I fondly remember shopping at the outlets all those years ago and was surprised to see that it still looks a lot the same. We were really impressed with the LEGO store and took our time touring around to look at all the amazing LEGO structures on display! The life-sized Batman was amazing! Kids will love the play centre.
It isn't a visit to St. Jacobs without a visit to the Farmer's Market! You may have heard that the previous building burned down in a fire last year, but the vendors are up and running in a new building called the Harvest Barn. It had a different feel, but I loved the big open domed glass ceiling and fans, the delicious foods and flowers available! I'm looking forward to a trip back in the summertime to see it in it's full glory!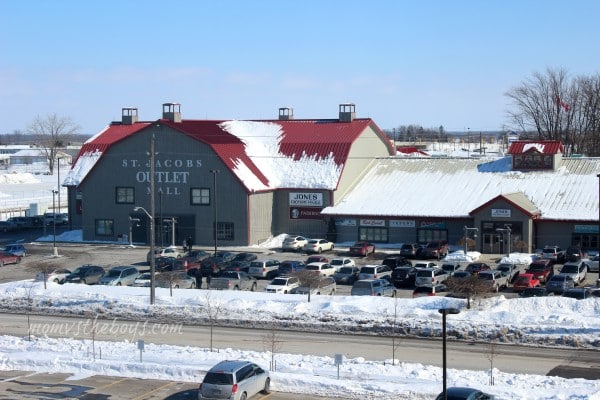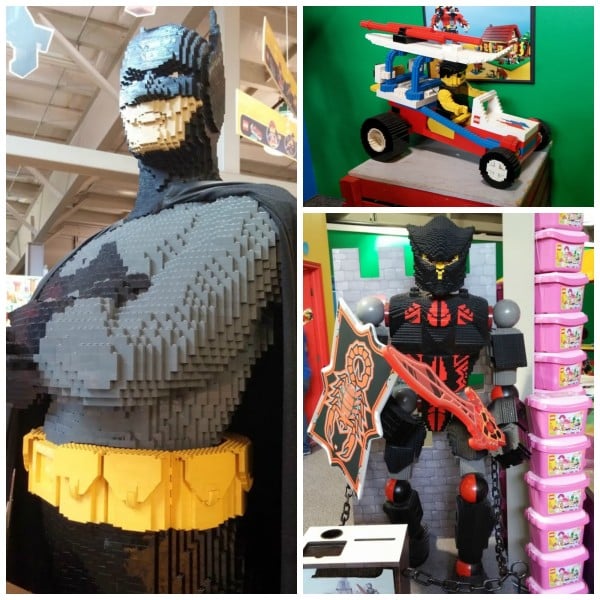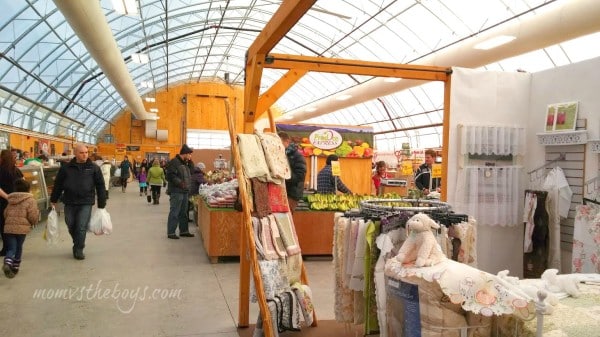 Cambridge Butterfly Conservatory
This is a great spot to visit in the cold of Winter, the Conservatory feels like an escape to the rain forest! With at least 2000 tropical butterflies and moths on site, there was no shortage of beauty to be found. In addition, the plants, birds and bugs are all part of the paradise. Yes, Bugs!! We were lucky enough to visit on the Family Day weekend when there was an incredible bug petting zoo available! I was pretty proud of myself for picking up all kinds of creepy crawlers including the enormous female stick bug!! Feeling extra adventerous?? Visit on March Break for the BugFeast!! Put your taste buds to the test and sample real insects like ants, mealworms and crickets! Are you brave enough to EAT A BUG??? For more snapshots of the various butterfly varities we saw check out this post!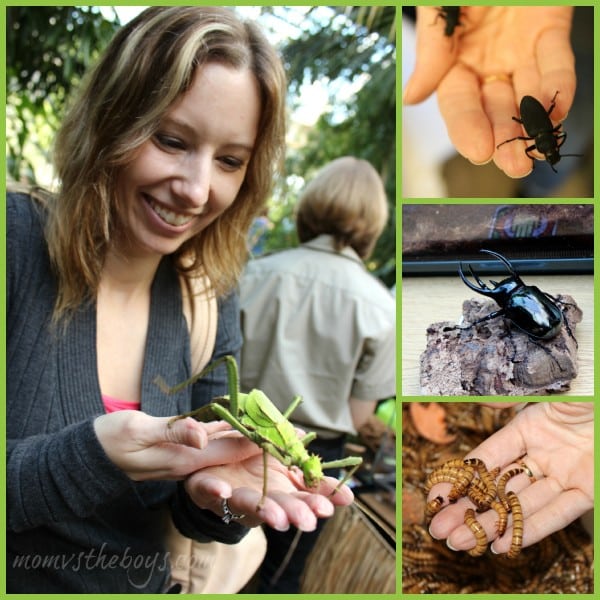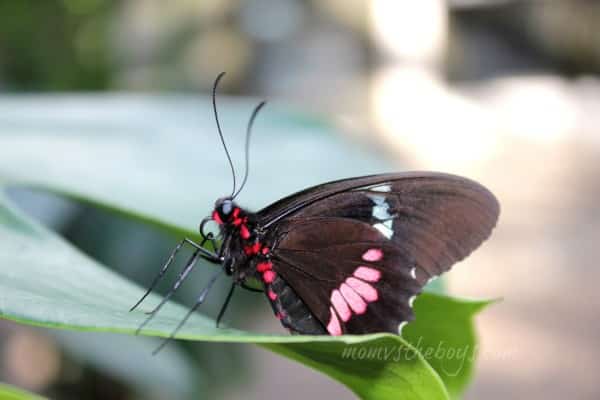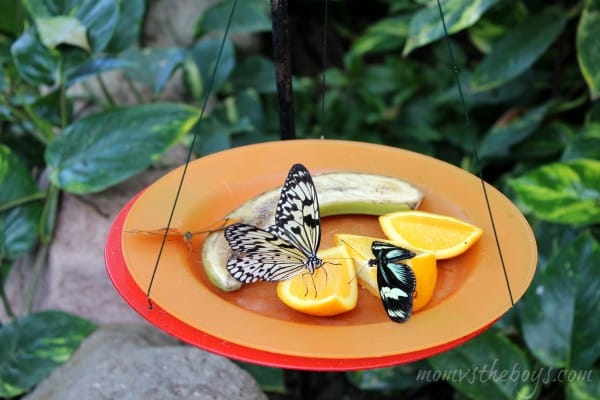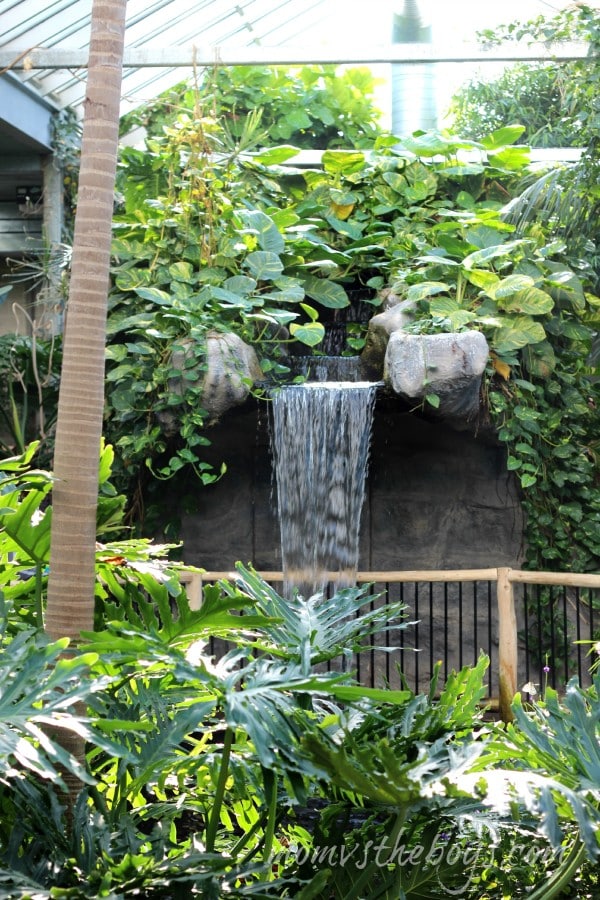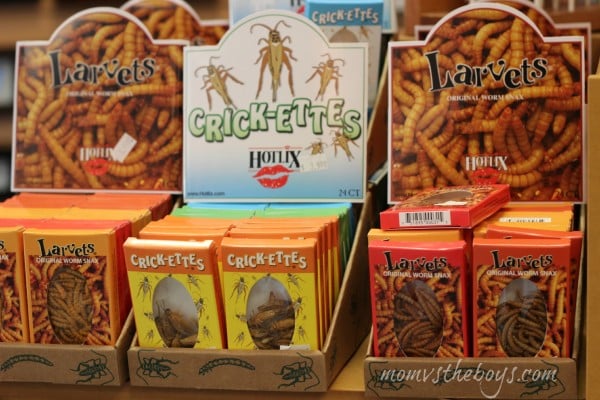 This was our first tubing experience and we weren't sure what to expect! You could tell we were newbies by our willingness to walk up the hill on our first round! lol It's steeper than it looks! Fortunately, they have a 'magic carpet' to pull you up the hill and we were quite happy to take that route the rest of the times! We had a blast flying and spinning down the hill on our tubes! I couldn't believe how fast we would go! We visited late in the afternoon and it was already dark when we left, which was a great way to experience the park both in the daylight and at night. They are open until midnight on Saturdays! I wish this was open when we were younger, we would have had a blast here with a group of friends! Some things to note: riders must be at least 42 inches tall AND at least 4 years old to ride. Children are not permitted to ride on your lap, but you can ride at the same time and hold onto another tube. Up to 4 tubes were allowed down at once, which looked like a pretty fun tube party!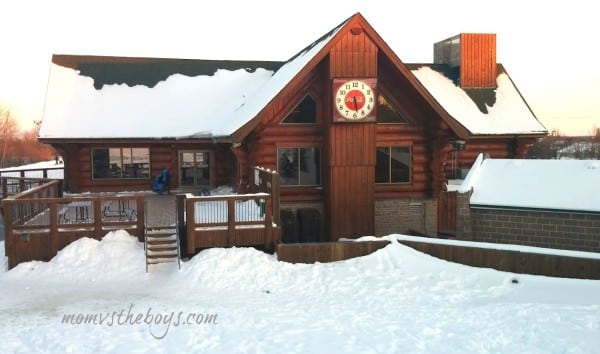 Great view from the top!
St. Jacobs Aberfoyle Model Railway
The model railway is new to St Jacobs and a real treat. We were blown away by the detail and love that went into this! It's one of those things you could visit again and again and see something new every time. Speaking to the passionate volunteer staff we learned that the Aberfoyle Model Railway was headed for the trash, but when this location came up they went through the painstaking task of rebuilding the railway in St. Jacobs. The hours and hours that went into this is a labour of love. Every 40 minutes, day slowly turns to night and a whole new magical world lights up! We ended up staying to see it happen twice! Campfires light, welding sparks can be seen in the shop and all those dark windows in the houses and buildings light up, where you can see that they are not empty at all, they are each fully furnished! It's really amazing! Small children will need to be lifted up to see but every age will enjoy the visit. In fact, quite a few older gentlemen were there running trains like kids during our visit.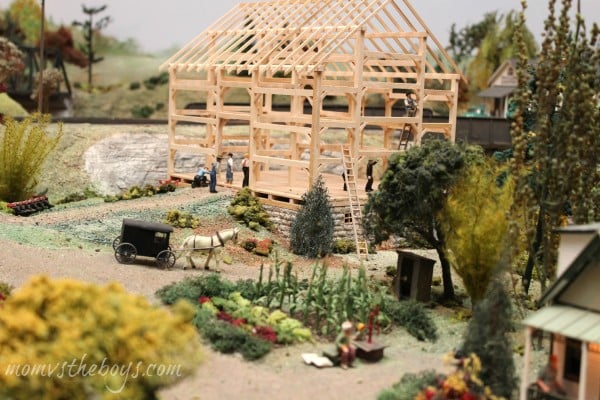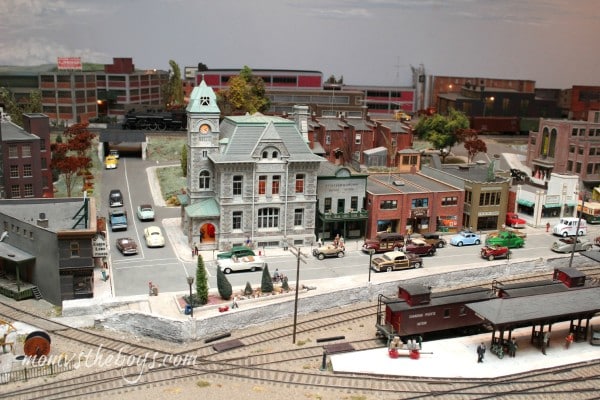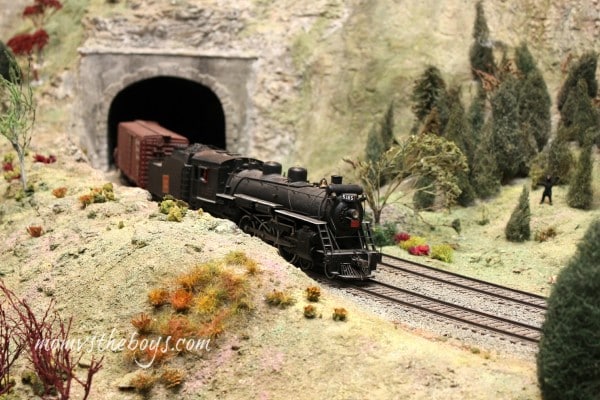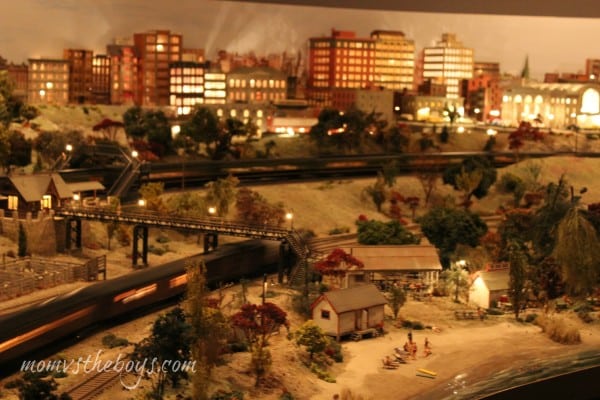 Block 3 is a brand new start up that opened it's doors in September last year. What started out as a couple of dudes going out for a weekly beer, quickly turned into a beer club and then their very own micro brewery in St. Jacobs. We had Derek give us a tour of the space, which has some really cool design elements with the barn doors and mason jar lights over the bar. He walked us through the beer making process and gave us a couple of samples to try out. The beer is all brewed on site in small batches and they do sell out, so be sure to stop in on a regular basis to see what new flavours the boys have come up with.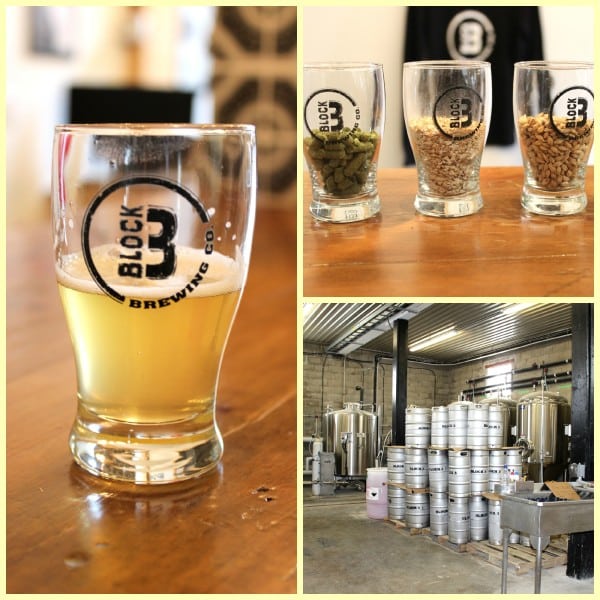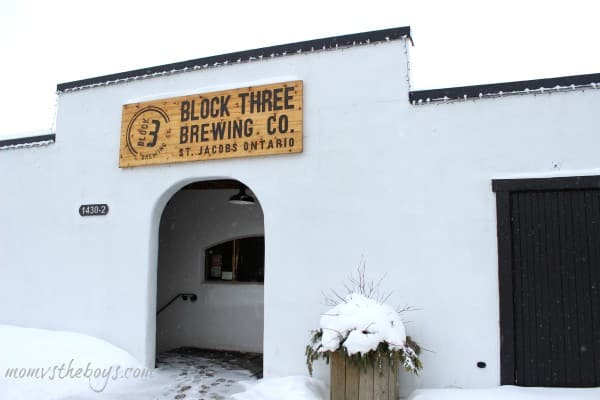 The museum building is gorgeous and a pleasure to visit at any time, but right now and through April is a perfect time to take the whole family in to see the SHIPWRECK! Pirates & Treasure Exhibit! The interactive exhibit is great fun to discover real pirate treasure (There is nearly 400 pounds of gold and silver treasures are on display in the Treasure Room) , shipwrecks and what it feels like to be in the midst of a hurricane! Be sure to visit over March Break and ask about the Pirate Birthday Party Packages, there was one on when we were there and the kids were having a blast!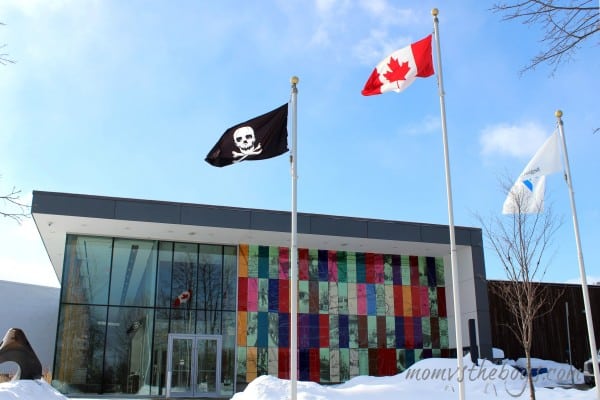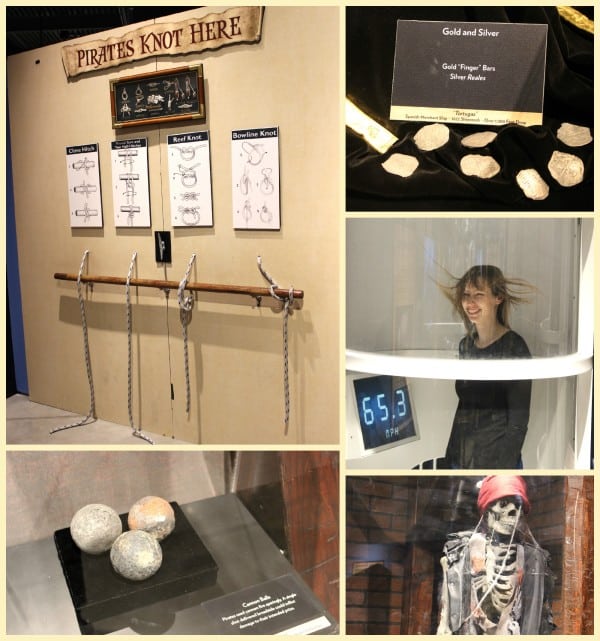 There is so much to see and do in the Waterloo Region you are going to want to spend the night and make a weekend of it. The Holiday Inn Express & Suites is a great choice. It's brand new with comfortable rooms and modern baths with a lovely complimentary breakfast in the morning. It's perfectly located directly across from the St. Jacobs Outlets and beside the Farmer's Market. Next door you can find Jacks Family Restaurant, we ate inside the restaurant for lunch and also ordered some take out in the evening to enjoy in our room. 
For more information on these and other great attractions in the Waterloo Region visit the Explore Waterloo Region Website.
All of the activities and accomodations were complimentary and coordinated by Explore Waterloo Region. I was not compensated in any other manner. All opinions are my own and not influenced in any way.