Tuna casserole is a bit of a North American classic where every family has their own favourite take on it! Not my family though, my mom hasn't made a tuna casserole in her life, giving to the fact that my parents don't even eat tuna (she tried to torture us with salmon loaf though, bleh!) so this dish was one I didn't try until adulthood but quickly found my favourite way of making it! This recipe is an awesome, creamy, cheesy noodle version with not a pea in site! It does however have sauteed mushrooms and onions, crunchy celery and corn.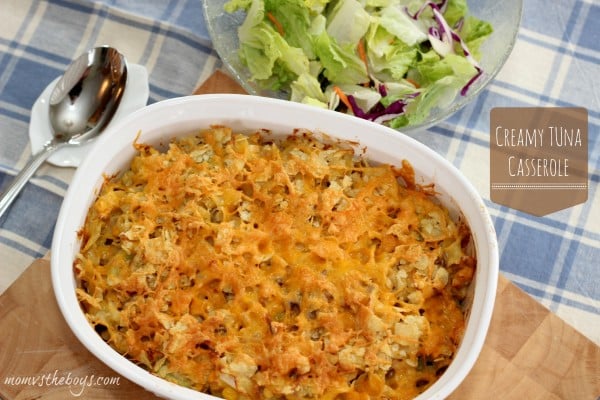 Creamy Tuna Casserole

Creamy Tuna Casserole
Prep time:
Cook time:
Total time:
Ingredients
1 package egg noodles
½ onion, chopped
2 cans sliced mushrooms
1 tbs butter
1 tsp pepper
1 tsp minced garlic
3 cups shredded cheddar cheese, divided
1 can corn
2 cans flaked tuna, drained
2 cans condensed cream of mushroom soup
3 stalks celery, diced
1 cup crushed plain potato chips
Instructions
Bring a large pot of lightly salted water to a boil. Cook pasta for about 10 min or until al dente; drain and set aside.
In same pot, saute mushrooms, onion, pepper and garlic in butter.
Preheat oven to 425 F
In a large bowl, thoroughly mix noodles, mushrooms, onion, 2 cups of cheese, corn, tuna, soup, and celery.
Transfer to a 9x13 baking dish (or two 8x8 dishes) and top with crushed potato chips and remaining cheese.
Bake for 15 - 20 min or until cheese is bubbly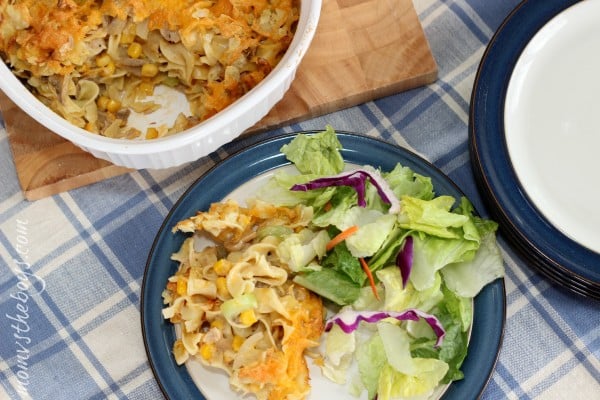 Goes well with a nice crisp garden salad on the side and maybe a warm baguette!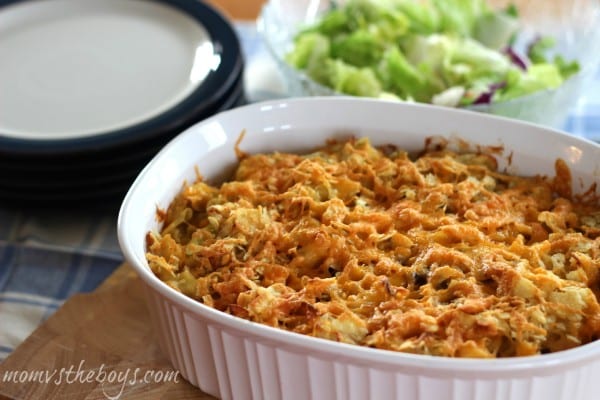 Do you have a favourite comfort food?