I'm super excited to be participating in the "Summer Survival For Moms of Boys" hosted by Kara from The Joys of Boys. Kara has rounded up a long list of awesome Boymoms to share fun crafts, activities, treats and tips to keep our boys happy and on the move all Summer long! Today I'm sharing an easy peasy Balloon Rocket that can be set up in just minutes using items you probably already have in your house, so when boredom strikes you have a quick and easy activity ready to go! Happy Summer!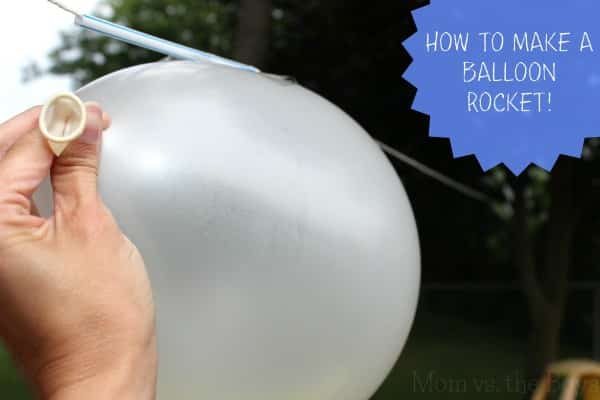 What You'll Need
1. Balloons – experiment with different sizes and shapes!
2. String
3. Tape (I find wide packing tape works great!)
4. Plastic Straw
Ready to Launch
This activity can be done indoors or outside. Tie one end of the string to a chair, door knob, fence, tree etc for support. We like to fire ours out of the boys climber and tie the string to a nearby tree. 
Put the other end of the string through the straw.
Pull the string tight and tie it to another support in the room or you can just hold on tight to this end.
Blow up the balloon (but don't tie it.) Pinch the end of the balloon and tape the balloon to the straw. You're ready for launch!
Begin the countdown, let go and watch the rocket fly!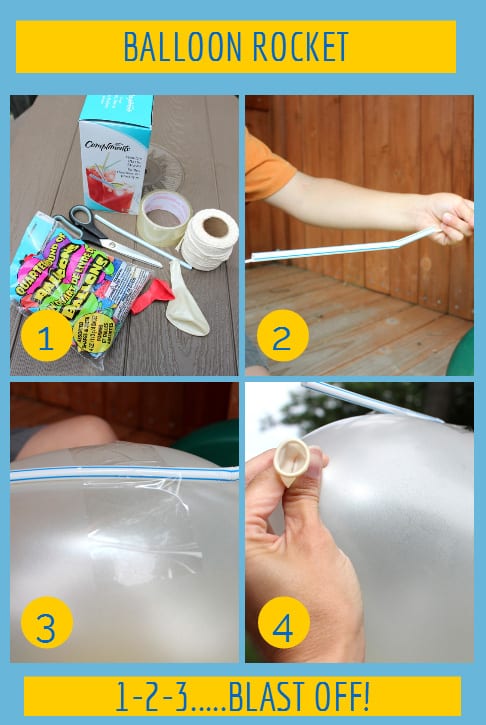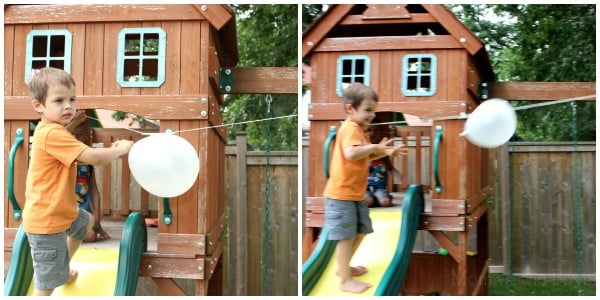 It's all about the air!  As the air rushes out of the balloon, it creates a forward motion called thrust.  In a real rocket, thrust is created by the force of burning rocket fuel as it blasts from the rockets engine – as the engines blast down, the rocket goes up! In our rocket, the energy of the air being forced out of the end of the balloon pushes the balloon forward. Try experimenting with different shapes and sizes of balloons and even the angle of the string. Can the balloon shoot straight up? Down? How far can you get your rocket to go?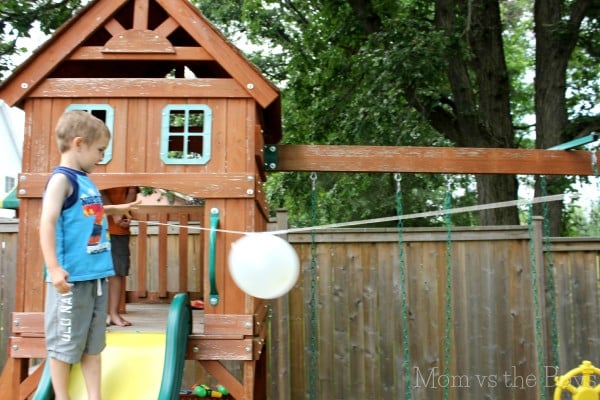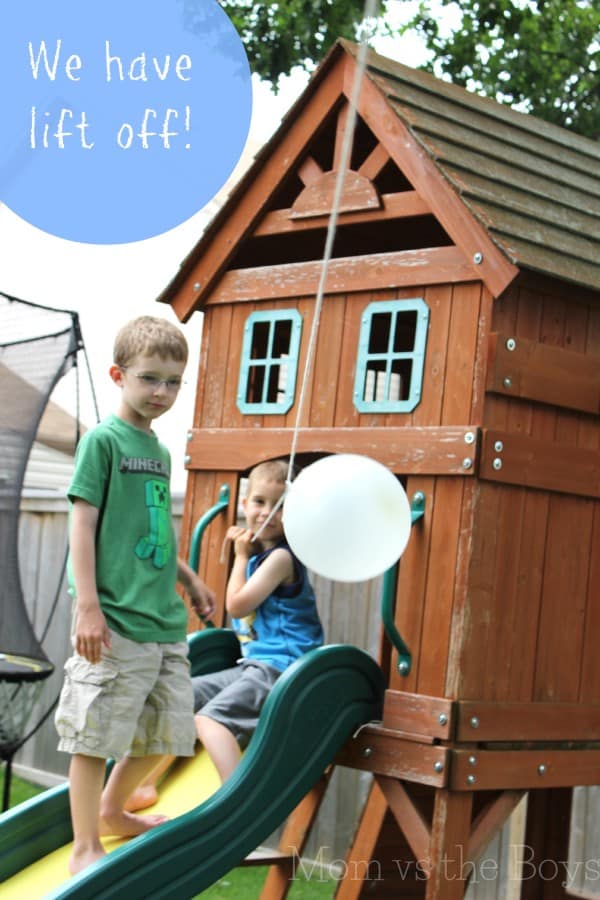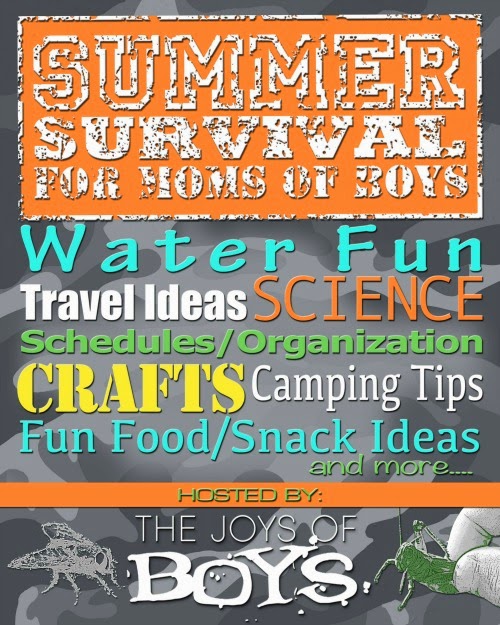 Looking for more fun activities and ideas for your boys? Check out these awesome ideas below from fellow boymoms!