I actually remember the day my mother in law told me she was really disappointed that gift bags were taking off in popularity. While they were super convenient and made wrapping a breeze in mere seconds, she felt like gift wrapping had lost it's personal touch and she was right. Gone were the pretty packages with gift wrapped picked out just for you with a matching bow on top, the generic gift bag and plain tissue was too easy to pass up. 
Gift wrapping is a little bit of an art I supposed, but we take the time to pick out the perfect gift for someone, why shouldn't take the extra few minutes to wrap it up nice? It really makes the gift that much more special!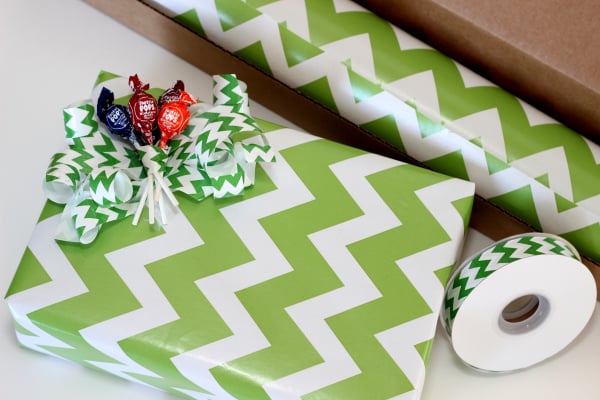 B2B Wraps
Over at B2Bwraps.com you'll find a whole array of unique and interesting items to wrap your gifts for every occassion! Even gift bags, don't worry, few can resist the convenience of those! The key is finding that perfect bag that really suits your loved one and making the celebration special! My absolute favourite, is the gift bags shaped like purses! They also have adorable organza bags shaped like little corsets that would make the best bachellorette party favours for your girlfriends!
There are so many great patterns but hands down my favourite was the green chevron! I loved the versatility, it's a bright fun wrap that works for girls, boys, adults, birthdays, Christmas, you name it! I used it to wrap an 8 year old boys birthday gift a few weeks back, pairing the wrap with a similar apple green chevron ribbon and tying some mini blow pop suckers for some fun! It was a hit! 
I also used it to craft up some adorable treat buckets alongside, another awesome product from B2B Wraps – the Metal Paint Pail with Handle. The pails come in various sizes, I chose the 3×5 size which is perfect for packing full of popcorn or nuts and only $3.38 a piece. There are 6 different sizes to choose from.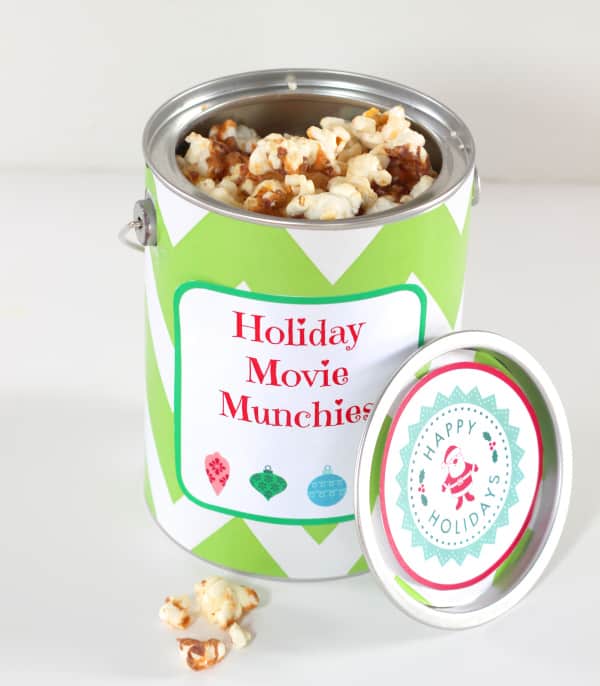 I simply wrapped the can with the green chevron wrapping paper and printed off some labels I created using picmonkey. I made this Holiday Movie Munchies tag for a fun treat to go with a Christmas DVD, but you could come up with all kinds of cute sayings like 
'Popping' by to wish you a Merry Christmas
I'm 'Nuts' about you
The options are endless, and it works for any occassion. A pretty great gift that is inexpensive and fun to give and receive! You could go ahead and use that chevron ribbon to tie onto the handle when complete as well! The colour isn't a perfect match, but they still look great together.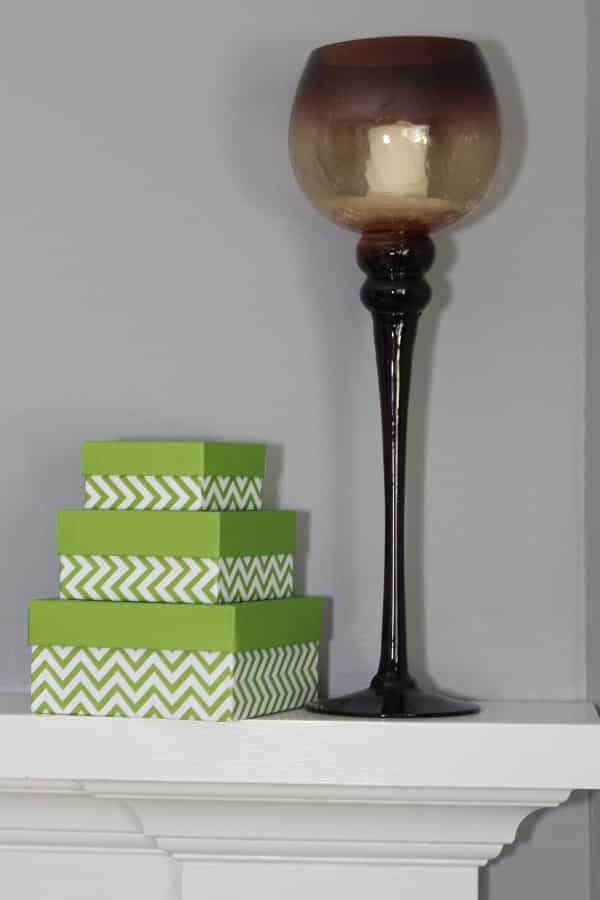 My love for the green chevrons went beyond the wrapping paper and extended right into the Nested Boxes! They are available in a set of small or large boxes and solid or patterned designs. You could use them to wrap up gifts, but I loved the way they looked on the end of my mantel so I'll be using them for decorating this holiday!
Don't be fooled by my chevron love, there are far more designs, colours and patterns to choose from at B2B Wraps! From florals to plaids, graphic prints to sophisticated swirling snowflakes, and merry trees, there is a print for everyone to enjoy!I really loved that you could get matching but different wrap designs. For example you can get not one, but two gorgeous snowflake papers, both in shades of grey. For people who love to keep their gifts looking matched under tree, this is a greay way to add in some variety while keeping with the same theme. The Holiday Stitches collection has three different papers using the same colours with different designs. Or you can mix and match, completely up to you!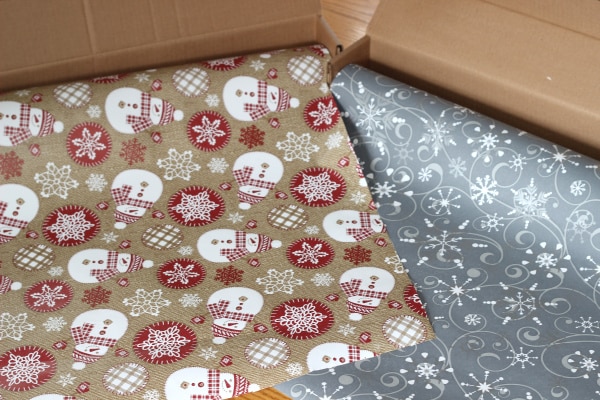 The gift wrap is made with 90% recycled paper and measures 24″x85′ which will wrap approximately 40-50 gifts. Each wrap tube comes in a box for storing so your paper stays looking great year after year! 
Stop by B2BWraps.com to see the full line of supplies for wrapping or crafting and be sure to follow along on twitter and facebook too!