The lazy days of summer are finally upon us, and thankfully the weather is really heating up too! While temperatures soar, it's important to keep the kids cool and hydrated. We've been trying out a few new popsicle recipes this summer and when I saw Jenna's post on Snymed.com about her family creating ice cream boats and sandwiches with Kinder Surprise Eggs, I definitely wanted to give it a try with my chocolate and ice cream loving boys.
Feeling inspired by Jenna and remembering a sailboat cupcake I made for my son's birthday last year, we decided to mash the two ideas together and literally make a sailboat with our Kinder Eggs! They were super fun and turned out great!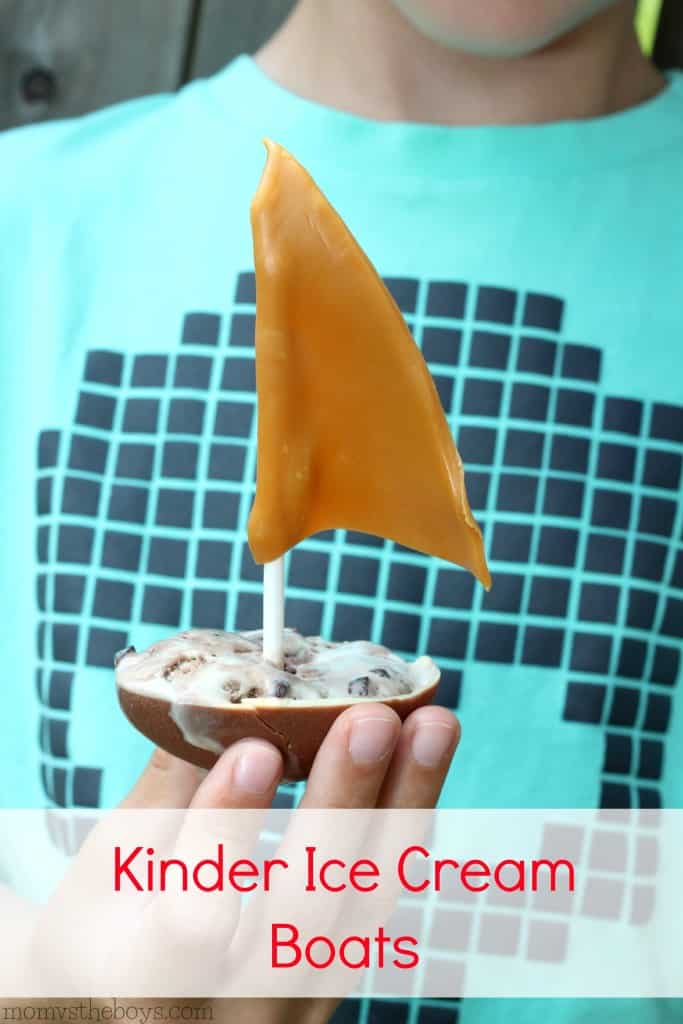 Kinder Ice Cream Boats
Unwrap a Kinder Surprise Egg and carefully break apart the egg at the seams with a dull knife. Scoop 2-4 tablespoons of your favourite ice cream into one half of the Kinder Egg. We used mint chocolate chip, it is National Chocolate Day afterall! Place in egg in the freezer until ready to eat.
To make the sail you will need small lollipop sticks and a soft pliable candy like salt water taffy. We didn't have any on hand this time, so we used caramels, but the salt water taffy is much more colourful!
Roll out the salt water taffy with a rolling pin between two sheets of parchment paper. I found softening them in the microwave for just a couple seconds helped. Cut into a triangle shape with a pizza cutter and wrap the long end around a lollipop stick for the sail. I find it best to keep these in the fridge until you are ready to serve because the taffy will start to get soft and droop a little. It's okay if it does, the sail will just look wavy, but if you want a nice straight one, keep them cool. The caramel sails stayed stiff as a brick once cooled. 
When ready to eat, just stick the end of the lollipop stick into your ice cream and set sail for a tasty frozen treat!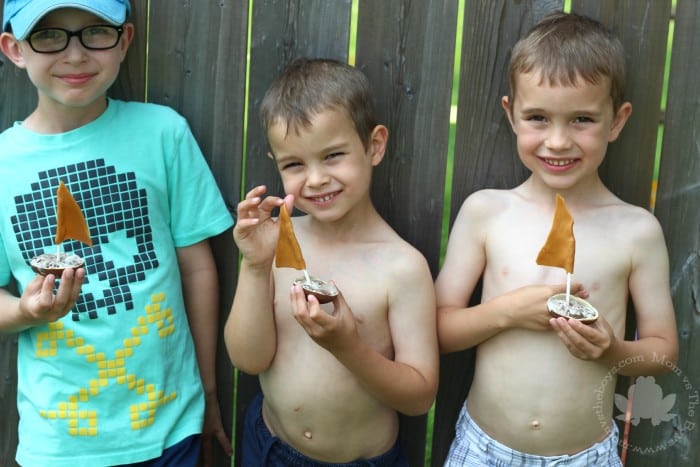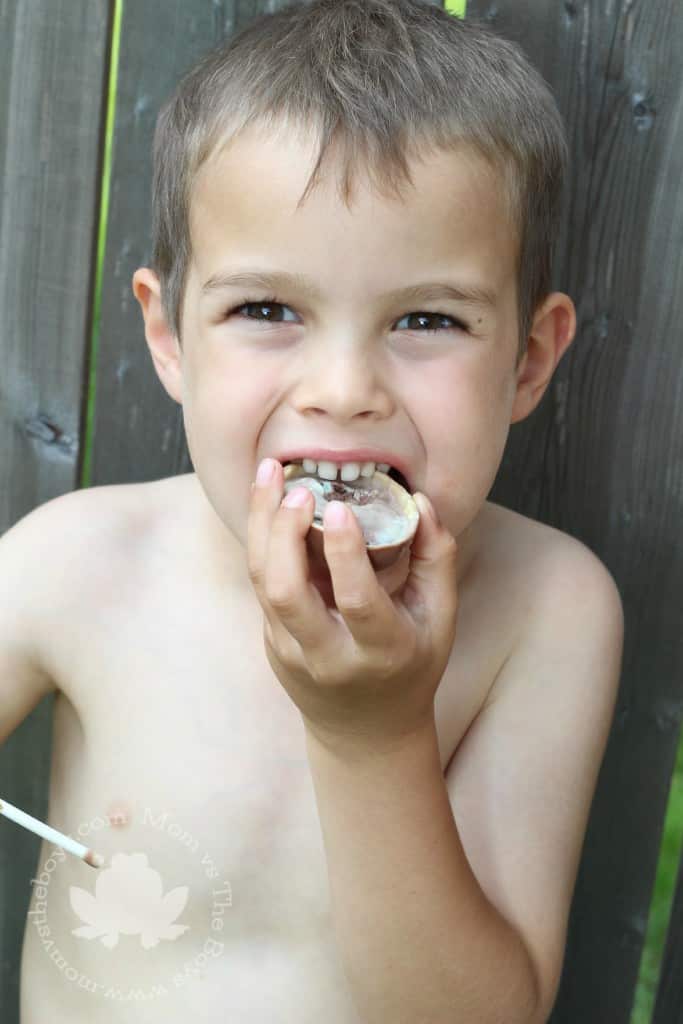 Once the ice cream boat is devoured, you'll be able to eat the sail like a lollipop. Check out this post to see the pretty salt water taffy sails!
Be sure to follow Kinder Canada on Facebook for lots of games and activity ideas—not to mention contests galore!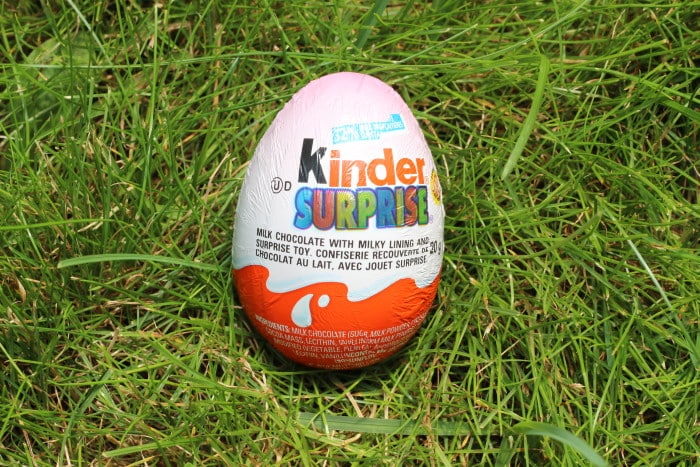 DISCLAIMER DISCLOSURE: I'm a #KinderMom/Maman/Dad who is part of the KINDER® Canada influencer team; as part of my affiliation with KINDER® Canada, I am provided with special perks and products. All thoughts and opinions are my own.