If you love antojitos you have to try these Sweet Chilli Antojitos, made with Sweet Chilli Heat Dipping Sauce! Heat with Sweet all in one!
By now you probably realize I have a pretty strong Sweet Chilli addiction. It's true, I'm absolutely in love with the flavour and try to sneak it into all kinds of recipes!
My latest, is a twist on one of favourite appetizers – Antojitos! Any trip to Montana's results in an order of these bad boys! They are sooo creamy and cheesy and delicious, with just a hint of heat normally reserved for hot sauce, but not this time!
I've substituted for my favourite Sweet Chilli sauce and these Sweet Chilli Antojitos turned out perfectly! Still a bit of heat, but with an added bit of sweet!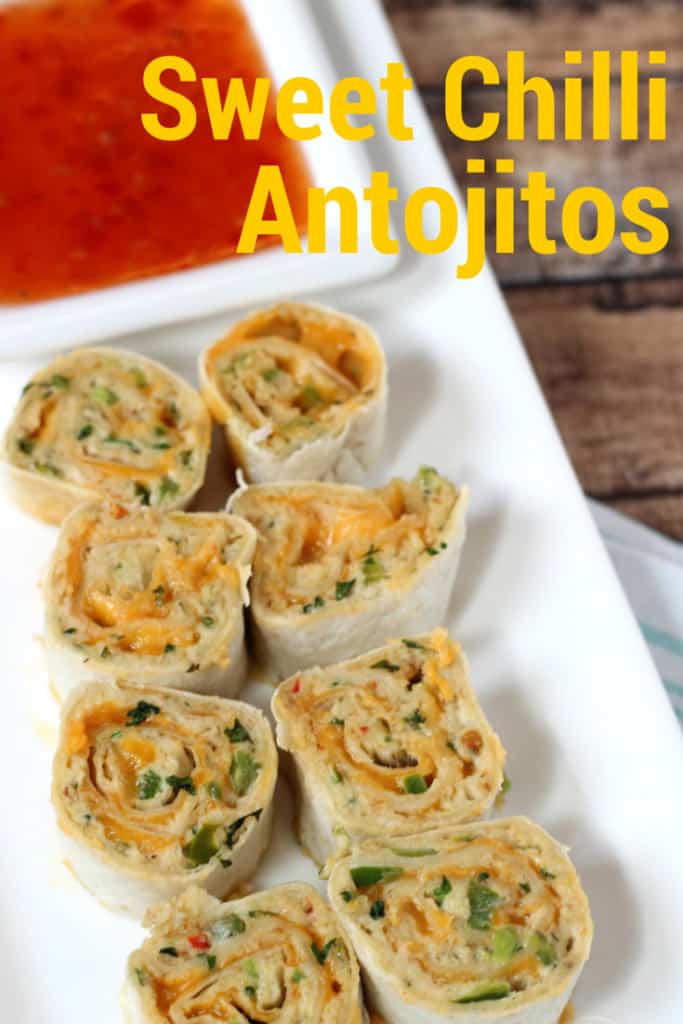 Sweet Chilli Antojitos
227 g cream cheese (softened)
1 tbsp green onions (about 2 stems)
1/4 cup finely diced red peppers (or green if you prefer)
2 tbsp parsley (fresh if you have it!)
1 tbsp Blue Dragon Sweet Chilli Dipping Sauce
Cheddar Cheese, grated
3 Tortillas
Directions
Mix together the top 6 ingredients. If you need to, pop the cream cheese into the microwave for just a few seconds to softened. You'll want the texture creamy and spreadable.
Spread a layer on each tortilla and evenly top with grated cheese.
Roll the tortillas and place on a cookie sheet lined with parchment, or sprayed with non-stick cooking spray.
Bake at 425 F for approximately 8 min, or until the edges are golden brown.
Slice and serve with sour cream or more Sweet Chilli Sauce.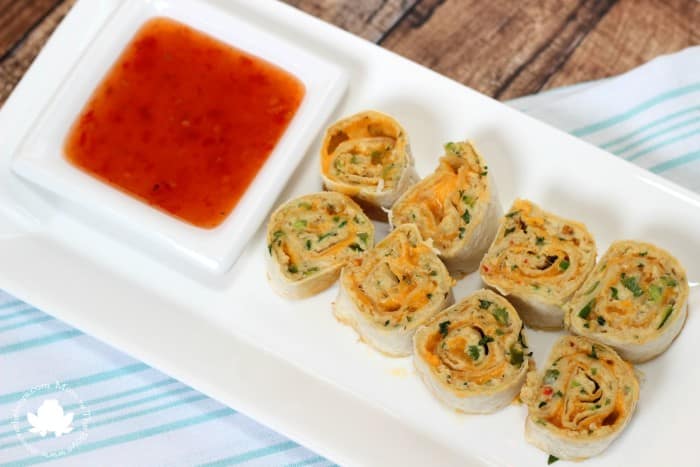 With the kids heading back to school in a couple of weeks, think outside the bread when it comes to lunch box meals. My kids much prefer finger foods like roll ups over sandwiches. These are great for lunches and after school snacks.
They are also perfect anytime you are looking for a quick and easy appetizer that is sure to be a crowd pleaser! Think New Years and absolutely for Super Bowl parties!!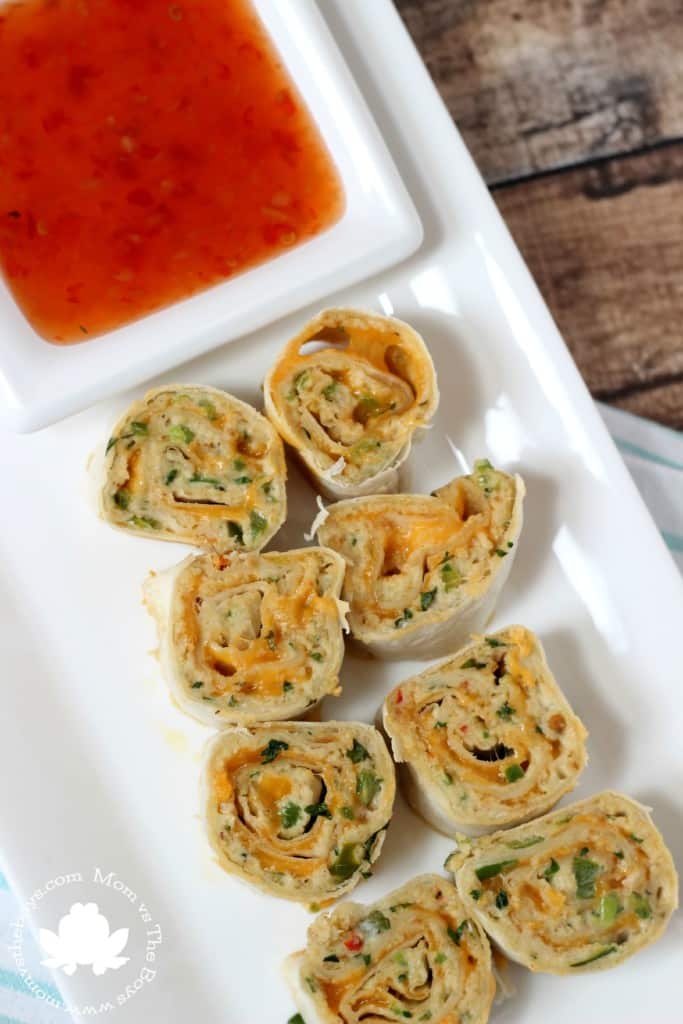 For more recipe inspiration using Blue Dragon Sweet Chilli Dipping Sauce be sure to visit the Bamboo Room
Looking for other ways to use Sweet Chilli Dipping Sauce?? Check out this post for three different recipes including fries, veggie dip and an amazing salad dressing!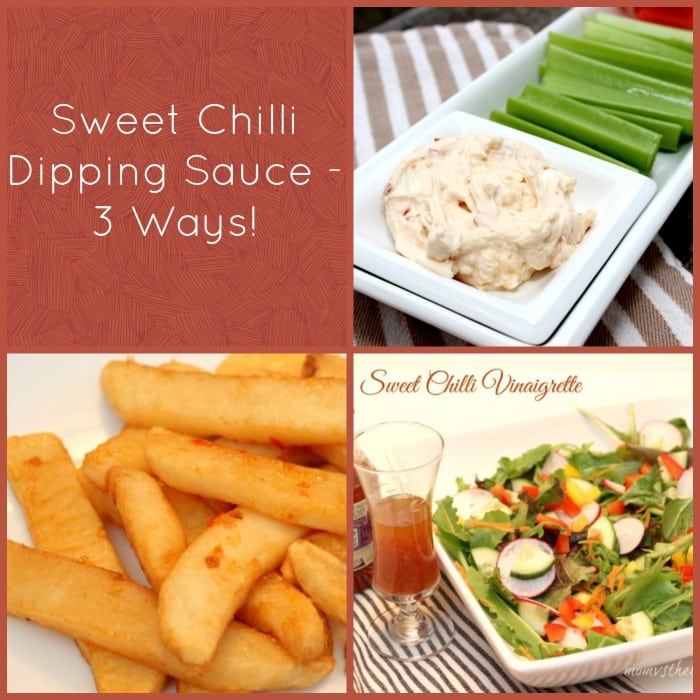 or this recipe for Sweet Chilli Mayo, perfect for dressing up burgers, fries, or dipping veggies!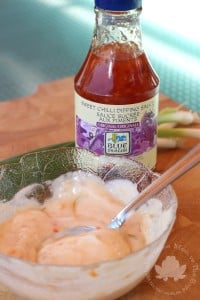 I am part of the Blue Dragon Canada ambassador program and I receive special perks as part of my affiliation with this group. The opinions on this blog are my own.