When I mentioned to my GTA friends that I was thinking of bringing the family downtown Toronto for the Santa Claus parade last weekend, they made it clear that under no uncertain terms were we to attempt driving. They warned me that the crazy traffic, hard to find parking spaces and cost of parking our vehicle would have us stressed out before we even found a spot to watch the parade. I knew they were right, and in the end, we followed their advice and decided to take our family on a little adventure!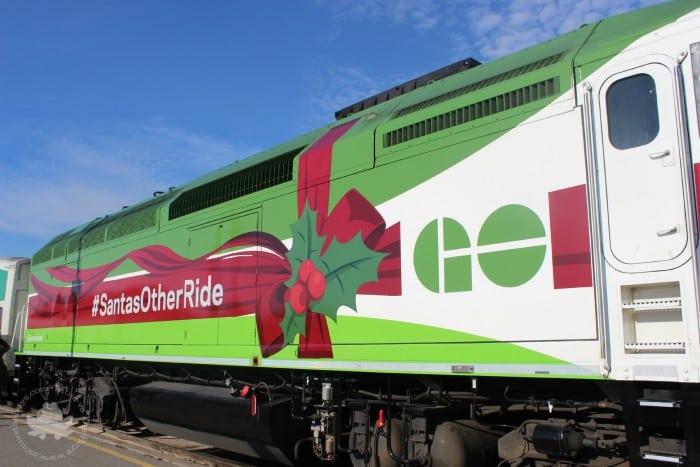 The GO Train
GO Transit is the regional public transit service for the Greater Toronto and Hamilton Area, with routes extending to communities across the Greater Golden Horseshoe. They carry over 65 million passengers a year! I've taken the GO Train into downtown Toronto for a couple of concerts with friends before, but this was a first train ride for my boys and they were so excited! We were delighted to see that the GO Train was already decked out for the holidays, it was such a festive way to start our Santa Claus Parade adventure taking "Santa's Other Ride" into the city!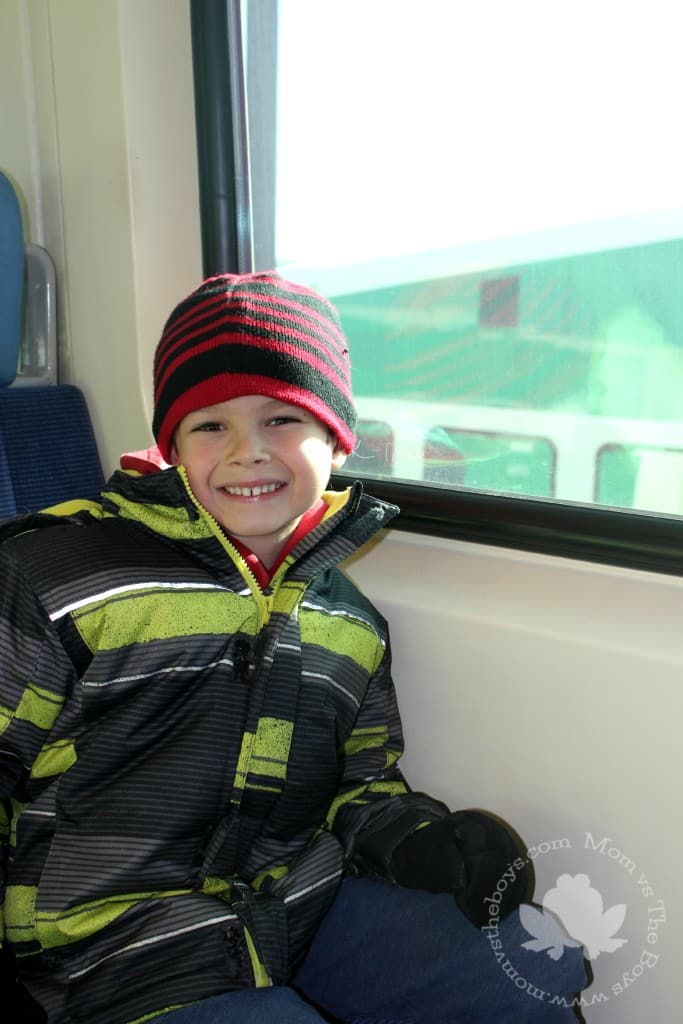 The boys got a kick out of sitting on the upper level and since our train ride was a whole hour long, we were able to take off our coats and get comfortable. We all enjoyed watching the world go by outside the windows and had a little snack before we reached our destination. 
When downtown parking lots raise their rates during big events, did you know that GO Transit actually lowered theirs?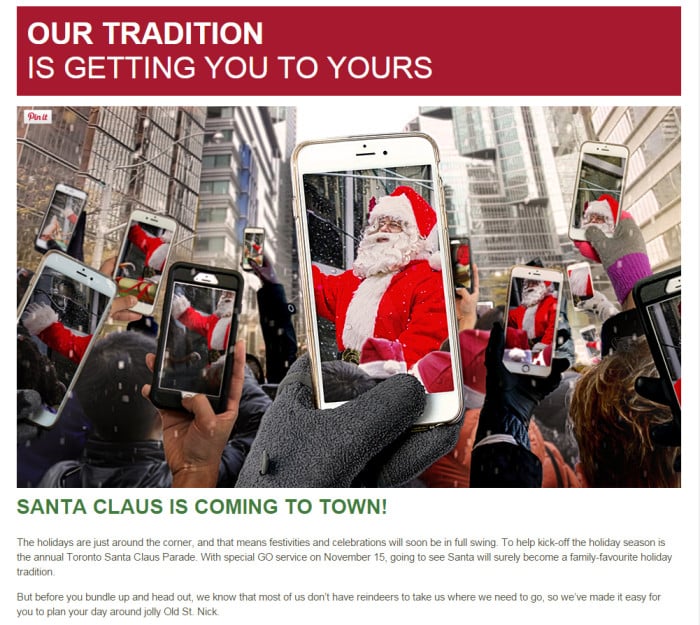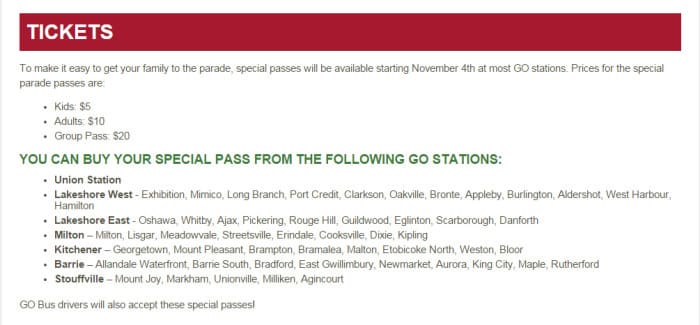 Isn't that incredible? It's rare that you see lowered rates these days, so it was a nice surprise to find out that our whole family could travel to Union station for only $20. On a regular day, the rate for a group pass is $41, and I love that they allow families to use a group rate instead of buying individual tickets.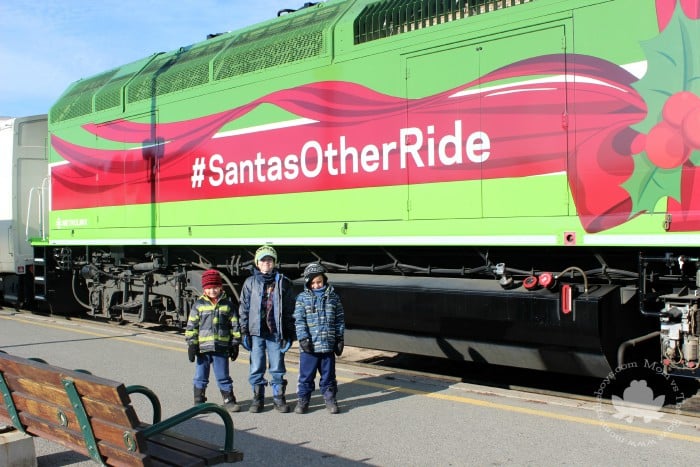 Toronto Transit Commission
Once we arrived at Union Station, we were ready to take on the next leg of our adventure – the subway!
Once again our family was able to take advantage of group pricing and purchased a Group Day Pass online before departing.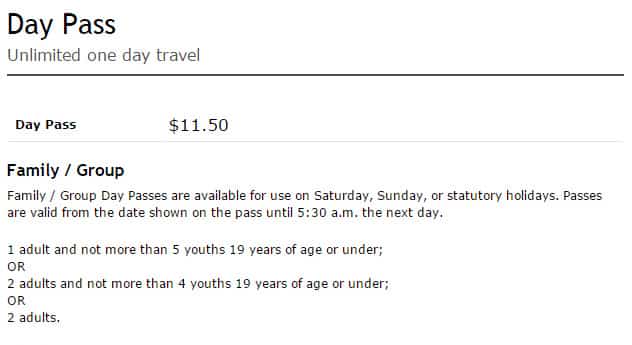 The TTCconnect App is available for download on iOS and Android devices allowing you to conveniently order your tickets with your phone at home or on the go. After purchase, you just need to activate the ticket and show this screen to a TTC operator as you pass. It's so quick and easy and no paper to carry around and worry about. 
Not being a city girl, I had never taken the Toronto subway before and was a little bit nervous about navigating the system. I was really happy to find that there were plenty of TTC staff around to answer questions and they often greeted you with a candy cane! With Santa in town, everyone was on their best behaviour!
We conveniently popped out of the subway almost directly across of the street as the area we planned to watch the parade at, and had a great time seeing all of our favourite characters on the floats.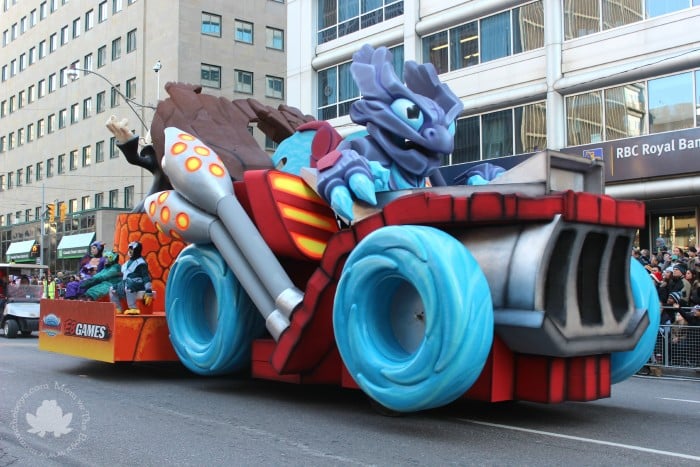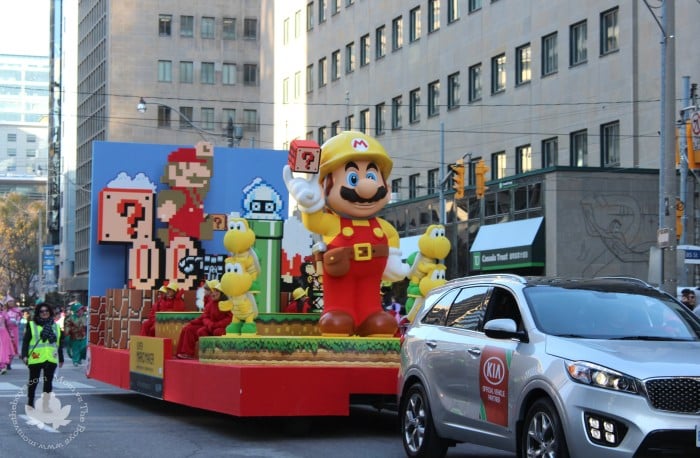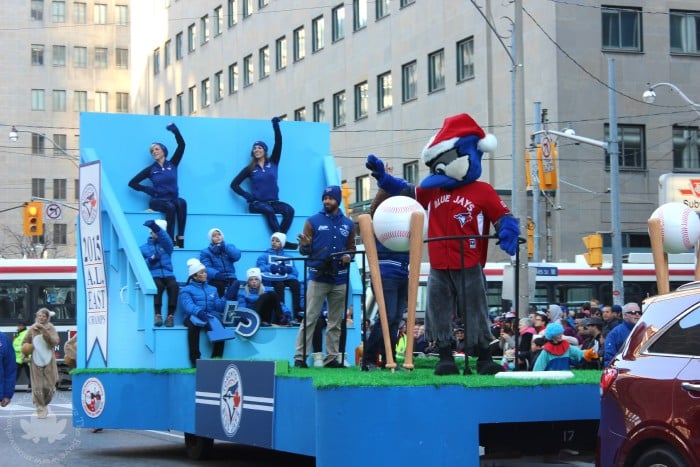 And of course, we saw the Big Guy in Red himself! Hi Santa!!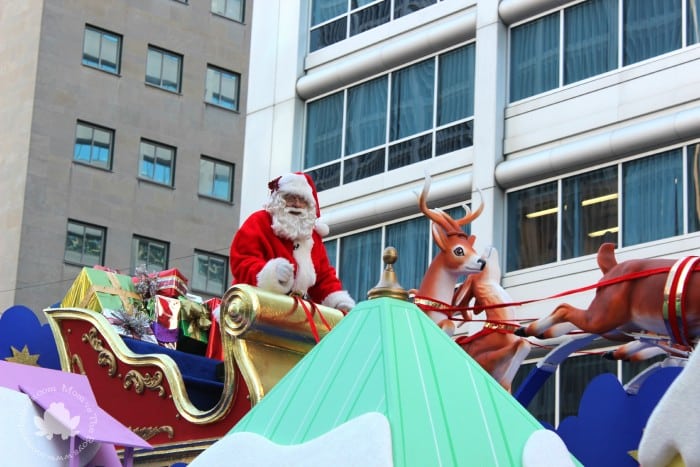 The only downside to going to a popular event is when everyone leaves at the same time. Both the subway and Union Station were crowded, with lots of little ones everywhere. Seats were scarce so the kids got a quick lesson on how to stand safely on a moving train. It was quite the experience. Travelling on a regular day wouldn't be nearly as bad and we found that taking city transit was both affordable and convenient for our family. This may have been our first city transit adventure, but it definitely won't be the last. 
Disclosure: This post was brought to you in partnership with Metrolinx. All opinions expressed are my own.