The end of May/beginning of June is a busy, busy time of year at our house. The school year is winding down with fundraisers and field trips, we have more birthdays to celebrate than I can keep up with and it's the beginning of soccer season for the boys. This generally means we are on the soccer field four nights a week and that friends, equals a ton of sweaty laundry.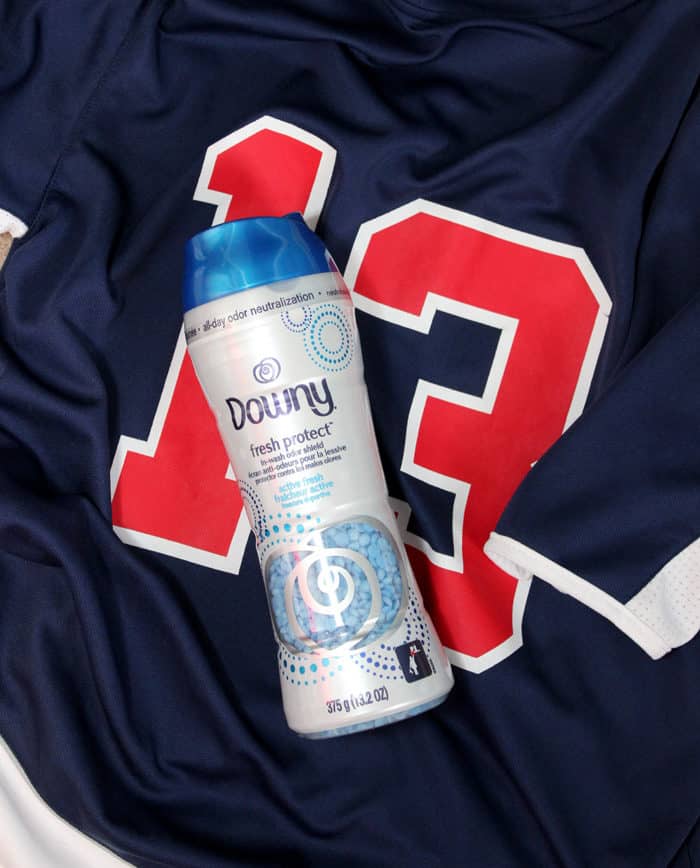 The thing with raising boys is they aren't too fussed with smells. Creating stinking smells is actually funny to them so they don't even seem to notice their putrid soccer socks or sweaty bed sheets starting to reek up the house. Mom notices though, it's hard not to when that stench hits you as you enter their bedroom and what's really disappointing is getting hints of odour as your folding warm laundry out of the dryer. What the heck is THIS??? I JUST washed these, they can't possibly STILL smell!
Apparently this is called rebloom. Rebloom is when your clothes start smelling moments after you put them on or after a recent wash. It often happens with work out clothes or musty towels.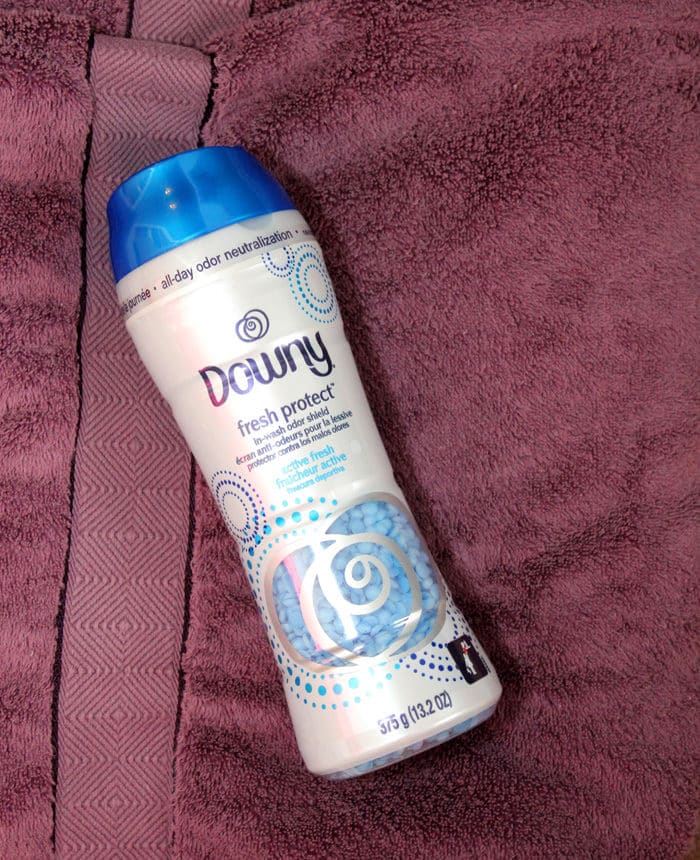 The solution lies in choosing the right products to tackle the smell. This month Tide is launching the new Tide + Downy Odor Defense Collection. Each product in the colleciton works at a different fiber level to break down dirt and body soils so smells don't rebloom and come back. Now you are just left with fresh smelling clothes thanks in part to the amazing scent of Downy Fresh with Febreze Odor Defense. Just add it in with your Tide Pods at the start of the wash cycle!

To help freshen up your summer, P&G is offering a $50 Walmart Gift Card to a lucky reader!
Just enter below, open to Canada only, you can't have won on another blog already.