This is a sponsored post written by me on behalf of HP Canada. All opinions are 100% mine.
I try to be an organized mom, really I do! Sometimes I succeed at it and other times, well they can best be described as a valiant attempt. With three kids, when it comes to birthday parties and classroom handouts, things can get overwhelming. I wouldn't say I'm a "Pinterest-mom", though I love, love, love Pinterest and often get inspired to whip up something creative and special for such occasions. Remember when Valentine's Day meant just picking up a box of cards from the store? These days, moms have totally raised the bar and one year I decided to try to reach it myself. 
Three kids, three classrooms, that's somewhere around 45 Valentine's in total. I decided to get super crafty and designed my own treat bag toppers to fit the snack sized food storage bags so I could fill them with little goodies for their friends. I thought they turned out pretty cute if I do say so myself!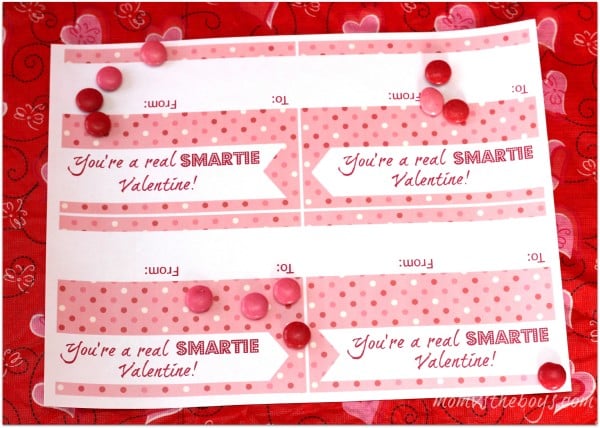 So I stayed up late, wrestled my unsuspecting husband into helping me figure out sizing and such, got everything laid out just so on the computer and now all I needed to do was print off nearly 50 valentines and…..hold the press! What is this error on my printer? Low ink? LOW INK??????? Are you kidding me? This really was not the time to run out of ink but sadly it did, about 16 Valentine's short. 
This day, in between late night curse words, I vowed to never let this happen again and I actually figured out how! HP Instant Ink is a monthly subscription service that works with any HP Instant Ink enabled printers, like the Desk Jet 3755 Printer, and designed with busy families in mind. It gives you cost savings and convenience, so you can focus on being a rock star Pinterest mom and never have to worry about running out of ink. 
With all the awesome printables we can make or find online these days, our family is using more ink than ever, especially during the holidays. Don't worry, with the Instant Ink plan your printer will let HP Canada know when it's low on ink and the new cartridges will be delivered to your door before you run out so you never have to pick up ink again at the last minute – Bonus! Ink, shipping, and cartridge recycling are included and monthly plans are based on pages printed, not cartridges used.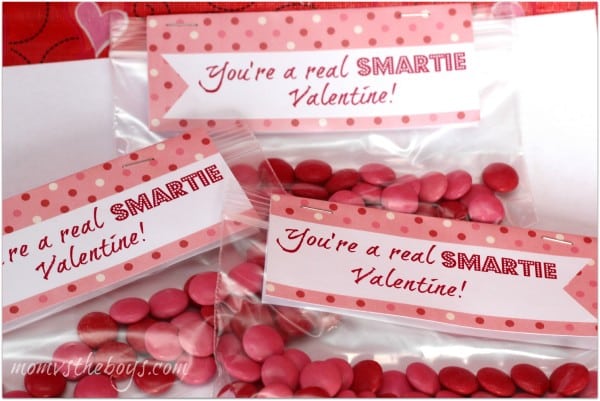 Sometimes life throws you curve balls. Here I thought I was being all super mom and yet something as simple to forget as printer ink became my arch enemy. Good thing it's an easy fix. HP Instant Ink plans start at $3.99/month for occasional printing (50 pages per month) and go up to $10.99/month for frequent printing (300 pages per month). Best part is, your unused pages roll over to the next month! 
That Valentine's Day might bring back nightmares for mom, but for the boys it's one they definitely remember as awesome and I've had a few requests to make these again. It never hurts to have a little help staying on top of things when you're a busy mom! Use promo code 3MONTHS to get three months free if you sign up between April 2'17 – May 15'17