These Crate Creatures toys were provided at no cost for reviewing purposes. All opinions belong to the author.
We didn't know what we were in for when these Crate Creatures arrived on our doorstep! The boys were thrilled with excitement when they reached in and found these gross but lovable creatures in their crates.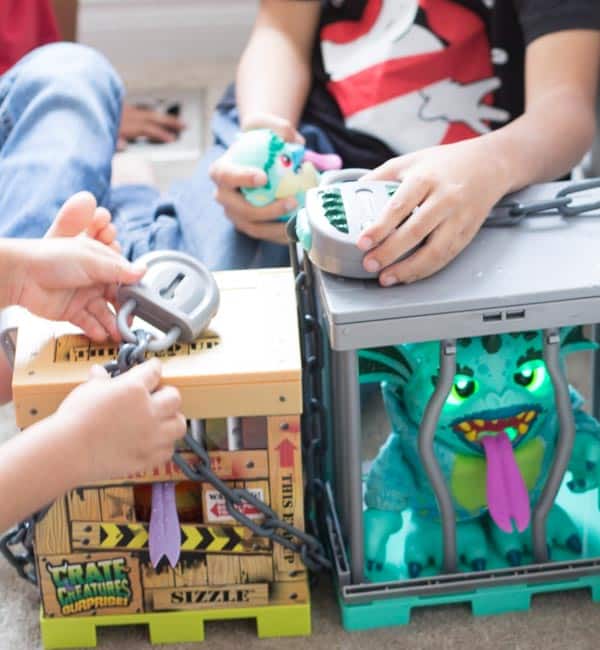 There was something for all 3 of the boys! The little "Flingers" were the immediate choice for my middle guy who likes smaller toys that he can easily be held in one hand! The original Crate Creature is what my little guy was attracted to, it was bigger and with more features and some fur for petting and snuggling. The Big Blowout is what my eldest went after, significantly bigger with a "Lockie -Talkie" to control the creature!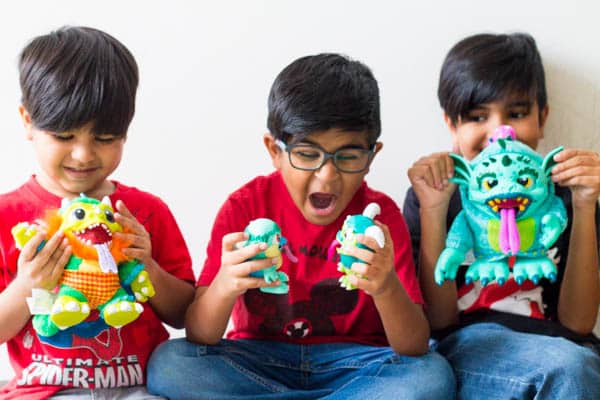 Crate Creatures -Flingers!
The boys started with the little Flingers. There are 12 to collect and we had the opportunity to play with "Crosseyes" and "Cappa". Their little paper crates told the boys that they could "Fling-Em, Bash-Em and Smash-Em". They made funny little monster sounds when you pull the tongues or fling, bash or smash. These are a cute little introduction to the Crate Creatures and having two gave the boys the opportunity to role play and battle with the little monsters.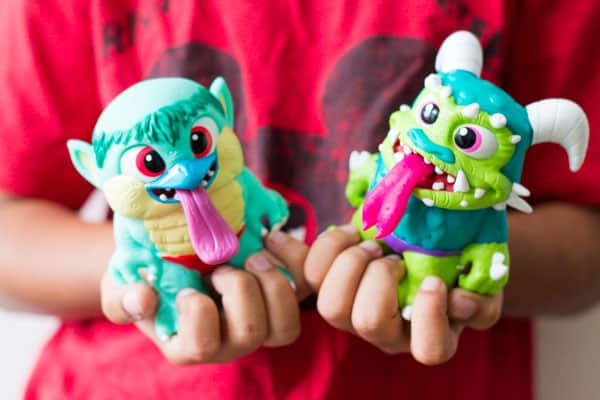 Crate Creature- Sizzle
This Crate Creature came with a more substantial crate and his size and characteristics made my little guy feel more like he had a pet! The crate was covered in warnings like "Beware", "Caution", "Do not pull tongue!" This made the experience more creepy and fun for the boys! In order to release "Sizzle" (a cute dragon monster) the boys had to use a crowbar to open the lock on his crate! Once the lock was open the fun was unleashed! They could make his eyes glow, his wings flap, feed him a marshmallow and tickle him. The boys' favourite feature was being able to talk to their Crate Creatures and record their voices with special effects! This made for tons of silly fun, using catch phrases and monster lingo!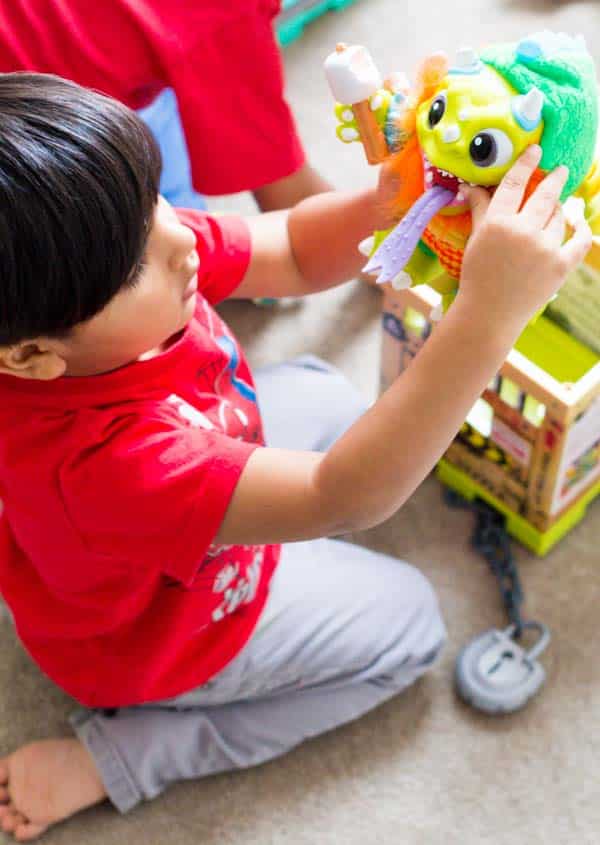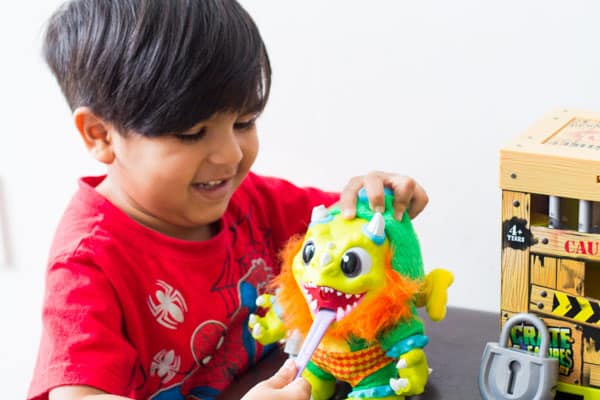 Crate Creatures- The Big Blowout
This Crate Creature , "Croak" took this monster experience to the next level! This guy had more of a cage which also had to be unlocked with a crowbar.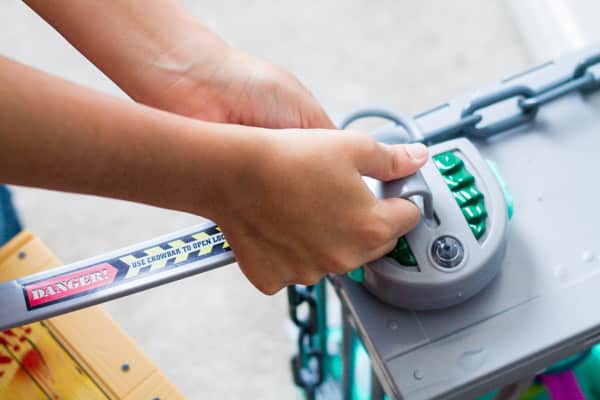 This Lockie-Talkie can also be used to control the creature and make him fart (which of course the boys thought was hilarious) and has a voice changer for the boys! This bigger Crate Creature was full of features and over 100 sounds and effects.Some of the boys' favourites: the ability to give him atomic wedgies, the burp explosion timer, pulling his finger to make him fart!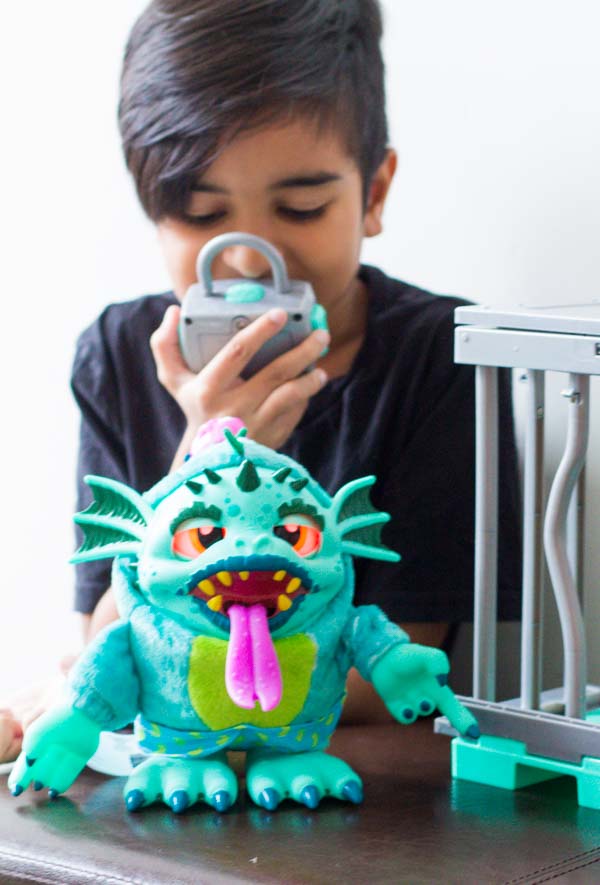 Overall the boys had a blast with all the unique features of these Crate Creatures from MGA Entertainment. Having more than one Crate Creature gave them the opportunity to role play and have fun with different monster scenarios but having the larger Creatures made for more of a pet experience with lots of interaction!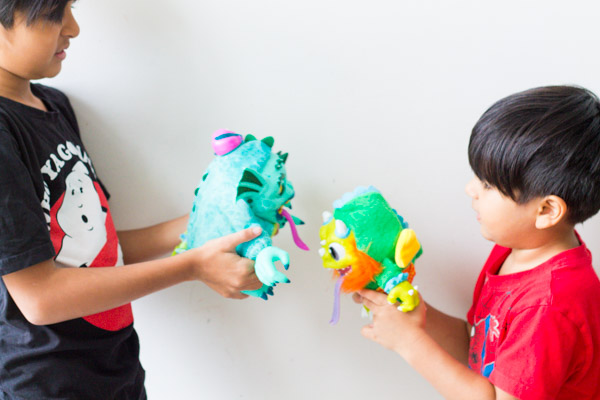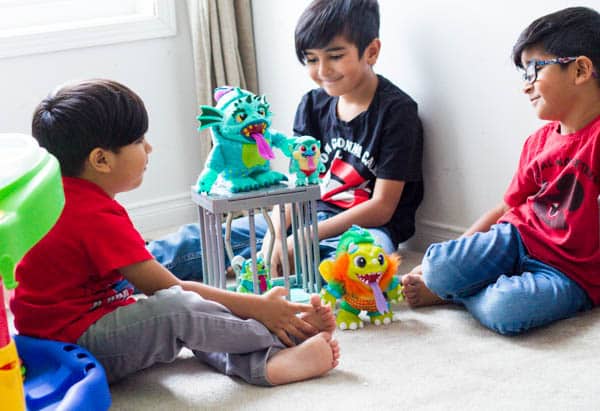 Be prepared for the farting and burping silliness that comes along with these toys. I felt the giggles and brotherly bonding was worth it! Hope your little monsters enjoy these Crate Creatures as much as mine did!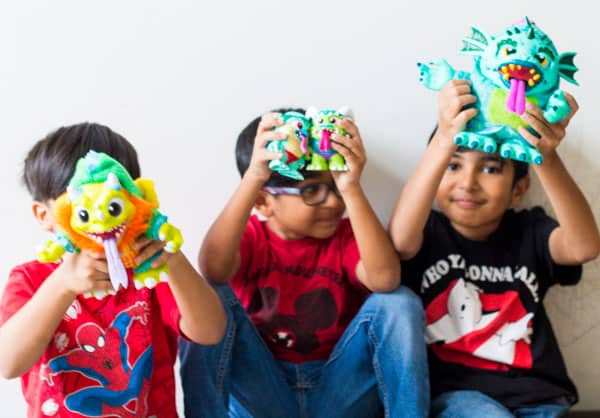 Enter below for a chance to win a Crate Creatures Flingers ($17 value) Open to Canada including Quebec, ends Nov 24th at 11:59pm est