Christmas is just days away and everyone is looking forward to that delicious Turkey dinner! Gathering around the table with loved ones is one of my favourite parts about the holidays! There is something special about looking down the table and seeing family faces from infancy (we have a new baby in the family) to Grandparents (don't worry mom, I won't tell them your age!). Year after year, our family grows!
While the turkey kind of steals the show, there is no reason for the side dishes to fade away, and that is one thing that won't ever happen with this amazing potato dish! It's creamy, with a cheesey ranch tang and the kids will never ever know you snuck cauliflower in there! (neither will Grandpa, our little secret!)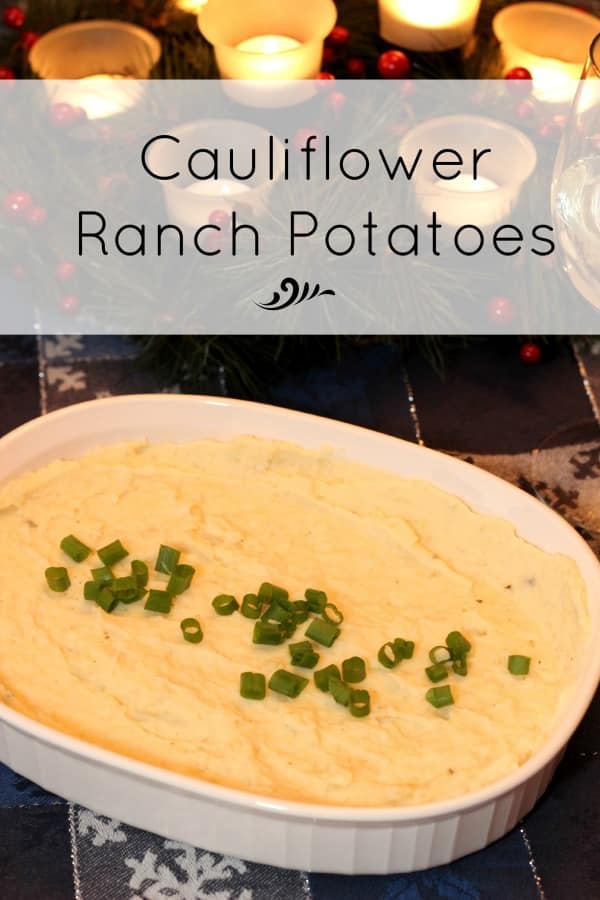 They are also Gluten Free thanks to Hidden Valley Ranch's new Gluten Free dressings! Everyone's favourite Original, Spicy and Cheese Hidden Valley Ranch Dressings are now available in a Gluten Free version!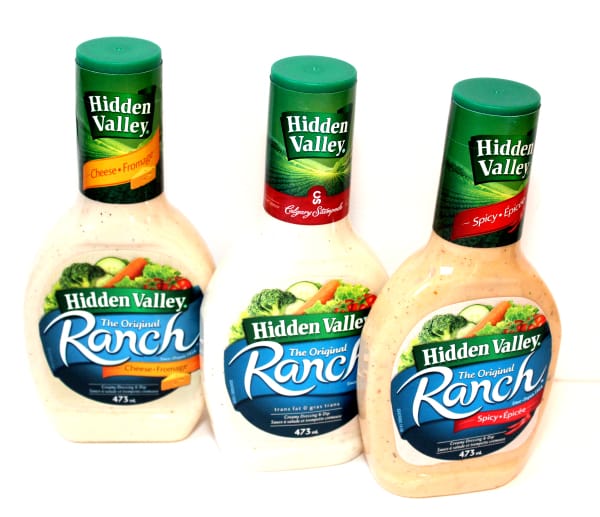 Gluten-Free Cauliflower Ranch Potatoes
Gluten-Free Cauliflower Ranch Potatoes
Prep time:
Cook time:
Total time:
Ingredients
3 large potatoes, peeled, cut into small chunks ( I used 4-5 small/medium ones)
2 cups bite-size cauliflower florets
½ cup Hidden Valley Ranch Cheese Ranch Dressing
2 Green Onions, chopped
Instructions
Place potatoes and cauliflower in large saucepan. Cover completely with water.
Bring to boil, then reduce heat to medium-low and simmer until vegetables are tender.
Drain and return vegetables to saucepan. Add dressing and mash well until light and fluffy.
Spread into a serving dish and garnish with chopped green onion just before serving.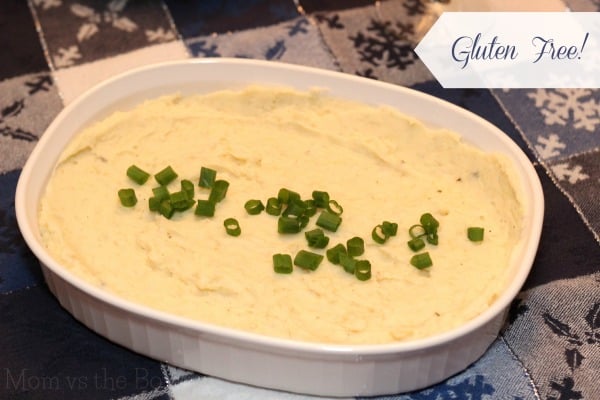 These are a huge hit at our house! You can sub in any flavour of Hidden Valley Ranch dressing, but my favourite is definitely the cheese for this potatoe dish!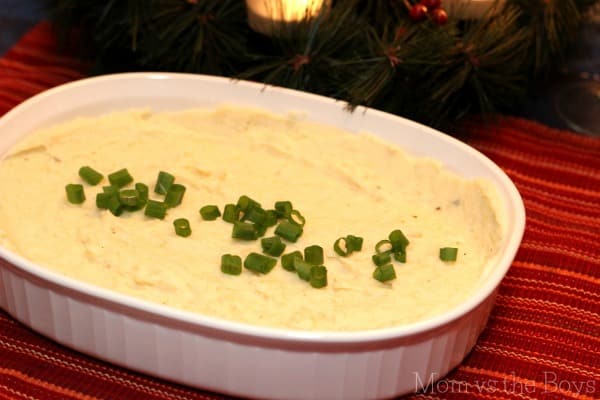 Move over turkey! These potatoes are going to get rave reviews!